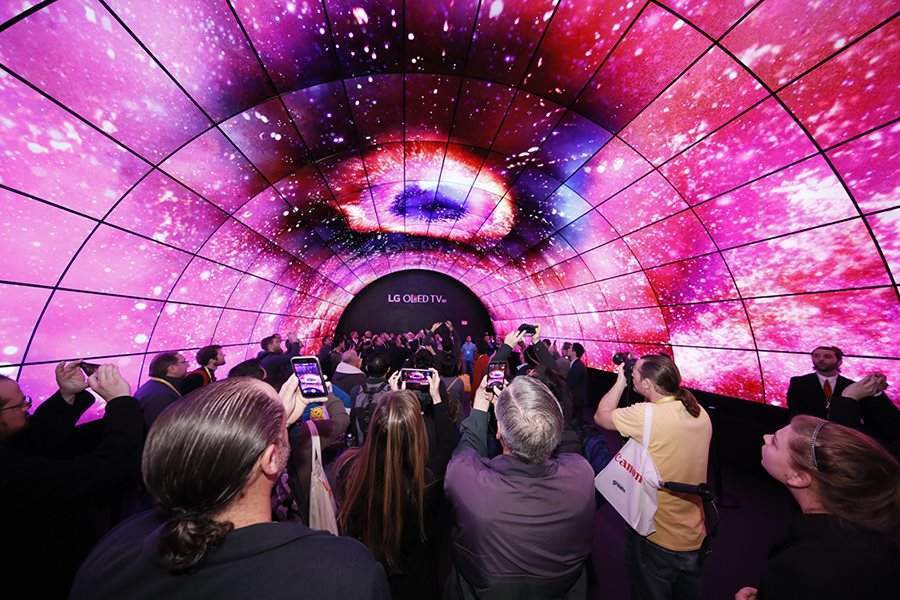 It's almost CES time again, when the tech world flocks to Las Vegas to show off their gadgets for the year.
Named the Consumer Electronics Show (CES), it began 50 years ago as an electronics trade show, competing with the likes of Mobile World Congress as the biggest tech event.
From self-driving cars to exciting new gadgets, here's what to look out for when the show officially starts next week.
Cars are high on the agenda
Announcements and previews trickle out before CES even get started and it seems like cars are going to be a big deal this year.
Nissan has already revealed what it will have on show next week: its new technology that it claims allows cars to interpret signals from the driver's brain. This will part of the self-driving technology the Japanese company is developing.
Kia will also be revealing its plans for autonomous driving as well as a new all-electric concept car. The company's vice chairman and head of the Hyundai-Kia R&D Centre, Dr. Woong-Cheol Yang, said:
"Virtual reality, self-driving cars, and full vehicle connectivity were all once considered technologies of the distant future. As they rapidly become a reality, Kia is exploring how to adapt these new technologies for its customers. At CES we will share our strategy and vision for future mobility, and exhibit a range of advanced technologies that our customers can look forward to."
Watch out for the suitcases…
Of all the things on display at CES 2018, this is really fun. A Chinese company, named 90Fun, is releasing a smart suitcase designed to follow you around, using technology adapted from Segway. The suitcase, named 90 Fun Puppy 1, is 20 inches in size and has a "gravity adaptive system" to stop it from falling over.
It'll be on sale later this year so stay tuned for price announcements at CES.
As well, there will be another robotic suitcase to look out for. Travelmate Robotics is also going to be showing off its autonomous suitcase that lights up with different patterns and responds to gestures and voice commands.
This one is priced at $1,100 and upwards.
… And the rest of the robots
LG is hitting the robotic scene hard at CES 2018. The South Korean giant has said it will be bringing three new "concept robots" to the show. The "concept" tag means that the new products are far from going to market but according to the company, the robots are designed for commercial use at hotels, airports and supermarkets.
This is rather bad news for anyone that works in the services industry.
TVs with smart assistants
LG is also putting robots in its TVs. The new products to be revealed at CES2018 will have support for Amazon's artificial intelligence (AI) assistant, Alexa, as well as the Google Assistant.
As well, it looks like Samsung's TVs could be getting access to Bixby, the Korean conglomerate's intelligent assistant. The company is holding a "Smart IoT [internet of things] experience" at CES and the promo photo features a drawn TV screen.
Samsung says S9 showing in January 'unlikely'
Expectations were running high that Samsung might tease some details about its next smartphone release: the Samsung Galaxy S9. However, it quashed these plans, saying a January showing is "unlikely."
Instead, details about the new device will probably be revealed at Mobile World Congress in February.