Former President of the United States Bill Clinton will travel to Boston, Massachusetts this week in an attempt to inspire the next generation of leaders.
The Clinton Global Initiative was established by the former president a decade ago. The non-profit organisation calls upon global leaders to find solutions to the world's biggest problems and challenges.
Each year, the organisation holds the Clinton Global Initiative University meeting; an annual event that encourages students to excel.
There, attending students are offered guidance on the organisation's five key areas for development: education, environment, climate change, peace and human rights.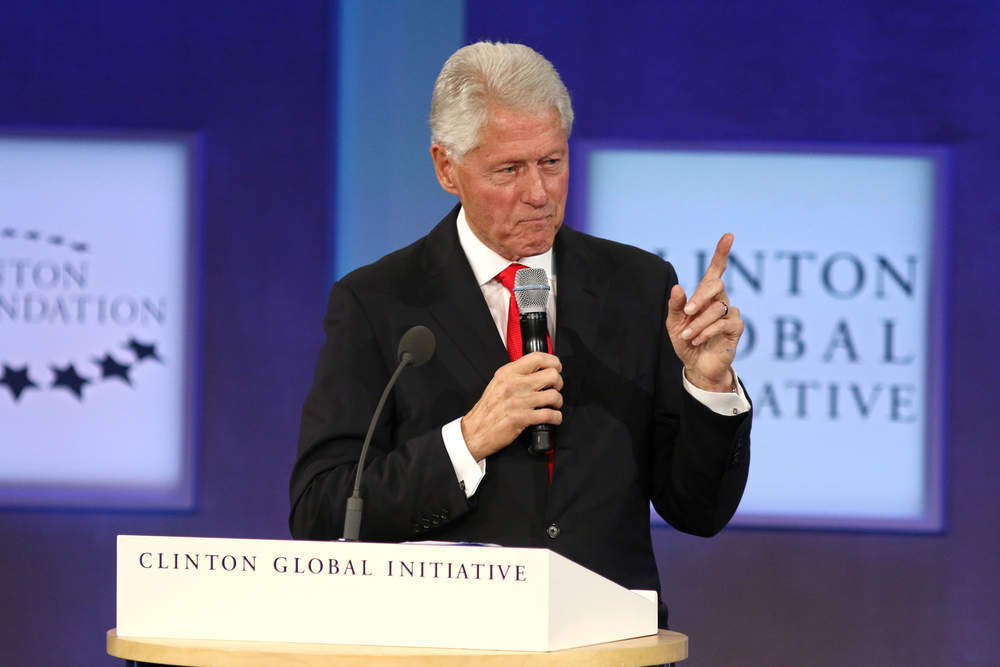 Northeastern University, Boston, will be hosting the CGI University event this year. The event will begin on Friday, 13 October and run until Sunday, 15 October.
There will be plenty of opportunities for students to learn, network and help to shape the future of global development. Likewise, there will also be $750,000 worth of investment up for grabs.
CGI U 2017 is open to students that want to work hard to make the world a better place. If that sounds like you, here's how you can gain access to the event.
Clinton Global Initiative University meeting: how to get involved
CGI U 2017 isn't open to everyone and you don't need to buy a ticket to get in.
Attendees are selected by the Clinton Global Initiative based on submitted "Commitment to Action" proposals.
In order to be considered, hopeful attendees must submit a proposal which details your solution to an issue in one of the five areas that the meeting focuses on.
The scope of your proposal is up to you – it can benefit your university, local community, country or the whole world – it can be as big or small as you want. However, your goal must be viable and you need to outline how you plan to implement it within the next two years.
This is no short task. It will take time and effort to put together an application that impresses enough to get you in.
Thankfully, you have time on your side.
It is too late to apply for CGI U 2017. The deadline closed in May. However, now is a good time to start collecting your thoughts ahead of next year's event.
Who will be attending CGI U 2017?
Bill Clinton and his daughter Chelsea Clinton will be attending, given their positions within the Clinton Foundation.
Likewise, the former President's Secretary of State, Madeleine Albright will also be speaking at the event.
Other than that, they have yet to announce who will be taking to the stage to inspire the next generation. However, given the stars and leaders that have attended in previous years, CGI U 2017 attendees can expect some more big names this year.
Past years have seen a range of speakers take to the stage, including:
| | | |
| --- | --- | --- |
| Cady Coleman – Astronaut (NASA) | Conan O'Brien – TV host (Conan) | Ben Silbermann – Founder/CEO (Pinterest) |
| Shane Battier – Basketball (Miami Heat) | Natalie Portman – Actress | Matthew McConaughey – Actor |