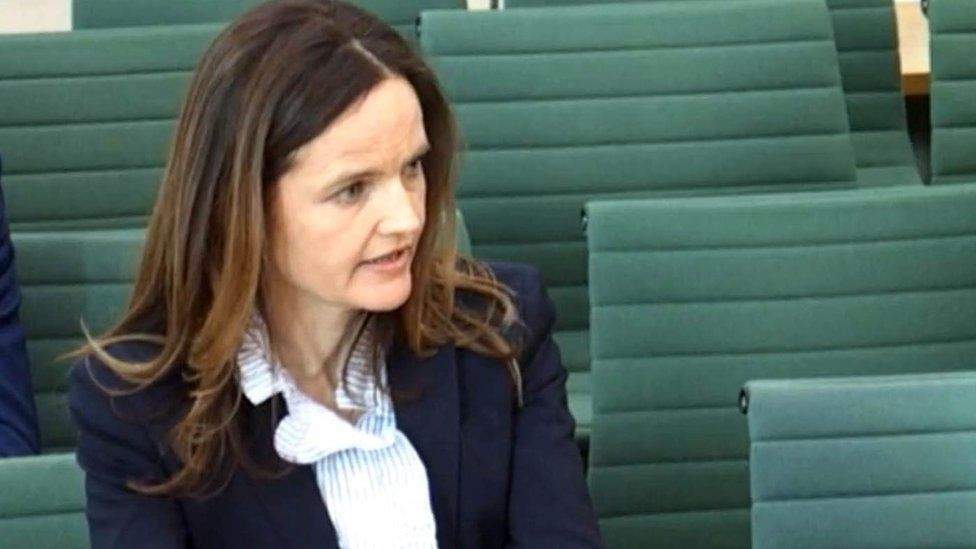 The Bank of England's (BoE) chief operating officer and deputy governor for markets and banking Charlotte Hogg resigned today amid allegations about a possible conflict of interest.
The 46-year-old failed to disclose her brother Quintin's senior role at Barclays as a director in group strategy during a Treasury Select Committee hearing last month.
The hearing was held to decide on whether to promote Hogg to deputy governor.
There were also wider concerns about her other evidence to the committee, in particular over whether her grasp of monetary policy was sufficient.
Yesterday, she explained her position in a letter to Mark Carney, governor of the BoE:
Last week I offered you my resignation in recognition of the fact that I made a mistake in not declaring my brother's work on the forms that the Bank requires. It has become clear to me that I should now insist.

"I fully accept it was a mistake, made worse by the fact that my involvement in drafting the policy made it incumbent on me to get all my own declarations absolutely right. I also, in the course of a long hearing, unintentionally misled the committee as to whether I had filed my brother's job on the correct forms at the Bank. I would like to repeat my apologies for that, and to make clear that the responsibility for all those errors is mine alone."
Carney said that he felt "deep regret" that Hogg had chosen to resign.
So, who exactly is Charlotte Hogg?
A friend once described Charlotte Hogg as "bright, very energetic, great fun and extraordinarily competent".
Hogg was born in London in 1970 and grew up on her family's estate —  Kettlethorpe Hall in Lincolnshire.
Both her parents served under John Major and hold peerages. Her father is the third Viscount Hailsham, a former MP and hereditary peer. He hit the headlines in 2009 after admitting he used £2,200 of his allowance to clean a moat, becoming the first MP to resign over expenses claims .
Her mother is the Baroness Hogg, a life peer who was the first woman to chair a FTSE 100 company — the venture capital group 3i.
Her grandfather and great-grandfather both served as Lord Chancellor.
She went to an an all-girls independent school in Ascot, Berkshire before going on to study economics and history at Hertford College, Oxford.
In 1991, she was selected as a Kennedy scholar, a prestigious academic award which provided funding for her time at Harvard in Boston.
A year later, she joined the BoE as a graduate trainee, where she remained until 1994.
She then moved around in different jobs in New York and Washington; from the consultancy McKinsey to the investment bank Morgan Stanley, where she met Steve Sacks, whom she married in 1999.
The couple returned to the UK in 2008 and Hoggs started to work for credit checking agency Experian.
In 2011, Hogg was headhunted to become head of high street operations at Spanish-owned banking giant Santander.
She finally rejoined the BoE in 2013, becoming its first chief operating officer, making her the most senior woman in the bank's history.
Hogg, who enjoys long-distance running and horse riding currently lives in a £4m home in Fulham with her husband and their two children.
Sacks is an executive at luxury retailer Burberry who also serves on the board of the English National Ballet.