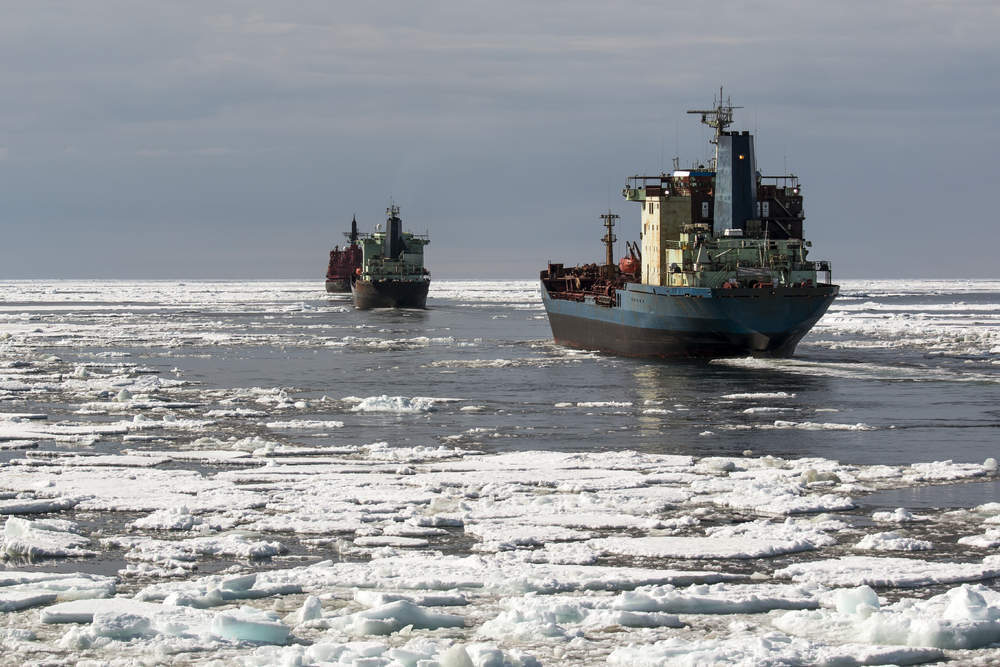 Economic superpower China is planning a so-called Polar Silk Road in shipping lanes through ice opened by global warming across the top of the world.
In an official Arctic policy white paper China has said it wants to encourage companies to build infrastructure and conduct commercial trial voyages, paving the way for Arctic shipping routes that would form a Polar Silk Road.
According to the white paper:
China hopes to work with all parties to build a Polar Silk Road through developing the Arctic shipping routes. As a result of global warming, the Arctic shipping routes are likely to become important transport routes for international trade.
China is eyeing development of oil, gas, mineral resources and other non-fossil energies, fishing and tourism in the Arctic as a result of new shipping lanes.
The country said it will work "jointly with Arctic States, while respecting traditions and cultures of the Arctic residents including the indigenous peoples and conserving natural environment".
There are however international concerns over China's long-term strategic objectives in the region, including possible Chinese military deployment.
Although China does not border the Arctic region it is one of 13 countries holding observer status with the Arctic Council. The land territories in the Arctic cover an area of about 8m square kilometres, whose sovereignty belongs to Canada, Denmark, Finland, Iceland, Norway, Russia, Sweden and the US, while the Arctic Ocean has an area of more than 12m square kilometres, in which coastal and other countries share maritime rights and interests according to international law.
China's vice foreign minister Kong Xuanyou said:
Some people may have misgivings over our participation in the development of the Arctic, worried we may have other intentions, or that we may plunder resources or damage the environment. I believe these kinds of concerns are absolutely unnecessary.
The move is part of China's Belt and Road initiative, aiming to connect China to Europe, the Middle East and via massive infrastructure projects across dozens of countries.
Chinese ships are increasingly choosing the Northeast Passage that runs above Russia and offers a faster route than the 48 to takes to reach Europe via the Suez Canal.
A total of six Chinese vessels sailed the route last summer after Cosco Shipping's Yong Sheng sailed the Northeast Passage in 2013.
Meanwhile, in September a Chinese research ship cut seven days of the traditional route through the Panama Canal, linking New York with Shanghai.
China and global warming
US president Donald Trump has labelled global warming a Chinese conspiracy, though his rhetoric has lessened somewhat since the become president.
Late last year Trump did tweet his scepticism of global warming, however.
https://twitter.com/realDonaldTrump/status/946531657229701120
With China benefiting from the thawing ice caps, it's possible this could feed Trump's paranoia that the country is behind the weather crisis.
Here are a few of the times Trump tweeted about China's involvement in global warming
https://twitter.com/realDonaldTrump/status/412162068989874176
https://twitter.com/realDonaldTrump/status/408595321384476673
https://twitter.com/realDonaldTrump/status/349973845228269569
https://twitter.com/realDonaldTrump/status/265496271794630656
https://twitter.com/realDonaldTrump/status/264009741234221058