Sotherby's Auction House has confirmed that a 1,000 year old Chinese bowl has broken the auction record for Chinese porcelain.
The blue tinted bowl was made during the Song dynasty. This dates the item sometime between 960 and 1127 AD.
This wasn't the prized cereal bowl of a famed emperor, complete with gold trim and described in countless history books. It is simply a bowl designed to wash paint brushes.
However, the brush-washer still attracted plenty of attention when it went under the hammer on Tuesday morning.
Old bowl breaks auction record
Measuring just 13cm in diameter, the small bowl was purchased by an anonymous bidder, thought to be Chinese business tycoon.
Despite bidding starting at $10.2m, the price rose to $37.7m to become the most expensive piece of Chinese ceramics ever sold at auction.
It broke the record set by a tiny porcelain cup back in 2014. The eight centimetre cup, produced during the Ming dynasty (1368-1644 AD), went for $36m.
While unexpected, the demand for the brush-washer was hardly a surprise.
While it may seem like an insignificant old bowl to those uninterested in Chinese porcelain, Tuesday's auction presented collectors with an opportunity to own one of the rarest pieces of Chinese ceramics.
This bowl is part of the Ru ware collection. This is an extremely rare type of Chinese pottery that was produced for the Song imperial court. Just 100 pieces have survived this long. However, most of these are owned by China. Just four are currently part of private collections.
The item was sold as part of Sotherby's Hong Kong's Important Chinese Ceramics auction, which also featured a $1m dish and a $1m vase.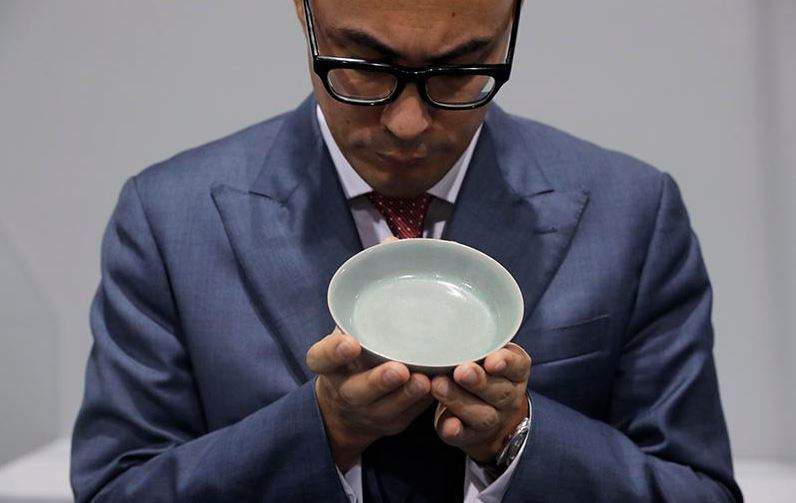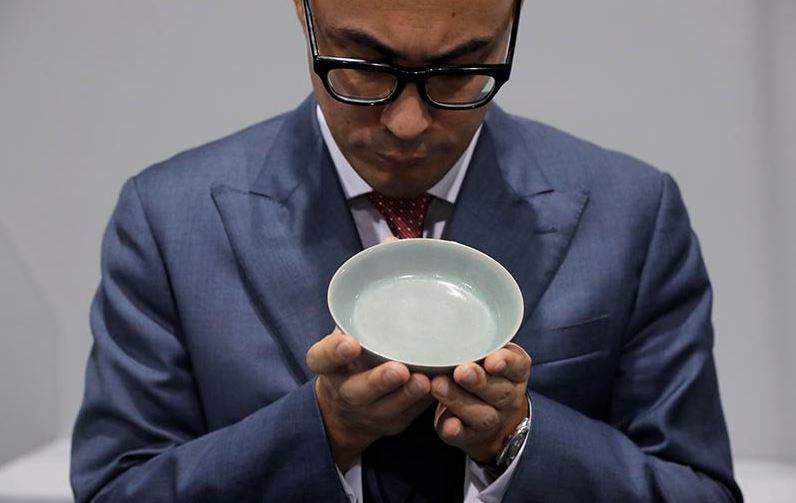 Speaking following the sale, Sotherby's Head of Chinese Art, Nicolas Chow, said:
"We didn't expect quite that price, but we knew there was going to be a fight. Every time there is a piece of Ru-ware, which is an extremely unusual occurrence, there's always a battle, because it is the most talked about, the most celebrated of all wares in the history of Chinese ceramics."
Ru ware items have a history of selling for well above their guide price. Back in 2012, a flower-shaped Song dynasty dish went for £16.8m, despite being given an estimated worth of little more than £5m.