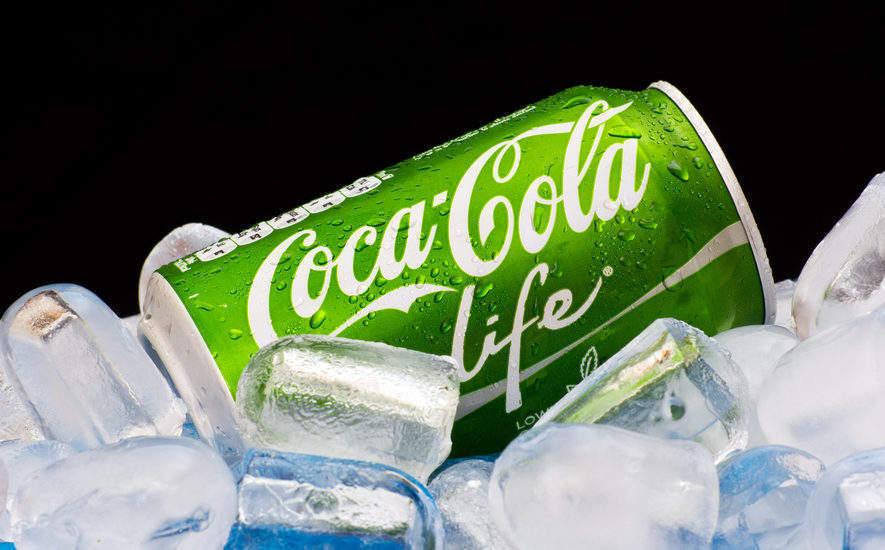 Coca-Cola, the world's largest beverage company, is considering a move to enter into the emerging cannabis beverage market.
According to a report by BNN Bloomberg, Coca-Cola is in talks with Canadian marijuana producer Aurora Cannabis Inc. to develop a new health-focused drink that would contain CBD, a non-psychoactive ingredient found in marijuana.
"We are closely watching the growth of non-psychoactive CBD as an ingredient in functional wellness beverages around the world," company spokesperson Kent Landers told Bloomberg. "The space is evolving quickly."
Landers said that Coca-Cola has yet to make a decision. However, any new product would likely be health-focused and designed to ease inflammation and pain.
Coca-Cola's decision could be seen as a response to falling sales in the soft drinks market. Sales of its most popular soft drink, Coke, fell by 2% in 2017. The carbonated soft drink market fell by 1.3% overall.
The company recently announced a £4bn deal to purchase British coffeehouse Costa Coffee as it looks to diversify its product portfolio.
A growing trend
Coca-Cola isn't the only company in the drinks industry hoping to take advantage of cannabis as a new trend.
Molson Coors Brewing Company, the parent company of beer brands like Carling, Coors and Cobra, recently announced a partnership with Hydropothecary Corporation to develop cannabis drinks.
Likewise, beer maker Corona is heavily invested in $10bn marijuana producer Canopy Growth Corp., while British beverage leader Diageo is reportedly in talks with three Canadian growers over a similar deal.
Many states in the United States have legalised recreational use of the drug in recent years and Canada is expected to follow suit. The North American country passed the Cannabis Act in June, which will allow the drug to be legally bought and sold across Canada within the next few months.
Changing attitudes to cannabis is expected to unlock a lucrative new market for businesses across a range of industries to exploit. Past research has predicted that the legal marijuana market will be worth $146bn by 2025.
Read more: Cannabis branding: Marketing an industry from the ground up