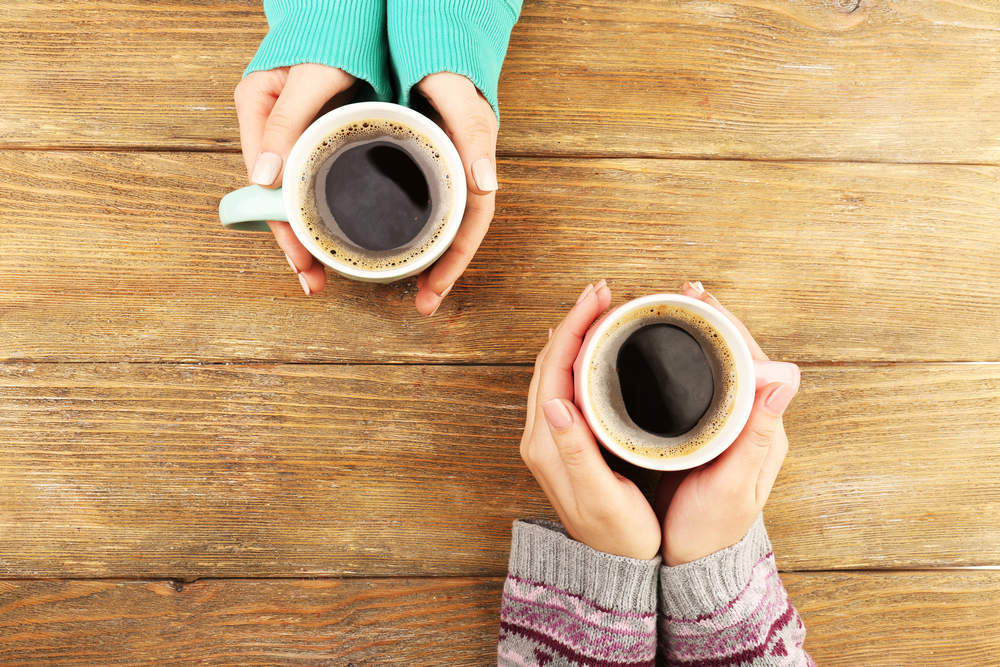 Coffee consumption has always been a big no-no according to doctors. It increases the risk of suffering a heart attack and can stunt growth in children. Likewise, excessive amounts of caffeine can lead to anxiety and insomnia.
However, the world's most popular drug might not be quite so bad for you after all.
A cup of coffee is what gets many of us through the day. It is the perfect cure for tiredness or stress.
And, according to a recent study, it is the life-extending elixir that we've all been searching for too.
Coffee consumption linked with long life
A recent study presented at the European Society of Cardiology Congress earlier this week has found that drinking large amounts of coffee results in a lower risk of death compared to those that don't reach for a mug when they're feeling fatigued.
Conducted by the Seguimiento Universidad de Navarra Project, the study looked at 20,000 participants over a decade.
They were asked to disclose their coffee consumption habits, as well as certain lifestyle factors, body measurements and health conditions that they were suffering with.
The average age of participants was 37.7 at the beginning of the study.
The researchers followed up 10 years later and found that 337 of the participants had since passed away.
Going by past suggestions from the World Health Organization (WHO), you would think that the most frequent of coffee drinkers were among the dead. However, findings showed quite the opposite.
Incredibly, the study found that coffee consumption of four or more cups each day had a 64 percent lower risk of mortality than those that never or rarely drank coffee.
Likewise, the chance of death decreased by a further 22 percent for every two cups consumed each day.
This suggests that drinking coffee might actually improve your long-term health, which isn't as ground-breaking as it seems.
Findings similar to past studies
A similar study published earlier this year found largely similar results.
Researchers from the International Agency for Research on Cancer teamed up with Imperial College London to study the effects of coffee consumption on long term health.
The study looked at more than 500,000 35+ year olds across Europe over the space of 16 years and found that a single cup of coffee each day can significantly reduce the risk of cancer, cardiovascular, digestive and respiratory illnesses.
According to Professor Sir David Spiegelhalter of the University of Cambridge, the study shows that drinking coffee daily increases the lifespan by between one and three months.
Can coffee really make you live longer?
While naysayers argue that these coffee consumption studies show little more than that their might be a link between drinking coffee and lower health issues, attitudes towards coffee are certainly more positive than they once were.
WHO confirmed last year that there is no link between coffee and cancer. That came despite the organisation previously labeling coffee as "probably carcinogenic".
So it seems, nobody really knows what coffee does to our bodies. Like most nice things, it probably has its perks and its negatives.
Regardless, it seems few care either way, with worldwide coffee demand at a record high.