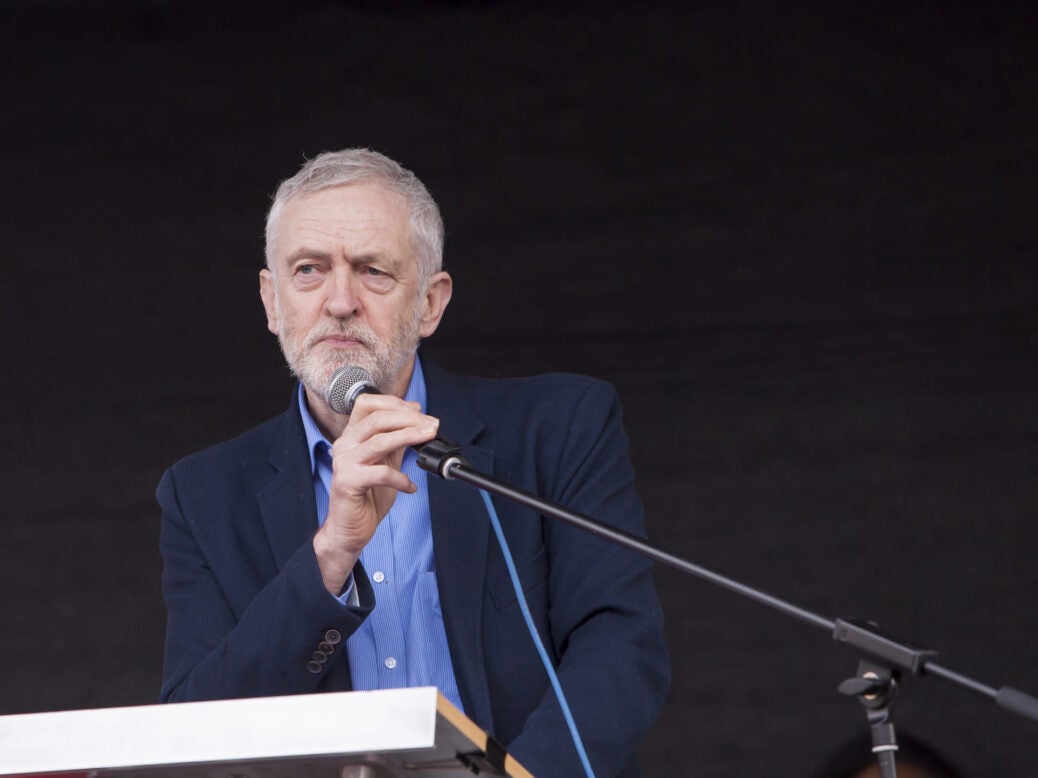 Labour leader Jeremy Corbyn has branded Prime Minister Theresa May's Brexit withdrawal agreement a "blindfold Brexit" and reaffirmed that Labour will vote against it in the House of Commons.
Speaking at the annual conference for the Confederation of British Industry (CBI), a UK business organisation that represents the interests of 190,000 UK businesses, Corbyn described May's deal as a "botched, worst of all worlds deal" that would leave the country in an "indefinite halfway house without a real say".
Responding to the events of last week, in which a string of Conservative MPs resigned and others submitted letters of no confidence, he said that "many businesses will be confused and very, very anxious".
Corbyn went on to reiterate that Labour respects the result of the referendum, despite several high-profile Labour MPs openly voicing their support for a second vote.
Labour will, however, vote against May's draft withdrawal agreement. And if the deal does not get through Parliament, Labour will demand a general election.
If they can't secure a general election, Labour will consider other options, including a "public vote of some form".
What's a "blindfold Brexit"?
Corbyn decided to adopt a term used yesterday by SNP leader Nicola Sturgeon – a "blindfold Brexit".
"After all the speculation about which adjective to use before the word Brexit – hard, soft, clean, red, white, blue – the Prime Minister has taken us into a new one: a blindfold Brexit," said Corbyn.
"A deal designed to get her through the next stage of the process without anyone being able to see where we're heading as a country, which is what we all need to know."
He added that it risks "seriously damaging British industry" and the "wider economy".
Labour's position
Labour had previously made it clear that the party would oppose a deal that did not meet its six Brexit tests.
One of these was worker and consumer rights, which Corbyn described as having "minimal" protection in May's deal.
While Labour "will not countenance a no-deal Brexit",  he said failing to negotiate a better deal would lock Britain into a "backstop from which it cannot leave without the agreement of the European Union, with no time limit or endpoint".
He went on to outline Labour's alternative plan that he claimed would create a "new, comprehensive, permanent customs union with a British say that would ensure no hard border".
When pressed on why this would be any easier to negotiate than May's deal, Corbyn responded that "they would not approach negations with threats to the EU" or turn the UK into a Singapore on the shores of Europe.
Corbyn's speech follows May's earlier today, in which she doubled down on her draft agreement and insisted that it provides businesses with certainty.