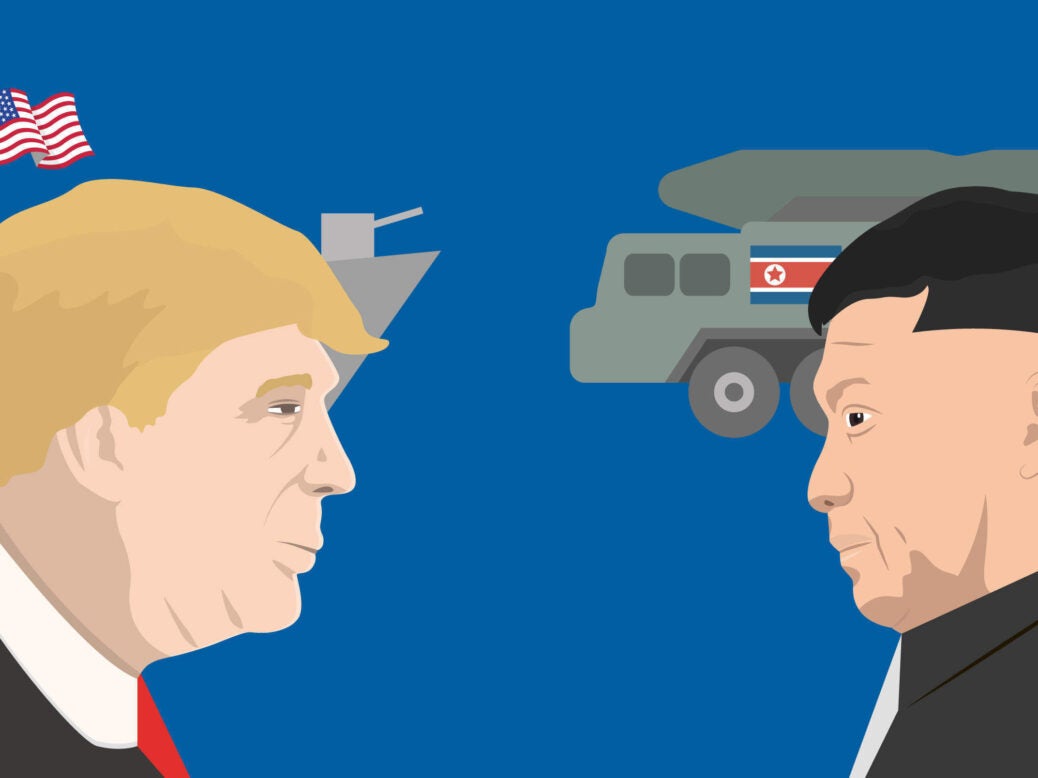 Here's your Wednesday briefing to set you up for the day ahead. Look out for these three things happening around the world today.
North Korea official visits New York in bid to revive summit
Kim Yong-chol, one of Kim Jong-un's highest ranking officials, will travel to New York today as North Korea and the United States attempt to revive a planned summit between the country's leaders.
Donald Trump was scheduled to meet Kim Jong-un in Singapore next month in what would have been a historic turn of events. The two leaders have been involved in a number of spats since Trump took to the White House. However, the US President cancelled the trip last week due to the "anger and open hostility" in North Korea's recent statements.
It now seems likely that the meeting will go ahead, either on 12 June or at a later date. Trump confirmed via Twitter that a team had been put together to discuss the summit with Yong-chol.
North Korea's decision to send an official to the US suggests that Kim Jong-un's regime is keen for the planned meeting to go ahead.
Gem Kim previously served as a negotiator in talks between North and South Korea.
FTSE 100 set for quarterly reshuffle
The FTSE Group will confirm the quarterly reshuffle of the FTSE 100 today based on the market capitalisation of companies at Tuesday's closing.
Retailers are expected to take the focus, with British high street retailer Marks & Spencer expected to barely avoid relegation from the list. Online supermarket Ocado is likely to join the top 100, having seen its share price treble over the past year.
The FTSE index features the 100 companies on the London Stock Exchange with the highest market cap.
Grenfell inquiry concludes commemorative hearings section
The commemorative hearings section of the Grenfell Tower inquiry will come to an end today.
Since Tuesday, the inquiry has invited the families of those that lost their lives to provide a tribute as part of the public hearing into the tower block blaze.
Some 72 residents of Grenfell Tower, London, lost their lives after a fridge-freezer caught ablaze on the fourth floor in June 2017. Cladding on the building's exterior is believed to have rapidly accelerated the growth of the fire throughout the block.
The inquiry, opened in September 2017, hopes to determine the cause of the fire, why it happened and how to stop similar incidents from occurring in the future.
Today's session got underway at 10am London time and is expected to finish by 4pm.