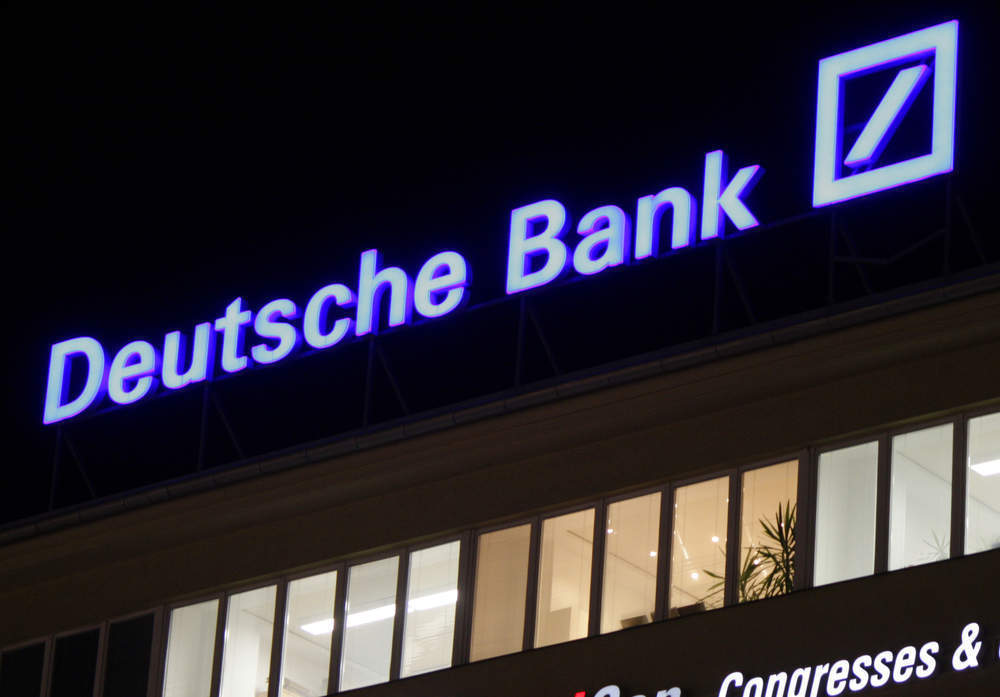 Deutsche Bank is cutting around 7,000 jobs, with hundreds of staff in London expected to be affected.
The struggling bank, which is Germany's biggest lender, is fighting to return to profitability after three years of financial losses.
The bank's stricken corporate and investment divisions will bear the brunt of the restructuring, with many of those jobs currently done out of London.
Deutsche Bank employs roughly 8,500 staff in London, where much of its equities sales and trading business is based. There are also likely to be major job losses in New York.
The bank also said it plans to cut leverage exposure in its investment bank by 10%.
The number of full-time equivalent positions is expected to fall from just over 97,000 currently to well below 90,000. The associated personnel reductions are underway.
The number of job losses is not quite as severe as the 10,000 positions initially expected to be axed, as the Financial Times reported last night. The Wall Street Journal first reported the job cuts on Wednesday, adding that they were likely to extend into 2019, while Bloomberg News reported the bank was planning to withdraw from a number of equities markets around the world.
Deutsche Bank shares are currently languishing near record lows ahead of its annual general meeting later today in Frankfurt. Deutsche Bank's shares have tumbled 32% so far this year.
The bank's chairman Paul Achleitner and chief executive Christian Sewing face disgruntled shareholders who are to vote on a motion to remove Achleitner from the board.
Stefan Mueller, CEO of Frankfurt-based consultancy DGWA, told CNBC:
In theory, the shareholders could replace him today, it will not happen, but it will be a very difficult day for him. I think he will step down this year or they will ask him to step down this year.
Sewing has pledged to return the bank to sustainable profitability after its third consecutive annual net loss in 2017 by slashing costs and cutting underperforming operations.
Sewing replaced former Deutsche Bank CEO John Cryan as chief executive in April this year after a succession process that was widely criticised by investors.