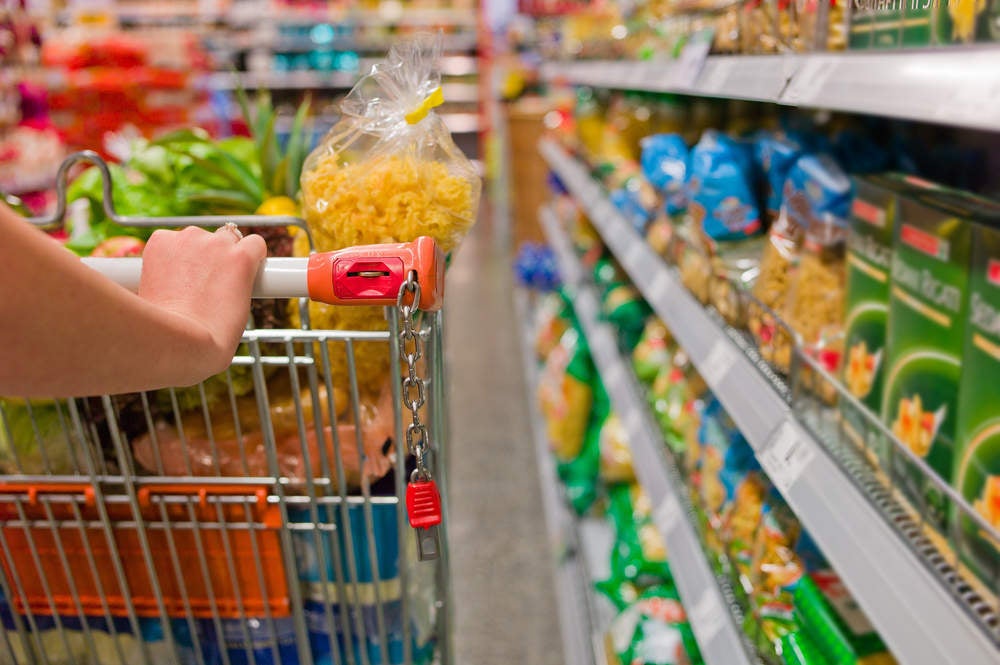 German discount supermarket chain Lidl has overtaken Waitrose as the UK's seventh-largest grocer.
Rising inflation has pushed cash-strapped consumers towards purchasing cheaper food.
Kantar found that grocery price inflation had increased to 3.3 percent in the latest three-month period after holding steady at 3.2 percent for the previous two months. At the current rate, price increases could add a further £138 to the average household's annual grocery bill.
Lidl reached a market share high of 5.2 percent as its sales rose 18.9 percent in the 12 weeks to 13 August — making it the UK's fastest growing grocer.
Lidl and Aldi, another German discounter, recorded growth of 18.9 percent and 17.2 percent respectively.
Aldi overtook The Co-operative in February to become the UK's fifth largest grocer with a market share of 4.9 percent. The two chains now have a combined market share of 12.2 percent.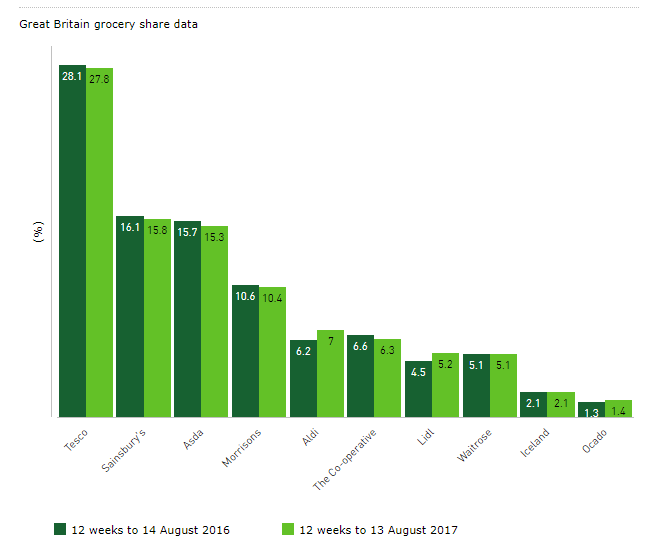 Tom Berry, a retail analyst at research firm GlobalData, told Verdict:
Aldi and Lidl source 77 percent and 70 percent of their core product ranges from British suppliers, respectively, leaving them far better protected to cope against currency fluctuations compared to competitors such as Sainsbury's, which sources 50 percent of its products domestically. The discounters are in a stronger position to minimise price inflation and undercut the big four, appealing to price sensitive consumers in search of greater value.
Britain's "big four" supermarkets — Tesco, Sainsbury's, Morrisons and Asda — have enjoyed their strongest run of sustained sales growth since 2013, according to the latest survey data from Kantar Worldpanel.
Fraser McKevitt, head of retailer and consumer insight at Kantar, said:
This welcome period of sustained growth hasn't been enough to entirely offset pressure from the discounters. The big four now account for just 69.3 percent of the UK grocery market — down from 76.3 percent five years ago — and that looks set to fall further in the coming months.
Total grocery sales increased four percent year-on-year in the 12 weeks to 13 August.