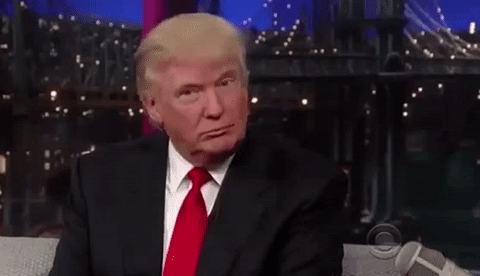 Today the Bulletin of the Atomic Scientists moved the Doomsday Clock 30 seconds closer to midnight amid what they called mounting "threats" to global security.
The group — an independent nonprofit US-based organisation — blamed worldwide environmental degradation and the rising tide of right-wing populism for the move.
The symbolic clock was created in 1947 as a metaphor for pending disaster.
At that time, the prospect of nuclear war between the US and the former Soviet Union was not out outside the realms of possibility.
Apart from 1953 when the US took the decision to upgrade its nuclear arsenal with the hydrogen bomb, this year is the closest the clock has ever been to the so-called apocalypse.
#DoomsdayClock moves up to 2 1/2 minutes to midnight. Closest since 1953. Loose talk & climate denial are key. Petulant children doom us.

— Marty Perlmutter (@stillhigher) 26 January 2017
"In 2016, the global security landscape darkened as the international community failed to come to grips with humanity's most pressing threats: nuclear weapons and climate change," wrote Lawrence Krauss, the chair of the Bulletin's Board of Sponsors and David Titley, who sits on the Bulletin's Science and Security Board, in the New York Times.
The pair make reference to the danger posed by US president Donald Trump, calling his statements and actions "unsettling".
"Never before has the Bulletin decided to advance the clock largely because of the statements of a single person. But when that person is the new president of the United States, his words matter."
They also point to other significant threats to humankind including North Korea's nuclear weapons development programme and rising greenhouse gas emissions.
Many took to Twitter to express their concern as the clock edges closer to midnight.
Not even a week of #dictatortrump and already the #doomsdayclock has ticked forward. What grim #thursdaythoughts – we need #ImpeachmentSoon

— Andy Zahn (@NakMakFeegle) 26 January 2017
Hmmm the #doomsdayclock was furthest from midnight just after I was born and has crawled closer ever since. How grim.

— Alex Gillham (@AlexKGillham) 26 January 2017
Today marks the the 70th anniversary of the Doomsday Clock.