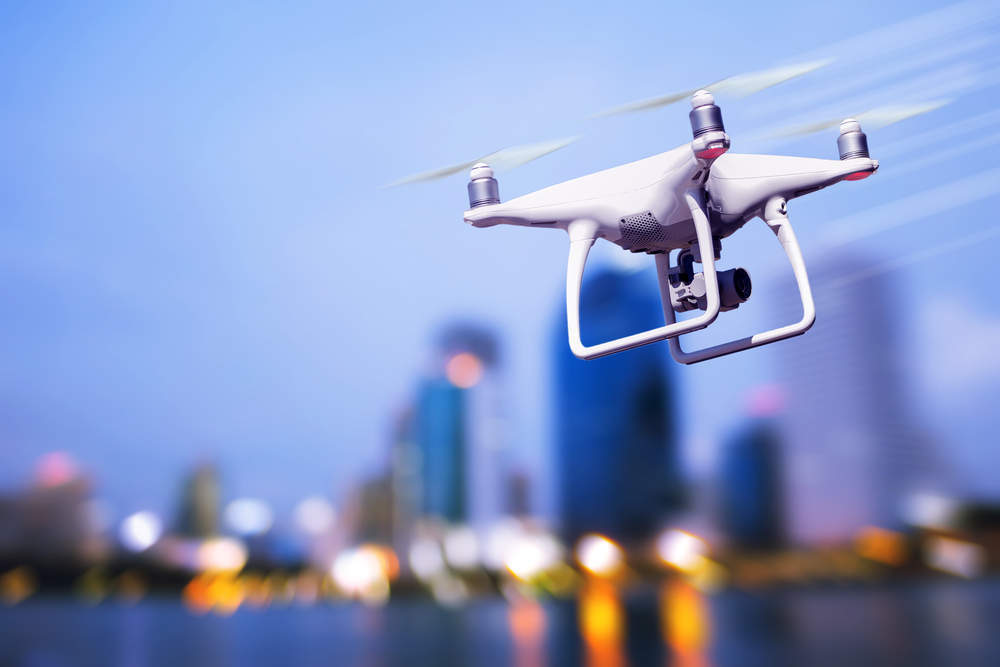 Drones are delivering food to a Japanese town devastated by the Fukushima nuclear disaster where residents still struggle to source household basics.
The worst global nuclear crisis since Chernobyl took place in 2011, when an earthquake off the Pacific coast of Tōhoku caused an accident at the Fukushima Daiichi Nuclear Power Plant.
Although locals were finally allowed to return to the area close to the incident in October 2016 for the first time since the evacuation order five years earlier, there is still limited access to food and other supplies.
That's where the drones come in.
Each drone can carry up to 2kg of goods. One of the drones has already travelled 2.7 kilometers, before successfully dropping off fried chicken.
The drone food delivery service, the first of its kind in Japan, is a joint project between convenience store chain Lawson and the largest e-commerce company in Japan, Rakuten.
Shoppers can order hot food as well as household items, which are sent from a nearby Lawson store to a mobile food van.
A drone then transports the goods.
Hideaki Mukai, head of Rakuten's drone project said in a statement:
People here have been totally amazed by getting products from the sky.
"We would like to expand the service, while keeping in mind drone safety, as well as public acceptance. Because of the situation facing Minamisoma, people here have been quite accepting of drone flights," Mukai added.
The six month trial phase of the project is currently underway in the Odaka district of the city of Minamisoma, which lies within a 20km radius of the Fukushima Daiichi Power Station.
Ken Mochimaru, a spokesman for Lawson told the BBC:
The town is starting to regain its former liveliness as its residents continue to return home.
"However, improving the shopping environment for daily necessities, food, and other products represents a high-priority challenge," he added.
As well as its shops, Lawson operates delivery vans across Japan aimed at helping ensure the elderly and those living in rural areas have access goods.
Over 25 percent of Japan's population is aged over 65.