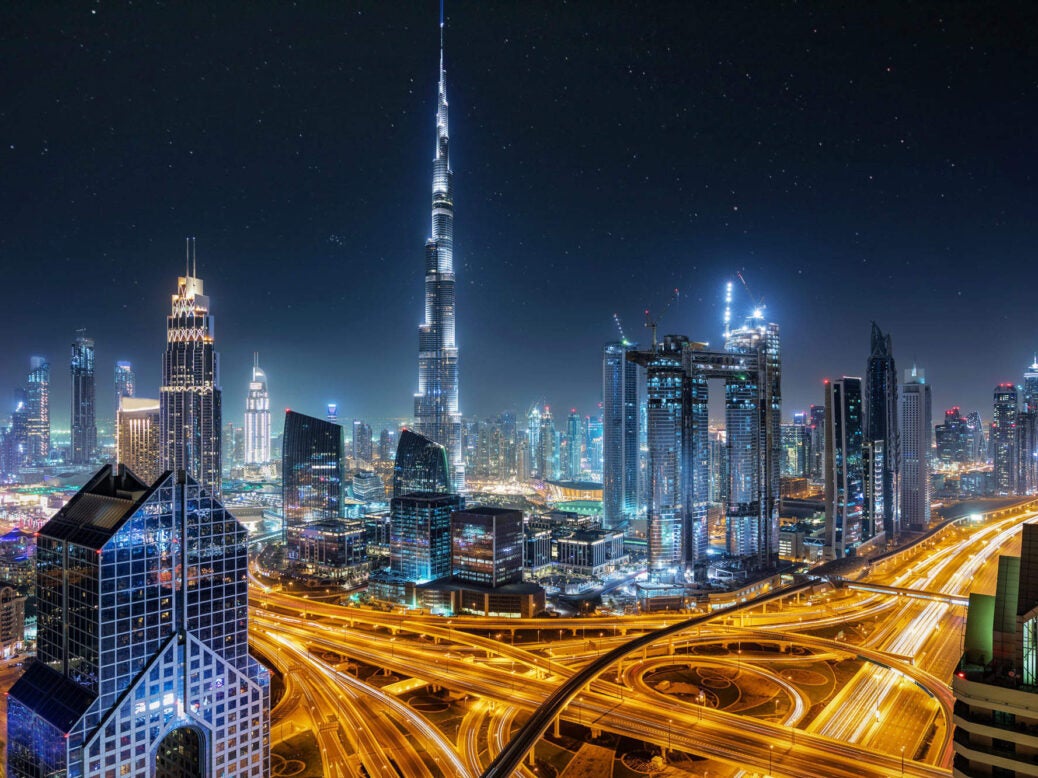 Dubai citizens and residents will soon be able to make everyday payments using a digital currency.
Citizens will be able to use the government-backed currency to make in-store payments, pay for government utilities and for school fees.
Payments will be made using emcash, Dubai's digital currency. The currency has been launched by emcredit, a state-backed subsidiary of the Dubai Department of Economic Development.
An emcredit spokesperson said:
"To be the world's first city to offer blockchain-based payment solutions to our residents is an exciting moment for Dubai. It confirms Dubai's status as an international tech hub.

"Deploying cutting-edge technology such as blockchain is a key priority and is delivering benefits to our citizens in the form of convenience and securities to customers and merchants across Dubai."
Merchants will accept payments via a bespoke point of sale device called Pundi X POS. The device, made by blockchain payment provider Pundi X, is expected to be rolled out across the country over the next few years.
Pundi X expects to issue more than 100,000 of its devices globally over the next three years.
Dubai blockchain payments: A stable cryptocurrency?
Critics have long pointed to cryptocurrencies' unsuitability as a medium of exchange because of its volatility. In the time it takes for a Bitcoin payment to process, for example, the value of the cryptocurrency could change significantly enough that the participants would not have agreed to the transaction at its final cost.
There has also been a small but steadily increasing rollout of Bitcoin ATMs. However, these have proved unreliable and come with costly charges.
By contrast, emcash will reportedly be a "stable" digital equivalent of the United Arab Emirate's currency, the UAE dirham (AED).
Other countries have explored using digital currencies. In February, Venezuela launched its own oil-backed cryptocurrency in an attempt to curb inflation, but without success.
More recently, Zimbabwe's finance minister has also touted cryptocurrency as a solution to the country's cash shortages.
Pundi X has also partnered with Emirati fintech and loyalty company ebooc Fintech & Loyalty Labs. The partnership will bring various service providers together under one platform.
Zac Cheah, CEO and co-founder of Pundi X, said that bringing blockchain-based payments technology into the public sector is a "major development" for the technology.
He added that it marks a "historic moment for the real-world application of a technology that has promised so much potential until now."
Dubai blockchain payments will be subject to further testing and approvals by government regulators later this financial year.