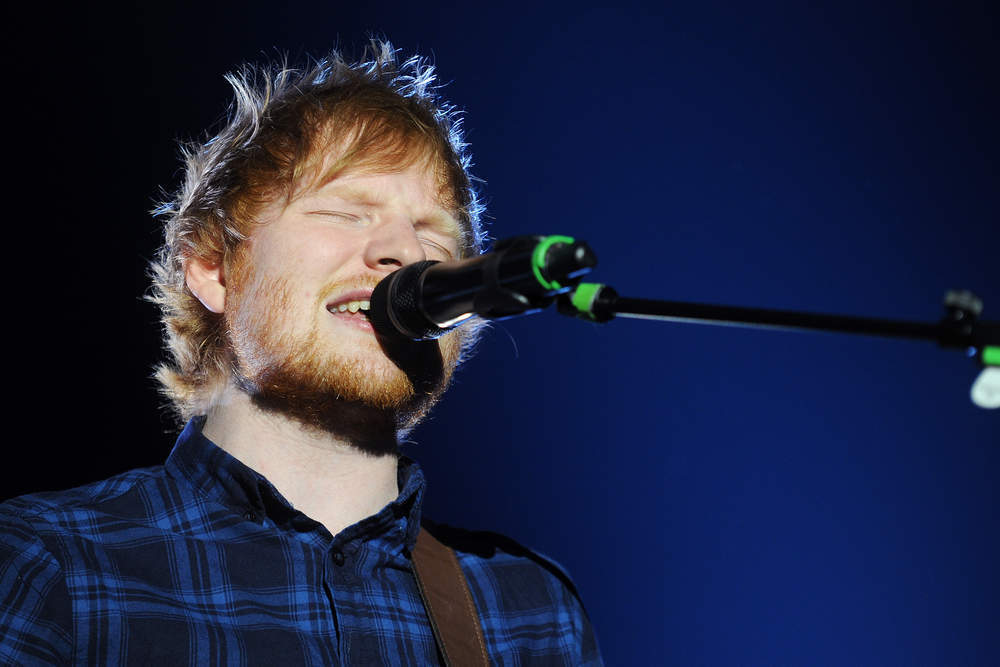 Ed Sheeran's net worth has propelled up the ladder in the latest rich list by the Sunday Times, after making more money than any other British musician last year.
The 27-year-old singer has become the second richest musician under 30 in the UK and Ireland, as his net worth grew by £28 million, making his total estimated wealth currently £80 million.
As one of the wealthiest musicians in the UK, Sheeran's latest album was the "biggest selling record" of 2017, with more top ten singles than any other album in UK chart history.
His performances also generated revenues exceeding £90 million and there were a lot of Ed Sheeran gigs in 2017 — a whopping 111.
Ed Sheeran's net worth versus the richest musicians under 30 (UK and Ireland)
While Adele takes the top spot with a net worth of £140 million and growth of £15 million, Ed Sheeran's net worth growth tops the lot.
Sheeran has also made it into the top 40 richest musicians in the UK, ranking 35th.
Incorporated Society of Musicians chief executive Deborah Annetts said:
Ed Sheeran has contributed a significant amount to the UK's music industry this year, which contributes £3 billion to the UK's economy, and we congratulate him on his success.
The effect of streaming on the music industry
Digital streaming music platforms have become popular over the last few years with the likes of Spotify, Apple Music, Pandora and Tidal some of the top platforms that have played a part in the evolution of music.
Spotify has said it currently has 71 million paying subscribers using its platform, while Apple Music has some 38 million paying subscribers and music streaming overall has surpassed 100 million paying subscribers globally.
Last year, Spotify revealed that Ed Sheeran was the most streamed artist of 2017, with his single Shape of You reaching over 1.4 billion streams and album Divide the top-streamed album at 3.1 billion.
Some of the biggest artists have generated revenue in the billions for their music labels such as Rival Warner Music, which saw its highest revenues for the year in eight years, and Universal, which earned $1.1 billion in streaming revenues within the first nine months of last year.
MIDiA Research MD and thinker on the music industry's digital transition Mark Mulligan said:
Ed Sheeran is a streaming era artist. He has embraced the medium not so much because he sees it as a major revenue generator but because he sees it as a massively important platform for building a global audience.

Sheeran, like most big artists, makes most of his money from touring. The more people that listen to him on Spotify, the more potential ticket buyers he gains. Whereas as streaming is primarily about revenue for the record labels, for artists it is a platform for building global scale fan bases.
Annetts isn't too fond of streaming in the music industry. She added:
Streaming is an important form of income for artists but does not directly benefit the vast majority of musicians.

It is vital that all artists are fairly remunerated for their work therefore we are calling for fair terms for all creators, including the songwriters behind the hits that make our industry so profitable and successful.
Over 68 billion songs streamed in a year
Last year, the UK streamed 68.1 billion songs, which is the equivalent of everyone in the country playing 1,036 songs on music streaming platforms, according to music trade body BPI
BPI reckons streaming now makes up 50.4% of all music consumption in the UK, up from 36.4% last year, although the company doesn't take YouTube streams into account.