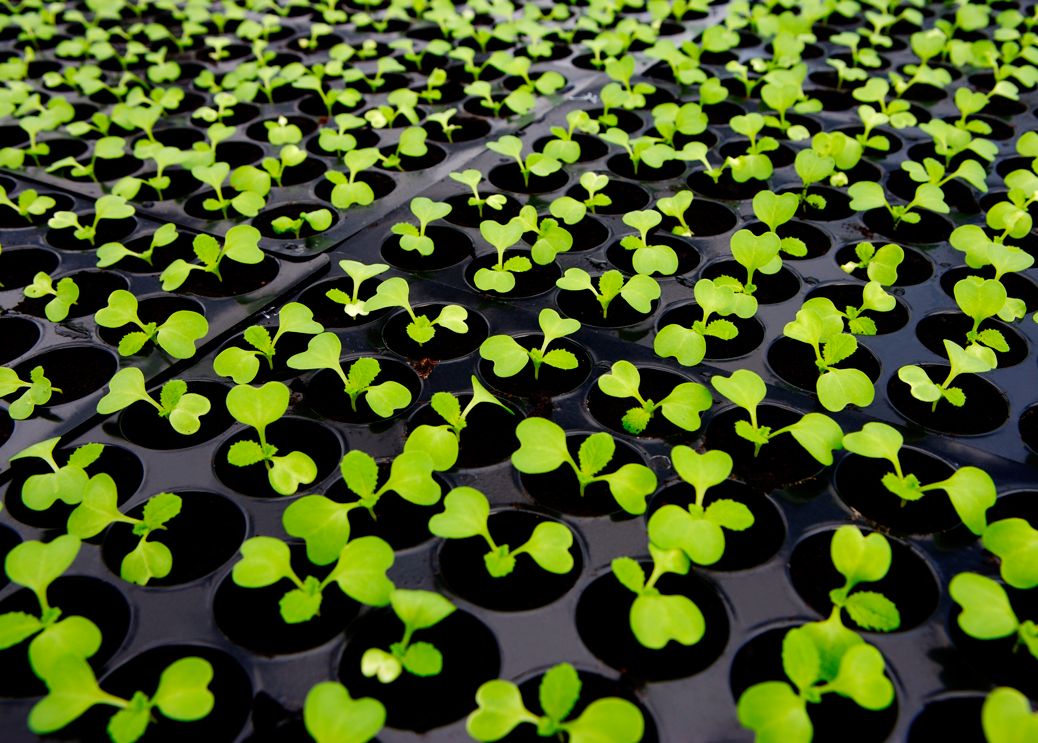 There are clear economic benefits to our interconnected global economy.
Nearly a century ago, EY's original founders Alwin Ernst and Arthur Young were running separate US firms but shared a common goal – growth.
In 1924, both took their first steps toward internationalisation, setting up alliances with UK firms.
What they did not – and could not – know was that these were the first steps on a journey of global expansion, one that would eventually bring the two firms together.
These expansion initiatives came during a period of uncertainty.
A time when many countries were imposing trade and exchange restrictions to protect their domestic markets. But both men recognised that to grow they needed to look beyond their home market.
Today's world is also an uncertain one: economic growth is patchy, while income inequality is on the rise. As governments look for solutions, we're once again seeing an increase in protectionist measures.
But rather than close doors, governments should seek to unlock opportunities for more inclusive and sustainable growth, focusing on opening up markets, levelling competition and reforming and updating tax systems in recognition of the changing digital and global nature of commerce.
Increased global trade has reduced the cost of goods and services in developed countries, for example.
People can buy more with their money, be it washing machines, aeroplane tickets or the latest smartphones.
Developing countries also have benefited from greater international trade and foreign direct investment. As these economies flourished, new start-up companies emerged and existing businesses expanded.
Many of the world's largest companies are now based in developing markets, accounting for 147 of the Fortune Global 500 in 2016.
Global growth has helped significantly lower poverty around the world, allowing millions of people to join the middle classes.
At the same time, the number of people living in extreme poverty declined to 836m in 2015 from 1.9bn in 1990, according to the United Nations.
Almost half of the population in developing countries had less than $1.25 a day to live on in 1990. By 2015, this figure had declined significantly to 14 percent.
A wary world
But an interconnected world brings complexity, and sometimes contagion.
The subprime mortgage disaster in the US rapidly evolved into the 2008 global financial crisis and subsequent economic slowdown – events from which the world has yet to fully recover.
Growing inequality, within both developed and developing countries, is an important issue today.
Across the Organisation for Economic Co-operation and Development (OECD), the gap in incomes between the richest and poorest is at a 30-year high, and technological and demographic changes only threaten to further widen this divide.
In response, globalization – in particular, trade and migration – have increasingly become targets of criticism. 2016 was a year of profound change – certainly in the UK and the US, among other countries – where many voters registered their dissatisfaction with the status quo.
Free trade and open borders are under increasing challenge.
The UK's Brexit referendum last year abruptly interrupted the European Union's decades-long quest toward political and economic integration, while the US this year decided to withdraw from the Trans-Pacific Partnership (TPP).
Recently, members of the International Monetary Fund (IMF) dropped a pledge to "resist all forms of protectionism".
In the US, many workers blame international trade for job losses, but technological disruption has played a significant – if less recognised – role.
A 2015 Ball State University study, The Myth and the Reality of Manufacturing in America, found that the US manufacturing sector lost 5.65m jobs between 2000 and 2010, with productivity gains accounting for 88 percent of those losses. And it's a trend that's showing no signs of slowing down.
While factory workers were the first to feel the impact of increasing automation, technological advancements have since disrupted whole sectors: tourism, publishing and postal industries, to name just a few.
Professions as diverse as law and teaching are likely next.
It is estimated that automation, artificial intelligence (AI) and other disruptive changes could displace 7.1m jobs by 2020, according to a report from the World Economic Forum covering 15 major developed and emerging economies.
Already, it's been reported that a Japanese insurance firm began replacing employees this year with an AI system that promises to be cheaper and more productive.
Come together
Organisations today rely on global supply chains and markets – as does the world economy.
Turning away from globalisation would mean lower efficiency and economic growth. The world instead needs to find a way to keep trading and growing together.
Business and government leaders must support an environment of inclusive growth to ensure the long-term benefits reach the broadest group possible. This includes employees, customers and communities, as well as shareholders.
If the broader population – not just the top earners – sees an increase in their income, then consumption will expand and fuel greater economic growth.
The leaders of the G20 recently put EY inclusive growth on their agenda as they seek to kick-start a new era of global economic growth.
In doing so, they acknowledged the need to create better jobs, address inequalities and reduce poverty going forward.
There are different ways to accomplish these ambitious but critical goals. Governments need business to create new jobs and to invest and drive growth.
One way is by incentivising businesses and institutions to deliver training and apprenticeship programs for young people and displaced workers.
Business, in turn, needs government to put strong, pro-growth policies in place.
Governments must seek to conclude additional trade deals, even if they are only on a regional basis. More work must also be done to liberalise trade in services around the world, and to address non-tariff issues that companies face when doing business internationally, including different regulations and local laws.
Furthermore, changes to tax policy and structural reforms could lift economic growth and reduce inequality.
Governments can spur growth by levying corporate tax on a broader base at lower rates and introducing or expanding innovation tax incentives.
The use of digital technologies also promises to make tax collection and administration more effective and improve compliance.
The current G20 agenda, focused on tax certainty and growth, is driving discussions on how digitisation will impact tax and what measures can be taken to better deal with the global digital value chain and the future collection and allocation of taxes.
Governments may also consider reevaluating the structure of long-established tax systems, creating new approaches to the taxation of wealth and capital.
An inclusive and expanding global economy will allow companies to continue expanding and create new jobs both in their home markets as well as abroad.
This outward-looking mindset is one that EY has followed for almost 100 years and will continue to do so as we go forward – in both the good times, and the tough.