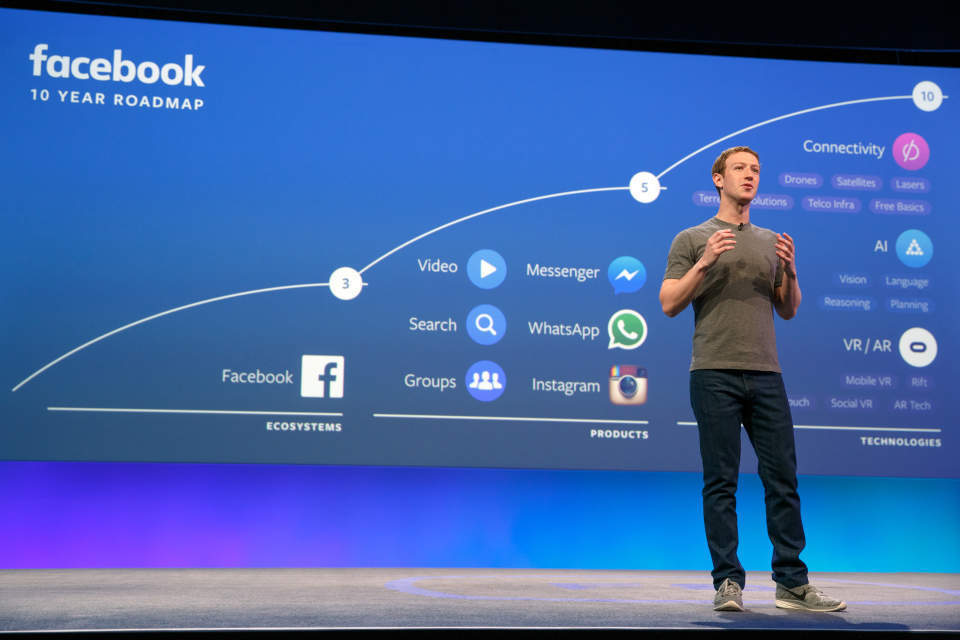 Facebook has revealed a new secret project as part of its F8 developer conference.
The project is the work of product and development research team at the social media company, named Building 8 which is made up of more than 60 scientists and engineers from the likes of UC Berkeley and Johns Hopkins Medicine.
This group has been working on creating a brain-computer interface that lets you type with your thoughts and another project that could let you hear with your skin.
A former director of the US's Defense Advanced Research Projects Agency (Darpa) and ex-head of Google's ATAP experimental research group, Regina Dugan, announced the news on stage yesterday.
She told the audience that the goal is "something as simple as a yes-no brain click" which could fundamentally change how we interact with and use technology.
According to the company's release explaining the project, it is working on "creating a silent speech system capable of typing 100 words per minute straight from your brain", five times faster than you can type on a smartphone.
It explains this further saying:
Think of it like this: you take many photos and choose to share only some of them. This is about decoding those words you've already decided to share by sending them to the speech centre of your brain. It's a way to communicate with the speed and flexibility of your voice and the privacy of text.
It has bigger plans for the technology than just allowing Facebook users to type faster on Messenger. Dugan said the device could also be used for patients with severe paralysis as a speech prosthetic.
Unlike brain implants which have been trialled to help sufferers of ALS speak, the Building 8 team instead want to use neural imaging as a non-invasive approach which could transmit neural activity into inputs for electronic devices. Dugan explained it could work using a cap you wear on your head.
Though the technology to achieve this doesn't exist yet, the Building 8 team is working towards creating a prototype device with a long-term goal of creating the non-invasive neural cap.
In terms of the skin research, the company was slightly more cryptic, choosing to say:
We also have a project directed at allowing people to hear with their skin. We are building the hardware and software necessary to deliver language through the skin.
After news recently that Facebook now owns four out of the five most downloaded apps worldwide, it appears its new stage for domination is moving away from your smartphone and into your brain.