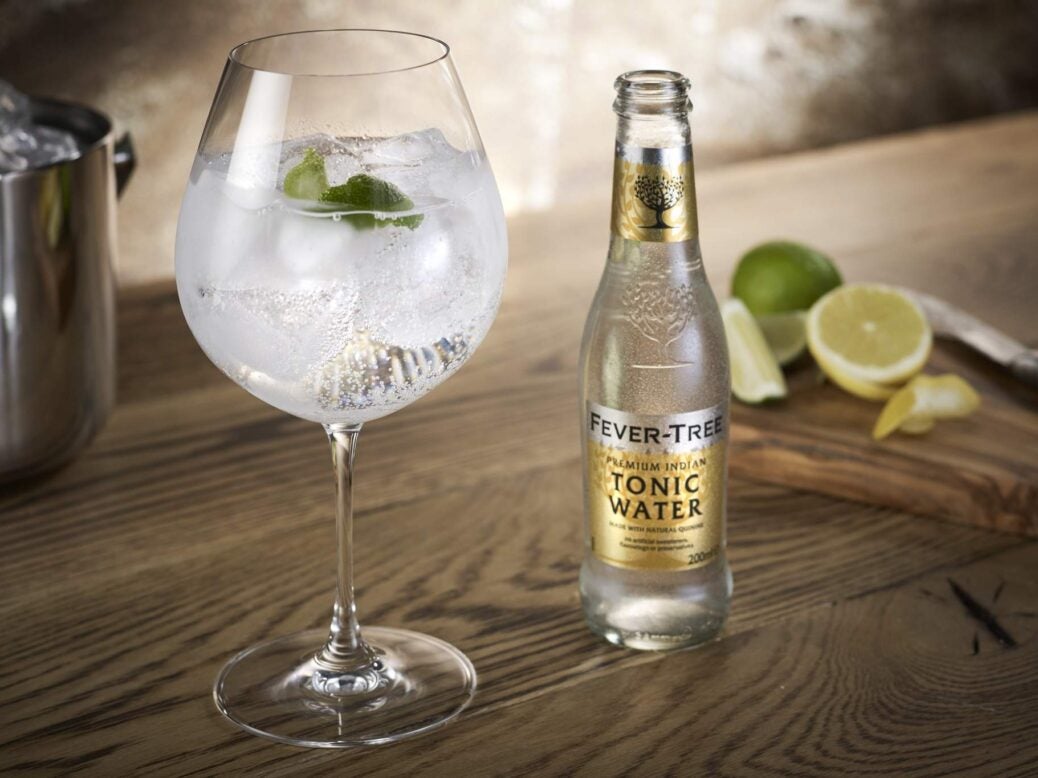 The maker of premium tonic water, Fever-Tree, today posted double profits for the year ending 31 December 2016, thanks to strong sales across the board.
The brand's revenue was up 73 percent to £102.2m with a gross profit margin of 55.2 percent, up from 52.1 percent in 2015. You can now drink Fever-Tree tonic with gin served on British Airways and EasyJet flights.
Tim Warrillow, chief executive of Fever-Tree, said in a statement:
"We have had an encouraging start to 2017 and remain confident that we are increasingly well positioned to deliver further growth across the business."
The tonic was launched in early 2005 as a premium soft drink option that would take on the more established players in the market, such as Schweppes. Over the past 12 years, Fever-Tree has become the tonic of choice to pair with gin and has released new flavours including Sicilian lemonade and Madagascan cola.
Western Europe, in particular, is drinking almost 100m more litres of tonic water than it was only six years ago.
Gregroy Dillon, analyst at GlobalData, said:
"There will be continued progress for premium tonics and their alcoholic counterparts as consumer interest in craft products continues to grow."
[verdict_chart id="2443″]
The success of the tonic water has been helped by the resurgence in. Sales of the juniper-based spirit hit the £1bn barrier in 2016, and last year was declared 'the year of gin'.
40 new distilleries opened in 2016, with Scotland now producing 70 percent of the gin consumed in the UK.
By 2020, sales of gin are expected to surge to £1.37bn, whilst sales of blended Scotch whisky, traditionally more popular than the pale spirit, are expected to fall to £1.17bn, according to data from the research company Euromonitor.
Off the back of its success, Fever-Tree has announced some changes at the company. Co-founder Charles Rolls, who was known for running the specialist gin brand Plymouth Gin, is stepping down from his role as executive deputy chairman and will become a non-exec deputy chairman at the company's AGM in May this year.
Warrillow, who founded the brand with Rolls, said:
"As co-founder of Fever-Tree, Charles' support and advice will continue to be invaluable to the ompany. We have an excellent and growing team in place and I personally look forward to continuing to work with Charles as we further build on the success of the brand that we created together 14 years ago."