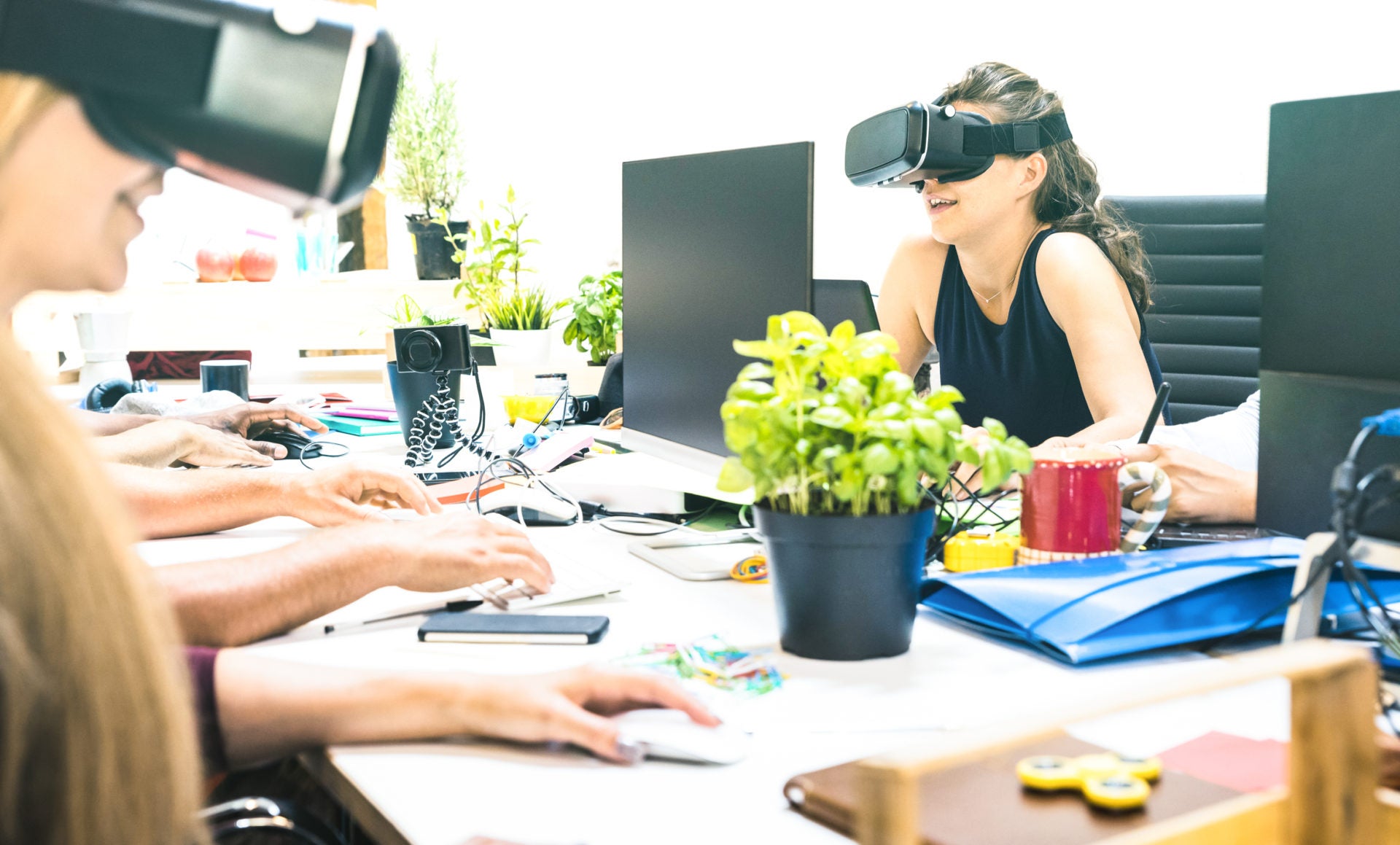 With a universal familiarity with technology through its seamless integration into their everyday lives, Gen Z has the potential to propel businesses further into the digital era.
With 61 million young people born between the mid-1990s and the mid-2000s due to enter the US workforce over the next few years, employers will need to drastically re-think how the workplace is structured in order to attract and best utilise a new generation of tech-savvy workers.
To investigate this, Dell Technologies has conducting a comprehensive survey of this new generation, aiming to capture the attitudes and opinions on technology and the workplace among Gen Z.
Is the next generation of workers equipped to deal with an increasingly tech-centric workplace, and is the workplace ready for them?
What the survey found
Involving 12,086 global participants from high school and colleges in 17 countries, the survey offers a comprehensive insight into what Gen Z, the generation about to enter the workforce, expects from future careers.
Unsurprisingly, technology was at the forefront. The survey revealed that 80% want to work with cutting-edge technology in their future careers; more than a third are interested in IT careers.
How well do you
really

know your competitors?

Access the most comprehensive Company Profiles on the market, powered by GlobalData. Save hours of research. Gain competitive edge.
Company Profile – free sample
Thank you!
Your download email will arrive shortly
Not ready to buy yet? Download a free sample
We are confident about the unique quality of our Company Profiles. However, we want you to make the most beneficial decision for your business, so we offer a free sample that you can download by submitting the below form
By GlobalData
It showed a different set of priorities than older generations, with 82% saying that social media can be a valuable tool in the workplace and 53% saying that the type of technology provided by employers would be a factor in choosing a job.
An overwhelming 89% recognised that we are entering the age of human-machine partnerships, with 51%  believing that humans and machines will work as integrated teams, while 38% see machines as tools for humans to use.
One thing that is clear is that employers must re-think their attitudes to technology in order to attract the next generation of workers. Claire Vyvyan, Senior Vice President, UK & Ireland Commercial Business, Dell EMC said:
"The level of technical competency in this age group, even compared to the millennial generation, is quite shocking in a good way. I think you have to design the workplace differently knowing that that level of tech expectation is there."
With this increased connectivity comes a change to the structure of the working day, with demands for increased flexibility requiring employers to re-think the traditional nine to five day:
"The world we started working in of nine to five has probably gone. Because customers are around 24 hours a day and so I don't think it's about nine to five anymore. It's about this is my job, this is what I've got to achieve…people are happier and work longer given flexibility."
A skills gap still exists
Despite a willingness to work with technology exhibited by the next generation of workers, the UK is currently experiencing a science, technology, engineering and maths (STEM) skills shortage.
A recent report by Open University found that 97% of organisations working in STEM and 96% of financial organisations have had difficulty hiring skilled employees over the last 12 months, with this shortfall costing the country more than £2bn a year.
Vyvyan explains how tech-literacy has not yet translated into businesses filling jobs, with a large skills gap still existing in some fields:
"There are two big skills shortages in the UK, one is around AI and one is around cyber…if you look at the government's strategy post- Brexit, it is for the country to become tech-centric."
Although the results of the survey suggest that incoming Gen Z workers may go some way to remedying the skills gap, what emerged from the survey was not a lack of technical know-how, but a potential shortage of other workplace skills. 52% are confident they have the technology skills employers want but feel they lack non-tech skills, and 94% worry about having the right skills and experience.
Vyvyan explains that Gen Z sometimes lacks soft skills necessary to translate their competence with technology to employment:
"They feel that they're technically able to work in the workplace, they're coming into the workplace with a pretty high level of technical skills…but not necessarily feeling that they're ready for the workplace…what you get in this generation is huge amounts of technical knowledge, but not necessarily much knowledge on how you make business decisions."
She believes that one way to solve a technological skills gap among older workers, while expanding the business expertise of the younger generation is through reverse mentoring. Dell has implemented its own reverse mentoring programme, which has been well-received across the company according to Vyvyan:
"We do a lot of reverse mentoring now, where we pair a 20 year old with a 50 year old for example, and that is a true reverse mentoring relationship because the 50 year old will learn everything around the technology and the social media world of the 20s, and the 20 year olds get an insight into the way the 50 year old thinks about making business decisions based on 30 or 40 years of experience. These reverse mentoring programmes are proving hugely powerful across the company and are very helpful in inter-generational integration. It's a way of democratising the workforce."
Education is playing catchup
Another sticking point in equipping digital natives is the fact that schools are often playing catchup, with many not yet embracing the benefits offered by edtech, often due to insufficient infrastructure and training.
Richard Atterton Assistant Head Teacher at The Marlborough Science Academy explains how education is yet to experience a technological shift:
"We've got 21st century technology operating in schools built in the 20th century using 19th century methodology. If you compare a classroom today to a Victorian classroom they're identical.

"We're not anywhere close to being there yet really. It's 2018, nearly 19, and this stuff that a lot of us thought would be being used routinely ten years ago still isn't really happening in schools."
According to a survey carried out by PBS, nearly two-thirds of teachers cited budget as the biggest barrier to accessing tech in the classroom. Atterton believes that a lack of resources means that schools may struggle to keep up with the technological demands of the workplace of today and tomorrow:
 "Schools are desperately trying to catch up with this sort of thing…there was a big switch over from ICT in schools to computing. There wasn't enough teachers, there wasn't enough quality teachers. We've been lucky. We've managed to secure specialist teachers who can code, who can teach coding.That's not the case in most parts of the UK; they're absolutely struggling.

"The government expects to see a cultural shift in everybody becoming really tech savvy in coding and it didn't happen and it wont happen for a long time. Students have this intuitive tech skills but some of the really high tech coding stuff, we're not there in schools at all yet."
Gen Z may lack the human element
Although those entering the workforce have grow up with social media and have been technology-literate since a young age, many still value human interaction in the workplace, with 75% expect to learn on the job from coworkers or other people, not online.
However, Atterton believes that young people often lack the social skills needed for the world of work, partly due to the often isolating nature of technology:
"One of the biggest challenges is creating a workforce of young people that are skilled in working collaboratively. They get all this stuff, they can do tech, but they struggle increasingly with interaction, working collaboratively, problem solving, all of these skills that are absolutely vital.

"The robotisation of the workforce which is invariably going to happen is basically going to augment young people's ability to do their job better and quicker, but the real worry is that they can't interact with their bosses or with each other. So our challenge is socially. We don't need to worry about them learning technology."
He believes that is that developing the interpersonal skills unique to humans is one way to prepare Gen Z for the workplace of the future:
"It is a challenge when we have virtually hardly any idea about the jobs that currently exist, let alone predicting ones that will be around in ten years. Working towards common themes like problem-solving, working collaboratively, as this isn't something that AI and tech is particularly good at yet, and so that's still in the forefront of human hands."