It has been almost two decades since Sergey Brin was assigned to show Larry Page around Stanford University. That chance coming together led to the creation of Google. 19 years on, their bedroom business is the second biggest corporation in existence.
Turning 19 might not be a major milestone, but Google has decided to go big this year to celebrate its birthday.
Google Doodle first became a thing back in 1998 during the Burning Man festival, just a year after the search engine launched.

The Google logo has undergone hundreds of makeovers since to celebrate various events.
There have been Doodles for the birth of hip-hop and Doodles for Grandparents Day. Queen Elizabeth got one for visiting the Google offices, while a cat managed to earn itself centre stage on Google Japan.
Google Doodles have come a long way since. They now frequently include flashy animations and playable games.
However, none have been quite as big as the Google 19th birthday offering.
Today searchers will greeted by the Google spinner, which directs users to a selection of 19 different games from Google Doodles past.
Google spinner mini games range from Snake to Pac-Man. To play them, head over to Google now.
Google's latest Doodle is certainly one of the more impressive offerings.
Not only does it waste some serious minutes, but it also leaves you wondering just how far they will go next year when the world's most popular website turns 20.
2002 to 2017: 16 years of Google birthday Doodles
After four years of Google, the search engine had grown big enough for people to care that it was turning another year older. It started out as something small, but Google's birthday Doodles have grown more extravagant each year.
To celebrate the search engine's big day, here are all of Google's past birthday Doodles:
2002 – Google's 4th birthday

2003 – Google's 5th birthday

2004 – Google's 6th birthday
2005 – Google's 7th birthday
2006 – Google's 8th birthday
2007 – Google's 9th birthday
2008 – Google's 10th birthday
2009 – Google's 11th birthday
2010 – Google's 12th birthday
2011 – Google's 13th birthday
2012 – Google's 14th birthday
2013 – Google's 15th birthday
2014 – Google's 16th birthday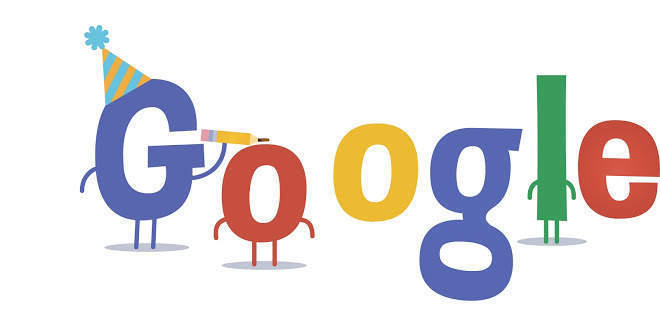 2015 – Google's 17th birthday
2016 – Google's 18th birthday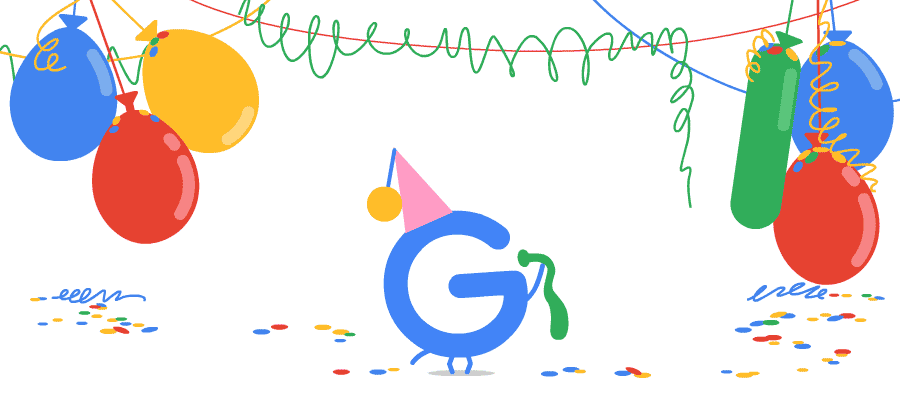 2017 – Google's 19th birthday