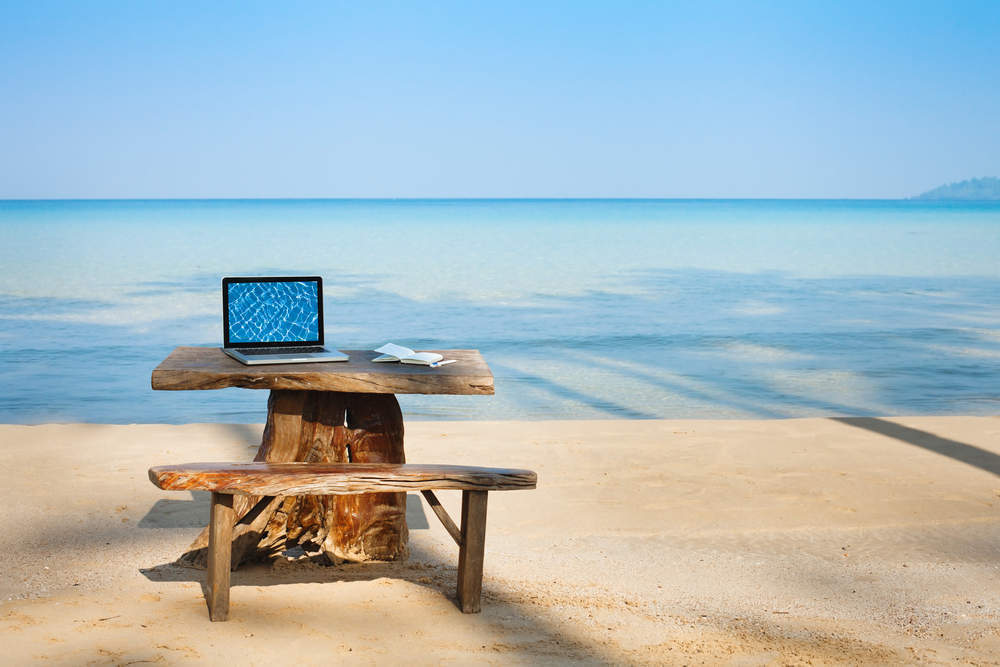 By the year 2020 half of workers in the US will be working remotely as cities become more congested and workers demand flexible hours.
In this remote working future 5G mobile internet is needed.
Since the 1900s, we've seen a gradual evolution of the global workforce — from cubicles to so-called telecommuters who might have never even see their corporate office.
GSMA's eight core themes for this year's Mobile World Congress include the fourth industrial revolution and tech in society and it's hard to imagine them becoming a reality without 5G.
These are some of the remote working benefits 5G will bring.
Real VR
Missing today is the ability to easily interact on a more personal level than what is provided via Skype or WebEx. Here, virtual reality (VR) comes to the rescue.
5G will make VR feel seamless where ever you are.
Bigger data
5G will make working with big data beyond simple SQL queries to a corporate database far easier.
The ability to access data from multiple federated clouds, whether private or public, will make remote workers more productive.
True connectivity
Without 5G people are missing the ubiquitous connectivity needed to be online anywhere at any time.
5G will make the current hodge-podge of home-based broadband, Starbucks-like wifi hotspots, and radically unreliable airline wireless connectivity a thing of the past.
It has taken about a decade for the remote worker concept to become embedded in corporate cultures.
The arrival of 5G over the next few years will mean a more rapid societal transition.