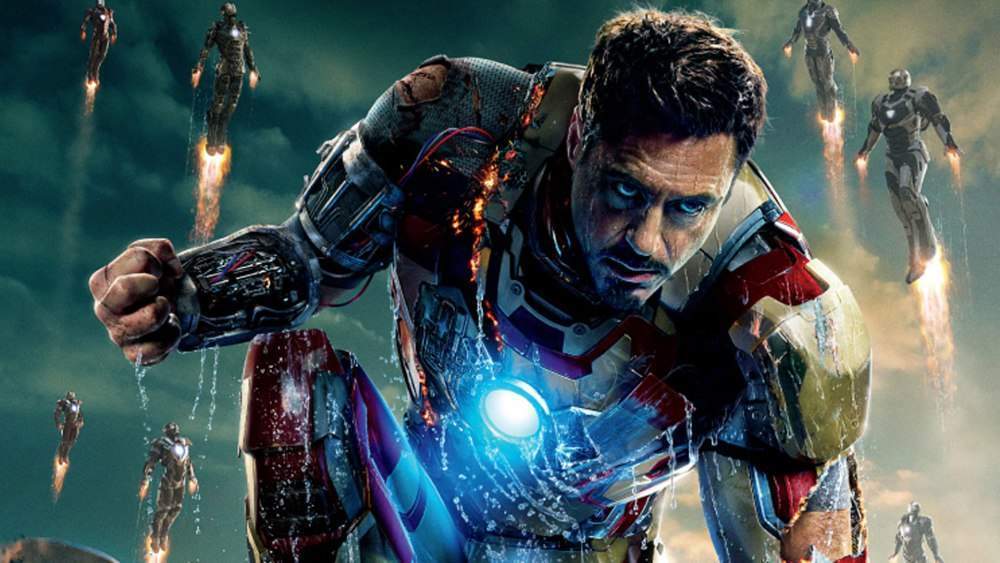 How much has Robert Downey Jr made from Marvel? He's been in more Marvel films than any other actor (aside from comic book writer Stan Lee's cameos).
For those who paid attention to the posters and credits in Avengers: Infinity War, it should come as no surprise to hear that Robert Downey Jr is the highest paid actor in the Marvel Cinematic Universe (MCU).
The 53-year-old helped launch the 19 film universe back in 2008 with Iron Man. Since then, he's been credited first and foremost on almost every film he's appeared in.
Currently, Robert Downey Jr is one of the highest paid actors in Hollywood. But exactly how much has Marvel paid him over the years?
How much has Robert Downey Jr made from Marvel?
At the time of writing, Downey Jr has appeared in eight films in the MCU. He also appeared in a post-credits sequence for one additional film.
The films Downey Jr has featured in are, in order, Iron Man, Iron Man 2, The Avengers, Iron Man 3, Avengers: Age Of Ultron, Captain America: Civil War, Spider-Man: Homecoming, and Avengers: Infinity War. His post-credits cameo was in The Incredible Hulk.
How well do you
really

know your competitors?

Access the most comprehensive Company Profiles on the market, powered by GlobalData. Save hours of research. Gain competitive edge.
Company Profile – free sample
Thank you!
Your download email will arrive shortly
Not ready to buy yet? Download a free sample
We are confident about the unique quality of our Company Profiles. However, we want you to make the most beneficial decision for your business, so we offer a free sample that you can download by submitting the below form
By GlobalData
As it stands, Robert Downey Jr has more than filled his contractual obligations to Marvel and is widely expected to leave the MCU after the Infinity War sequel.
That would make sense for Marvel as, judging by most accounts, keeping the studio's biggest star onboard is getting increasingly costly with each release.
So what has the man behind Iron Man actually made from the Marvel films he's starred in?
Iron Man
There's absolutely no telling how much Robert Downey Jr made from his debut in Iron Man. Across the internet, it is widely speculated that he made around $500,000 for the part.
This might seem a relatively small figure given the subsequent success of the Marvel films, but he was considered to be a risk to cast at the time. Before Iron Man, the actor was mostly known for his scores of drug charges and trips to rehab.
Still, while there's no telling exactly how much Robert Downey Jr made, this amount seems a good guess. It's similar to what most actors would get for a similar role in a major franchise just starting out.
There are also rumours that Downey Jr has made a percentage of the profits from every Marvel film he has appeared in. Various estimates across the internet suggest this as being between 5% and 7%.
However, that seems unlikely according to Money Nation. Its research shows that while such deals are possible, they're rare, and usually actors only make around 0.25% or 0.5% of a film's profit in such deals.
For the first film in the franchise, it estimates if such a deal exists it was probably for 0.25% of the profit.
Therefore, Money Nation's final estimate for Downey Jr's pay was probably around $2 million for Iron Man.
The Incredible Hulk
As this was just a cameo in a post-credits scene, it seems unlikely that Downey Jr received big bucks for this appearance. It was likely included in his pay for Iron Man or Iron Man 2 and was probably filmed at the same time.
Either way, this 30-second scene's impact on Downey Jr's finances is probably negligible.
Iron Man 2
According to the same widely cited yet totally unsourced post on IMDB about Robert Downey Jr's Iron Man earnings, the actor also made $10 million for Iron Man 2.
This amount would probably be about right considering the success of Iron Man and the character's importance to the MCU. Downey Jr would have had a good opportunity to renegotiate his contract, and probably did — $10 million is a reasonably fair guess.
Money Nation also estimates that Downey Jr could have requested a bigger percentage of the film's profits, putting him on a 2.5% share, in addition to his base salary.
This would mean that Downey Jr made $13 million overall.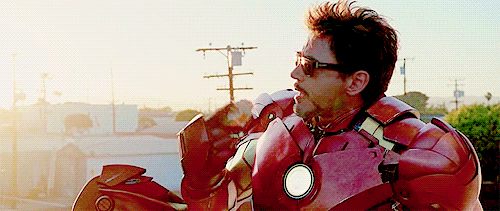 The Avengers onwards
While Downey Jr may have renegotiated a cushy 2.5% of profit plus a base salary of $10 million, it's worth remembering that Marvel's own lawyers will have been working in opposition to him. That's how negotiations work.
As a result, while Downey Jr likely walked away with a good deal for Iron Man 2, he was probably only able to do so after committing to the same pay structure for the rest of the films on his contract.
The standard Marvel contract is six films. So, if Marvel managed to convince Downey Jr to sign a new six film contract when he renegotiated his pay for Iron Man 2, this would cover most of the subsequent Marvel films he has appeared in.
Presumably, the six films on his new contract would be Iron Man 2, The Avengers, Iron Man 3, Avengers: Age Of Ultron, Avengers: Infinity War, and the untitled sequel to Avengers: Infinity War.
As a result, here's how much Verdict estimates he has made:
The Avengers:
$10 million + $29 million in film profit = $39 million
Iron Man 3: 
$10 million + $22 million in film profit = $32 million
Avengers: Age Of Ultron:
$10 million + $25 million in film profit = $35 million
The reason why Downey's pay from his films' profits goes down over time is because Marvel's film budgets have been steadily creeping up.
Sure, the films have made more money, but Marvel has also spent more on making and promoting them.
Captain America: Civil War
It was noteworthy that Robert Downey Jr's participation in the third Captain America film was revealed at a reasonably late stage.
This suggests that it wasn't something Marvel could count on in the first place. It seems unlikely that Civil War was included in Downey Jr's six-film contract.
As a result, the Iron Man star probably had some room for negotiation to star in this film. That's certainly the case according to Variety, which reported at the time:
Originally, Marvel wanted to hire Downey for a small role, which would have required just three weeks of work. But Downey wanted Stark to have a more substantial role in the film's plot, which would give him more screen time and naturally a bigger payday.

This angered Marvel Entertainment chief Ike Perlmutter, who ordered the screenwriters to write Iron Man out of the script entirely, sources said.
According to sources who spoke to Variety, it was Kevin Feige, the MCU overlord, who resurrected the deal. He convinced Perlmutter that including Downey Jr's character in Civil War would be good business for upcoming films.
As a result, Variety reported that Downey Jr received $40 million plus so-called backend participation for his role in Civil War. Presumably, this backend participation means his 2.5% Verdict estimated.
In addition, rumours suggest the star received an additional payment because Civil War was more successful than Captain America: The Winter Soldier. Therefore, the financial estimate for Civil War's impact on Downey Jr's bank balance is:
$40 million + $18.75 million in film profit + $5 million for beating Winter Soldier = $63.75 million
Spider-Man: Homecoming
Another opportunity for financial negotiation came Robert Downey Jr's way with Spider-Man: Homecoming.
The film itself probably came as something of a surprise to Marvel. Certainly, the studio didn't plan it very far in advance. In fact, it wasn't until February 2015 that Marvel reached a deal with Sony for the character rights to use Spider-Man.
Presumably, this means that it wasn't one of the films on Downey Jr's contract.
Still, there's reason to believe that Downey Jr may have overreached himself in negotiations. His role in Spider-Man clocks in at around eight minutes of the film's total run-time.
One might reasonably assume this was because Downey Jr's fee was simply too much for Marvel to bear.
As a result, The Hollywood Reporter claims Downey Jr probably made about $15 million from this film. That may be a major come down from his Civil War pay cheque, but it still means Downey Jr made about $1.3 million for every minute he appeared in Spider-Man: Homecoming. Not half bad.
How much will Robert Downey Jr make from the Avengers: Infinity War and its sequel?
As these films are probably part of Downey Jr's original contract, he's almost certainly back on his $10 million plus 2.5% of profits rate.
Unfortunately, as Infinity War just came out and final profits have yet to be calculated, Robert Downey Jr is probably having to make do with his first $10 million pay cheque for the time being.
What will Marvel make from Infinity War?
Previously, Verdict estimated Infinity War's total box office haul at around $1 billion in its first ten days. That'd be slightly slower than Star Wars: The Force Awakens but slightly faster than Jurassic World.
This could mean its final total will be somewhere in between, at around $1.87 billion.
Normally the cut between cinemas and distributors is 50%. Disney tried to take a higher cut for Star Wars: The Last Jedi, which resulted in a public backlash from cinemas.
The fact we haven't seen such a backlash this time suggests that Disney hasn't tried this trick again. Therefore, Disney is looking at a gross of $935 million.
No-one really knows the film's total budget yet, with estimates putting it at around $350 million. Then there's the marketing spend.
The general rule of thumb is that studios spend around half a film's production budget on marketing. So, if the rumours about Infinity War's budget are correct, that'd be $175 million. Altogether that would put Marvel's total spend on Infinity War at $525 million.
So a very rough (and early) estimate of Marvel's final profit on Infinity War would be around $410 million.
Some 2.5% of this is $10.25 million. Therefore, Downey Jr's final estimated pay from Infinity War is:
$10 million + $10.25 million from film profit = $20.25 million.
What will Marvel make from the Infinity War sequel?
We're still a year away from the sequel to Infinity War even coming out, so it's impossible to say.
Much of Infinity War's success has probably been down to the positive reception for the recently released Thor: Ragnarok and Black Panther. Likewise, the reception of Ant-Man And The Wasp and Captain Marvel will probably each have their own impact on Infinity War's sequel.
It's reasonable to estimate that Infinity War's sequel will make around the same amount as its predecessor. Aside from the fans who'll see it regardless, there will no doubt be some who felt let down by Infinity War and don't come back for the sequel.
Equally, as the Infinity War sequel marks the end of the current plans for the Marvel Cinematic Universe, there'll be those who come out especially to see it off in style.
So, a rough estimate is exactly the same as the first Infinity War. They were all one production, filmed back to back, so the budgets are all probably the same.
That means Robert Downey Jr will probably get a very similar pay cheque of $20.25 million.
How much will Robert Downey Jr make from Marvel?
So, to return to our original question. As it stands Robert Downey Jr has made around $200 million from Marvel, according to our estimates.
By the time he gets his total earnings from Infinity War and its sequel that figure will be around $240.5 million.
Still, it's worth remembering that all this is based on estimates and hearsay. The only person who could give any definitive answer about Robert Downey Jr's pay is his accountant, and they're hardly going to tell the world.
Ultimately, we could have hit the nail on the head or be off by hundreds of millions of dollars. There's just no way to know for sure, we can only speculate.