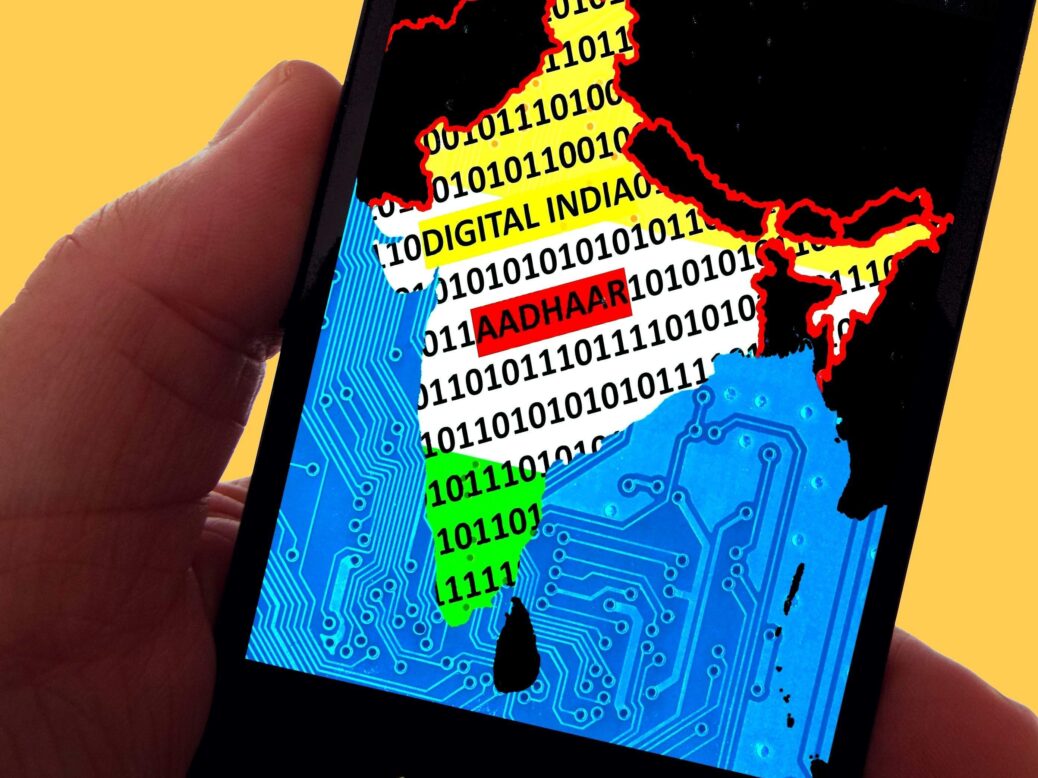 The Indian Supreme Court has today set the date for a final hearing on petitions challenging the validity of the Aadhaar scheme.
The hearing date is set for 17 January 2018, where the justices will review the 28 separate petitions.
According to The Hindu, Justice Chandrachud said the issue of Aadhaar's validity is of "considerable importance." He said it requires resolution and clarity in order to benefit Indian citizens and the government.
What began as an anti-money laundering scheme by Modi has since snowballed into a debate about Indian citizens' right to privacy.
What is the Aadhaar scheme?
The Aadhaar scheme, which means foundation, was introduced in 2016 to become "the largest and most sophisticated ID database in the world."
It is a 12-unique identification number issued by the central government. It isn't supposed to replace other ID documents such as passports, but become a document that banks and financial institutions can use to verify an identity.
Initially created to crack down on benefit fraud as part of prime minister Modi's wider anti-money laundering campaigns, Aadhaar has been criticised for its emphasis on biometric data, such as fingerprint and iris scans.
What are the petitions about?
The 28 petitions argue that Aadhaar is unconstitutional. They say that Aadhaar is a stark violation of a citizen's right to privacy. In addition, due to the amount of data that is collected as part of Aadhaar, critics of the scheme are concerned about India's lack of data protection regimes in case the data is stolen.
However, Aadhaar has already been made compulsory in many cases. For instance, farmers who want to apply for crop insurance benefit or workers in particular industries that need housing subsidies must register for the scheme.
In addition, in a separate ruling, the court has extended the deadline for Indian citizens to link their Aadhaar cards with their bank account
Discussing the Aadhaar pan Supreme Court ruling, Chief justice Misra said:
"Those who already have Aadhaar cannot go on [to open a new bank account] without Aadhaar. If they had Aadhaar, they will have to furnish it to the bank."
This demonstrates the extent of the Aadhaar problem. If people need an Aadhaar card and they need it for bank accounts, there is nothing voluntary about the scheme. Therefore, there needs to be clarification about its constitutional nature.
Modi versus corruption
The Aadhaar scheme comes into president Modi's wider plans to crack down on corruption in India.
This began with the demonetisation policy introduced just over a year ago. Overnight, two of the country's largest Rupee banknotes were no longer legal tender. The INR500 and INR1,000 notes made up 86 percent of the cash in circulation.
Demonetisation was instigated in order to prevent black cash in the country.
Following demonetisation, there was an increase in shell companies depositing cash in banks, as a way to hide who owned the wealth. In August, Indian authorities ordered nearly 200,000 shell firms to shut down.
A government source told Reuters:
"We are very much at war against black money. The impact of this (crackdown) will be huge on shell companies."