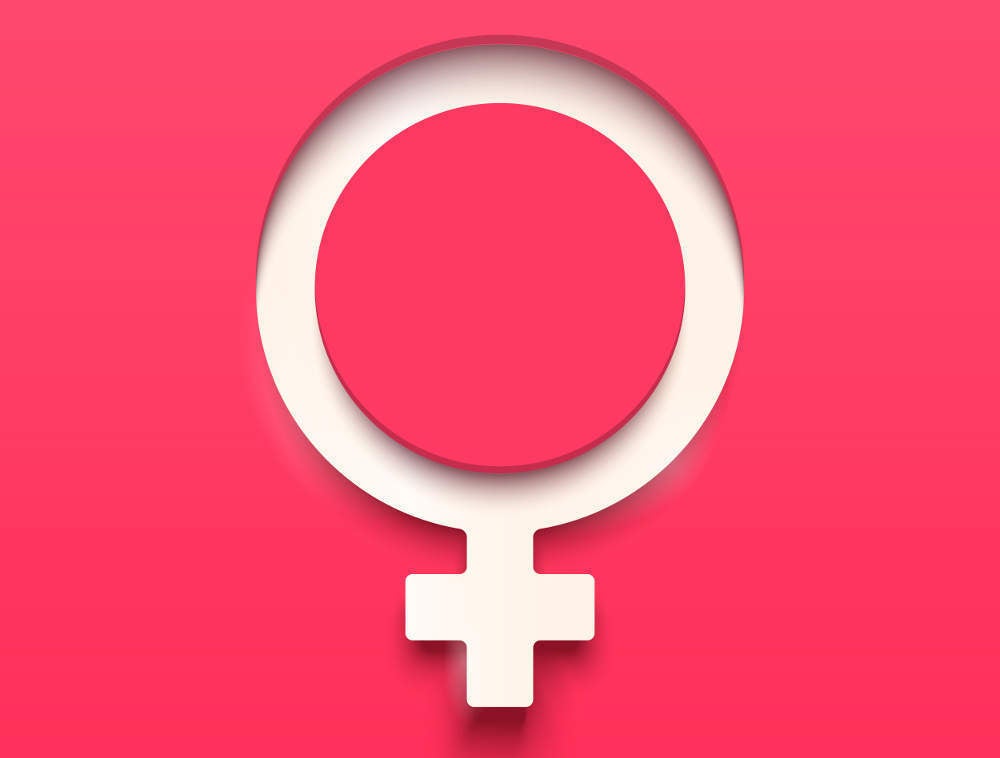 Big brands around the world have jumped on the bandwagon to champion International Women's Day at a time when the #MeToo and Time's Up movements are driving awareness of issues women are facing.
Here are five things companies around the world are doing in the name of International Women's Day.
France: Newspaper charges men 50 cents more
Left-wing French daily newspaper Liberation raised its price by 50 cents for male customers, designed to highlight the country's gender pay gap.
The 25% price jump is intended to bridge the pay gap between men and women, sending proceeds to France's newly launched non-governmental Equality Observatory, which is promoting equality and diversity in the film industry.
Read more: France gives companies three years to close gender pay gaps or face fines
In a front-page editorial, the paper said that French women earn on average 25.7% less than men, despite gender pay discrimination being illegal under French law.
It wrote:
To highlight this injustice Liberation has decided to apply the same difference to its sale price for a day, meaning 50 cents more for men.
Germany: Drugstore gets a name-change
Drugstore giant Rossmann changed has its name to Rossfrau for one day.
Germany's second largest drugstore chain, announced the initiative in February as part of a 10-day campaign to "Let the Woman Out!".
The Rossmann said in a press release:
Through this campaign, Rossmann itself demonstrates the courage to be feminine.
The store's largest branch in Hanover also got a female makeover, hanging a new sign reading Rossfrau over the old one, and swapping their iconic Rossmann centaur's male torso for a female one.
US: McDonald's upends its iconic golden arches into big yellow W
US fast-food giant McDonald's has flipped its iconic golden arches into a giant W for 'women' to celebrate "the extraordinary accomplishments of women everywhere", according to McDonald's chief diversity officer Wendy Lewis.
One of its outlets in California used a crane to turn their icon upside-down, while 100 other branches played along by dressing staff with special hats and shirts.
https://www.instagram.com/p/BgCJiGXnfYL/?utm_source=ig_embed&utm_campaign=embed_ufi_test
UK: Book store celebrates women past present and future
UK publishers Penguin Books has teamed up with Waterstones to set up a pop-up book store only stocking books by female authors.
The Like A Woman shop in the trendy east end of Shoreditch celebrates 100 years of female suffrage under the 100 books for 100 years campaign.
Zainab Juma, creative manager at Penguin Random House, said:
We're creating a space where readers can look to incredible writers, activists and pioneers for the inspiration to go forward and make change like a woman.
The shop will be open to both sexes from 5 March until 9 March at 1-3 Rivington Street, London.
Finland: The Women Only island
An island retreat has opened exclusively for women, off the coast of Finland, allowing them to "escape a "male dominated world", according to its owner.
Now known as SuperShe, the luxury private isle will handpick guests who fit in with its alcohol-free, good vibes ethos.,
"My philosophy is if you surround yourself with amazing women — and if you can bring together amazing women globally — then you're going to be the average of that group," the former consulting executive Kristina Roth told CNN Travel.
The Baltic Sea resort is a rocky archipelago with 8.4 hectares of evergreen trees surrounded by calm blue waters and will be accepting guests from June 2018.
Four cabins can house ten people, who will then practise yoga, have meditation spa treatments, and bonding opportunities.
Roth said:
The number one, number one thing that's important for me is that you have an amazing personality — like upbeat, cool personality — because you're on [an] island.

That's what's going to make it fun and exciting for everyone.