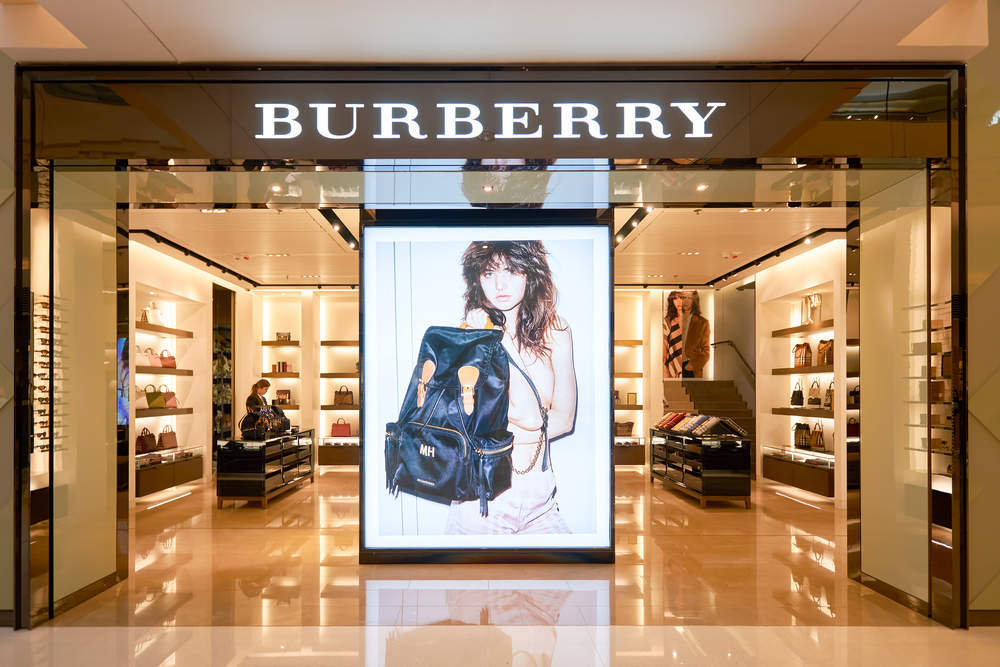 The luxury retailer Burberry saw its shares fall as much as 14 percent this morning, after chief executive Marco Gobbetti announced his plans to revamp the business.
Burberry, the maker of £1,400 trenchcoats, will close some stores and establish itself "firmly in luxury" by withdrawing from outlets that are not sufficiently upmarket.
Gobbetti said in a statement:
Now is the right time for Burberry to implement the next phase of its transformation. By re-energising our product and customer experience to establish our position firmly in luxury, we will play in the most rewarding, enduring segment of the market.

We have the foundations to build on and the team to execute our plans. This will enable us to drive sustainable growth and higher margins over time, whilst continuing to deliver attractive returns to shareholders.
Charlotte Pearce, a retail analyst at research firm GlobalData told Verdict that Gobbetti's restructuring push is a reason for investors to be optimistic about the company's future.
British consumers continue to spend more cautiously and the tourism benefit will start to annualise out H2 2017, so Gobbetti's commitment to re-energising product, stores and service, and digital innovation is essential to stimulate future growth in the UK. Its revised strategy to reposition the brand and rationalise third party vendors is key to justifying Burberry's luxury prices and will help to improve sales, particularly in the US where department stores are failing to attract shoppers.
The restructuring plans coincide with the British brand's half-year results, which fell short of analyst expectations.
Like-for-like sales were up four percent and operating profit increased by 24 percent to £127m.
However, in the 2019 and 2020 fiscal years, both revenue and the operating margin will be flat, Burberry said.
Meanwhile, restructuring costs of £15m are expected in 2018, the FTSE 100 company added.
"Clearly some of the activities related [the strategy change] will have caused an issue" for 2019-20, Burberry's chief financial officer Julie Brown admitted on Thursday, while insisting that the company's first-half results are "very strong".
By 2020, Gobbetti plans to save £120m a year, but he still wants to invest in the "in-store experience".
Capital expenditure could be as high as £160m in 2019, increasing to £210m a year over the "medium term", the Financial Times reported.
"Burberry's premium valuation already discounts an overly optimistic view on brand turnaround potential, of which visibility is still limited," Bank of America Merrill Lynch analysts said in a note.
Burberry's chief creative officer Christopher Bailey, who has been with the brand for 17 years, will leave the company at the end of next year.