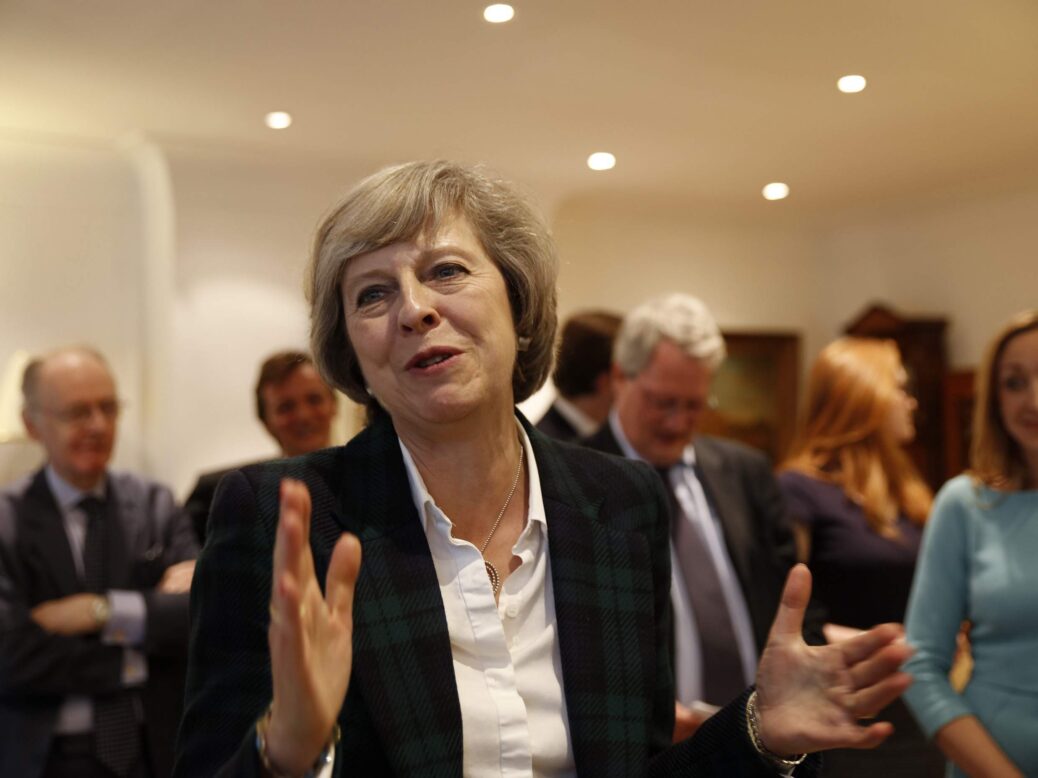 The UK's prime minister Theresa May has announced a snap general election will take place on 8 June 2017.
Speaking outside Downing Street this morning, she said this is the way to guarantee stability and certainty during the Brexit negotiations which will see the country leave the European Union by March 2019.
Original story
Whilst most of the UK is still recovering from the bank holiday weekend, Downing Street has set the election rumour mill alight.
The UK prime minister Theresa May will make a statement in Downing Street at 11.15 today, as announced by the BBC's political editor Laura Kuenssberg.
PM making a statement in Downing Street at 1115 – only normally used for most serious moments

— Laura Kuenssberg (@bbclaurak) April 18, 2017
It is thought that May could be announcing a snap UK election, something that has been rumoured for a while but consistently ruled out by her team.
Back in March, it was thought that the prime minister would announce a general election on the same day she triggered Article 50, as a way to gain legitimacy from the population for the Brexit decision presumably, however, this was strenuously denied and didn't happen.
In the past May has ruled out a snap election, saying it would bring additional uncertainty to the UK at a time when continuity is needed.
As well, it might be tricky to pull off an election at the moment. Under the Coalition government, the fixed-term parliaments act was introduced in 2011 which ensured that parliamentary elections must be held every five years. A general election can only be called in the case of a vote of no confidence against the current government, or if two-thirds majority of the Commons agree to it.
Aside from election rumours, it is thought May will make a statement on either the recent action in Syria or the international crisis concerning North Korea.
.@theresa_may making statement in Downing St at 11.15. Syria? NK? Or just poss that thing I always thought she would do, ie election? Flip!

— Robert Peston (@Peston) April 18, 2017
The US has threatened military action after North Korea's latest nuclear tests, with China calling on the two states to find a peaceful solution to the rising tensions.
The US's vice president Mike Pence is currently visiting Japan and has reassured the country's prime minister Shinzo Abe that Washington is committed to reigning in North Korea's nuclear and missile ambitions.
The pound has dropped significantly this morning since Downing Street revealed there would be an announcement.
Pound pic.twitter.com/A7AU4FG7Gr

— Joe Weisenthal (@TheStalwart) April 18, 2017