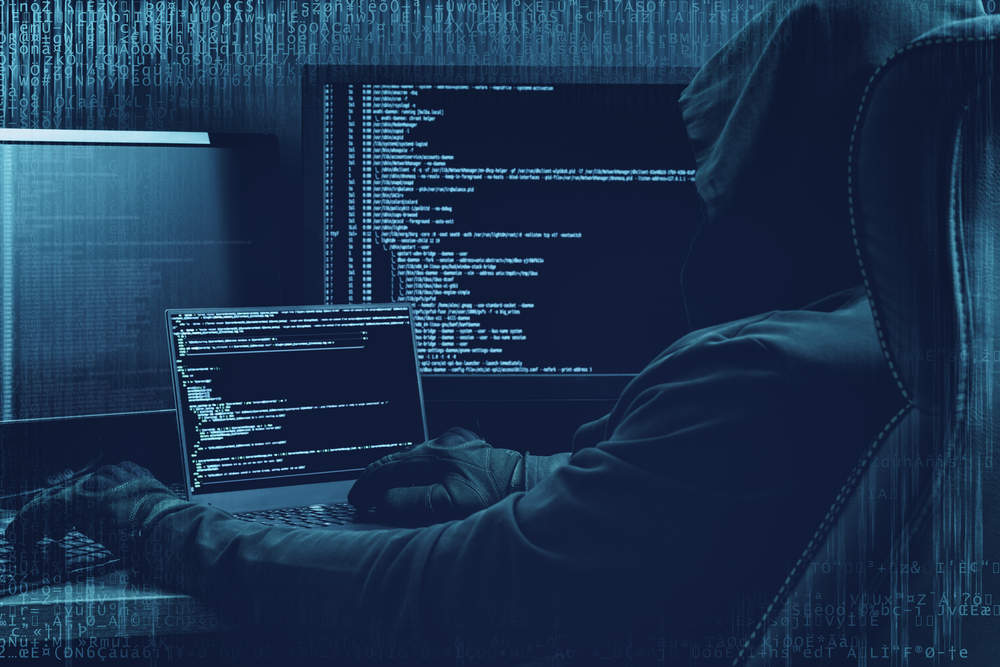 Unless you've been under a rock for the past week, you'll probably have seen the story of Chloe Ayling.
The 20-year-old British model claims that she was lured to a photo shoot in Milan where she was kidnapped. The plan, she says, was to sell her as a sex slave on the so-called dark web by a group calling itself Black Death.
You might find yourself utterly baffled by some of the terms and ideas expressed in reports on the story.
So who are Black Death and what is this dark web?
What is the dark web?
In short, the dark web is an area of the internet that you can't access through standard search engines.
The term is often used interchangeably with deep web though the two terms do not mean the same thing. The deep web is any website whose contents can't be accessed through standard search engines by nature.
This might include personal online banking accounts, email accounts, sites with paywalls, and other innocuous content. By contrast, the dark web is a section of the deep web which has been made inaccessible for privacy reasons.
The dark web is strongly associated with illicit activity including terrorism, cyber-crime, drug-dealing, child-pornography, and murder.
However, this depiction doesn't necessarily give the full picture. Social media sites such as Facebook have dark web applications too.
Many dark web users claim to do so for privacy rather than illicit activity. A layered encryption system means websites cannot track IP addresses or geo-locations. This allows dark web users to talk, blog, and share files anonymously.
Roger Dingledine, one of three foundsers of Tor (The Onion Router), essentially a browser for accessing the dark web and the most popular one at that, claims the dark web has been mischaracterised.
In a recent speech at Def Con, a hacking convention in Las Vegas, he denied that crime was an issue. According to Dingledine, 97 percent of Tor users use the service for normal internet-based things, just with added privacy.
However, a 2014 by researcher Dr. Gareth Owen found otherwise. He found that on TOR, 75 percent of traffic went to sites sharing images of abuse.
However, Dingledine called into question the results of the study, arguing that much of this traffic might be from law-enforcement officers looking to catch other users or take down content.
Daniel Moore and Thomas Rid, both of King's College London, wrote in their essay and research project, Cryptopolitik and the Darknet, "the results suggest that the most common uses for websites on Tor hidden services are criminal, including drugs, illicit finances and pornography involving violence, children and animals."
Most infamous on the dark web is the darknet market. These are the locations of black market content on the internet.
There are all kinds of rumours about what can be bought on dark net markets but the general consensus is that they're mostly used for selling drugs, video-games, and people's personal account data.
However, further rumours have suggested that child pornography, illegal weapons, and even people could be sold on darknet markets. A Reddit thread was set up asking users what the most disturbing things they saw on darknet markets were.
Some users reported seeing sights including human bodies or organs for sale, though these claims are unsubstantiated.
It's unknown if human trafficking does take place on the dark web.
However, one might reasonably assume that taking a deep dive into the full depths of the world wide web would be likely to uncover some unsavory stuff if one was prepared to search for it.
Who are the Black Death group?
Chloe Ayling claims that she was kidnapped by a man named Lukasz Pawel Herba.
He reportedly lured her to Milan, drugged her, put her in a suitcase in his car boot and drove her to a remote location. She claims she was held there for six days while members of Herba's group tried to auction her off on a darknet market.
A leaflet purportedly showing Ayling's body post-kidnapping up for sale has been leaked to newspapers bearing the name Black Death.
The group's name has come up before in connection with human trafficking.
A report for Vice's Motherboard suggests their history dates back to 2010.
However, speaking to National Crime Agency's UK Human Trafficking Centre (UKHTC), Vice cast aspersions on the group's authenticity.
The leaflet leaked to newspapers is said to show Ayling's measurements along with a picture of her with a sign marked $300,000 on her stomach.
The leaflet also promises that Black Death tests potential trafficking victims to assess whether or not they have sexually transmitted diseases, are virgins, or have children.
As a mother, Ayling alleges that she was freed as a result of telling her captor about the latter. On the leaflet, the gang writes:
If you wish, we can kidnap a specific target for your needs. That service will be rather expensive, especially for targets outside Europe.
According to the Telegraph, the group were investigated by Europol back in 2016 after they claimed to be auctioning a 15-year-old kidnapped British girl.
It is unknown if the auction went ahead.
While the group is infamous in certain sections of the internet, what isn't clear is who they are, whether they are as proficient as they claim to be, or whether the organisation even exists.
How big is this issue?
The scale of human trafficking is hard to quantify but according to data from the National Crime Agency, the problem is enormous.
It's said "every large town and city in the country" in the UK will have been affected by human trafficking at some stage.
It's said there are currently more than 300 police operations going on to tackle the issue.
The NCA says children as young as 12 are being sold as slaves and sexually exploited by families in the UK.
In May and June, 111 arrests were made in connection with human trafficking in the UK. Linked operations abroad made 40 more arrests in Europe.
Will Kerr, NCA director of vulnerabilities said:
The more that we look for modern slavery, the more we find evidence of the widespread abuse of the vulnerable. The growing body of evidence we are collecting points to the scale being far larger than anyone previously thought. This should not be acceptable in any way, shape or form.
Essentially, the dark web is a murky world and thanks to the anonymity it offers, it might be almost impossible to track down Black Death.
Are the gang real or a hoax? And is, by extension, Chloe's story reality or a pack of lies? Until we hear more from security services, it's impossible to say.