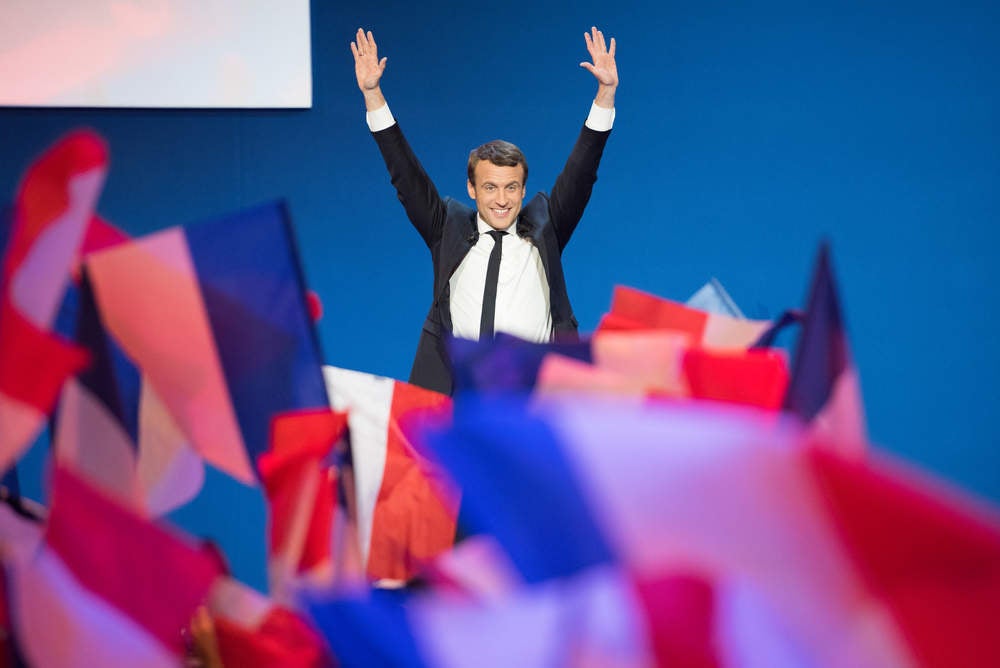 French President Emmanuel Macron is outlining his vision for the future of the European Union this morning. He gave a 20 minute speech before a discussion with MEPs in Strasbourg.
Macron opened by talking about the divisions in Europe, warning of a "European civil war", and calling for closer EU integration.
He said:
We have a context of division and doubt in Europe. Brexit continues. But there is doubt in a number of European countries. There seems to be a European civil war. There is a fascination with the illiberal, that is growing all the time. Europe has an ever-greater responsibility.
This is coupled with the risks he sees from growing nationalism and authoritarianism in Europe.
Macron said:
We have got to listen to the anger of the people of Europe. They don't need lectures.

And those that stroke this, this cul-de-sac of nationalism that tore us apart in the past, we must act differently.

We must go back to the origins of democracy. Today we cannot act as we did yesterday.
In the face of these problems, Macron called for a new "European sovereignty", saying that robust democracy was the best chance of a bright European future, and calling on EU countries to defend values of liberty, equality and diversity.
He said:
Indeed, in these difficult times, the European democracy is our best chance. The worst possible mistake would be to give up on our model and our identity.

Faced with authoritarianism, the answer is not democratic authoritarianism but the authority of democracy.
He added:
We need to build this EU-wide sovereignty to protect our citizens in international and external defense and security.
Macron also stated that France was prepared to increase its financial contributions to the eurozone so long as they were used more efficiently, and called for an "urgent road map" for reform.
In the rest of his emotionally-charged address, Macron called for debate on migration, the creation of a European program to "directly financially support local communities that welcome and integrate refugees", and reform for the banking system.
Macron's speech was followed by statements by MEPs. He is due to dine with them later today. Nigel Farage, the British former leader of UKIP and arch-Brexiteer, told The Telegraph: "I plan on ruining his lunch".
Providing he makes it through the meal, Macron will then host a town hall meeting this afternoon, the first of the many he has suggested take place in all EU countries on issues facing Europe. Then, on Thursday, he is due in Berlin for talks with the German Chancellor Angela Merkel.
A committed Europhile, Macron has long sort to remake the eurozone in his image. He outlined his vision for the bloc at a speech at Sorbonne university in Paris last September.
Then, he called for greater unity in working towards the European ideal; repaired security against terrorism; France and Germany to lead in reforms (and proposed that the European Commission should be limited to 15 members, rather than 28); and a range of initiatives including a European Intelligence agency, a carbon tax, a European agency for disruptive innovation, and the creation of "real European universities".
"I don't have red lines," he said. "I only have horizons."
Now, six months later, much of Macron's grand vision has been stagnating behind red tape, if not red lines. Remaking the Eurozone was harder than he had imagined and the optimism he portrayed as Europe's centrist poster-boy has not yet
He is restarting his euro-positive charm offensive ahead of next year's elections to the European parliament (to be held in May 2019, the first since Britain leaves the bloc).
Macron has previously pushed for a pan-European party, modelled on his own La République en Marche. Although this plan has been shelved, he is still trying to drive sweeping reform across the EU.