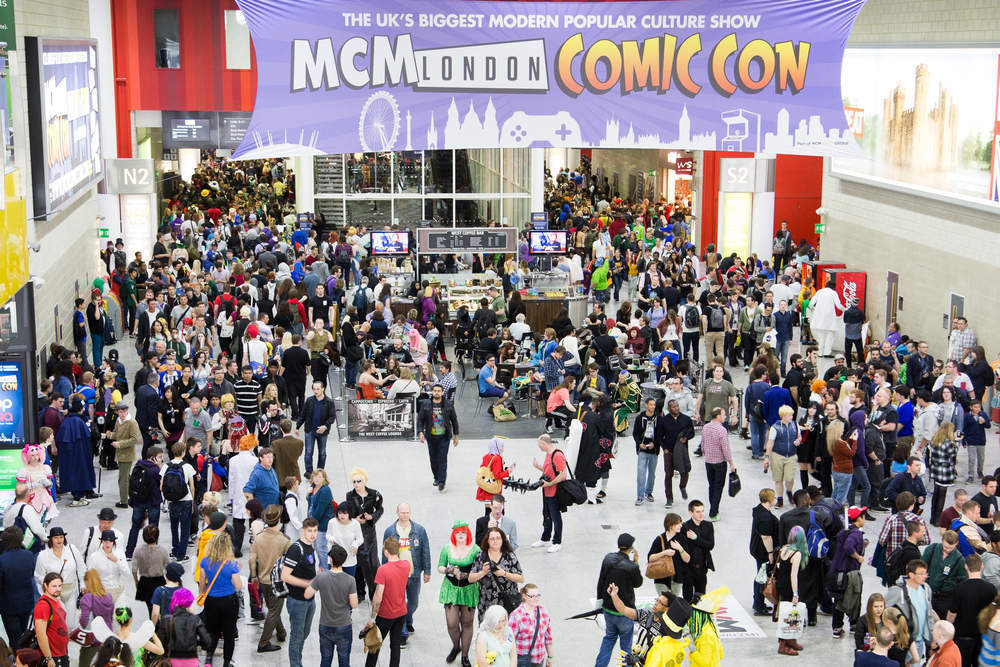 Comic books and video games will come to life once again this weekend, as thousands of fans descend on London for MCM London Comic Con 2017.
Last year's event attracted a record crowd of 133,000. The event's organisers are anticipating an even bigger turnout this year, as the rise of Marvel movies and video gaming attracts even more people to the Comic Con crowd.
Despite starting out as a comic book convention, Comic Con is now so much more than that. Its offerings include video games, collectibles and interviews and meet-and-greets with some of the world's biggest film and TV stars.
However, the real stars of the show will be the thousands of fans that turn up dressed in incredible (and usually very expensive) costumes.
Deadpools, Links and Stormtroopers will undoubtedly fill London's ExCeL exhibition centre once again this year.
If you're interested in attending, London Comic Con 2017 will kick off this Friday, 27 October and run until Sunday, 29 October. ExCeL will open its doors from 10am-7pm London time on Friday, 9am-6pm on Saturday and 9:30am-5pm on Sunday.
What to see at MCM London Comic Con 2017
If you're crazy for comics, mad for Marvel or giddy for gaming, London Comic Con 2017 is an unmissable event.
With plenty to offer on all three days, here are some of the attractions that London Comic Con 2017 has to offer:
Grab a snap with a famous face
Cosplay offers you an opportunity to meet your idols. Each year sees a selection of famous faces turn up at the ExCeL that welcome opportunities to meet their fans, grab an autograph and take pictures.
Previous years have welcomed the likes of Adventure Time's Finn the Human (Jeremy Shada) and former Doctor Who Peter Davison.
There is a small catch. I'm sure you've probably already guessed what it is… These experiences come with a cost. Depending on who it is that you're meeting, these charges range from entirely reasonable to extortionate.
For example, this year will present the chance to catch up with stars from the Marvel Cinematic Universe. Falcon, aka Anthony Mackie, will be in attendance on Saturday, charging £45 for an autograph and £72 for a photo. Likewise, Captain America character Peggy Carter (Hayley Atwell) will also be present over the weekend.
Other notable special guests include Harry Potter and Star Wars star Warwick Davis and Game of Throne's deceased Grand Maester Pycelle (Julian Glover).
London Comic Con 2017 will also welcome the actors behind iconic Star Wars characters such as C-P30, BB8 and Kryten, the guy with the square head from 90s classic Red Dwarf.
A full list of special guests and the prices that they charge is available on the Comic Con website.
Try out an unreleased game
While the exclusives and reveals are generally saved for major gaming events such as E3 and Gamescom, Comic Con does offer up its fair share of new titles for gamers to enjoy ahead of release.
Previous years have allowed attendees to try out highly-anticipated upcoming titles such as Overwatch and Battleborn. However, this year's offerings aren't quite as exciting.
There are still some great games to try out. The likes of Assassins Creed Origins and Supre Mario Odyssey (both released this Friday) will likely take centre stage. Fire Emblem Warriors, also out this weekend, will also be on display.
However, if you're after new titles, you should head to the Bandai Namco exhibit. The Japanese publishers will be allowing visitors to get hands-on with 2018 releases such as Code Vein, Dragon Ball FighterZ and Naruto to Boruto: Shinobi Striker.
Koei Tecmo will have arguably the best new game with Dynasty Warriors 9.
Marvel at the best of cosplay
Cosplay is a huge part of Comic Con and this year's London event will be no different. Everywhere you look will be full of brightly coloured costumes, wild hairstyles and excessively large weapons.
With many people shelling out thousands of pounds for high quality costumes that transform them into their favourite characters, Comic Con will celebrate their efforts with two Cosplay Masquerades.
These competitions will be held on Saturday and Sunday. From the thousands of fans in attendance, Comic Con's judges will select the best of the best and crown them as this year's cosplay champions.
Entry is now closed. However, that doesn't have to stop you from dressing up. Generally anything goes, but particularly dangerous weapons (think Hayley Quinn baseball bats) aren't permitted, both in the cosplay competition or around the ExCeL.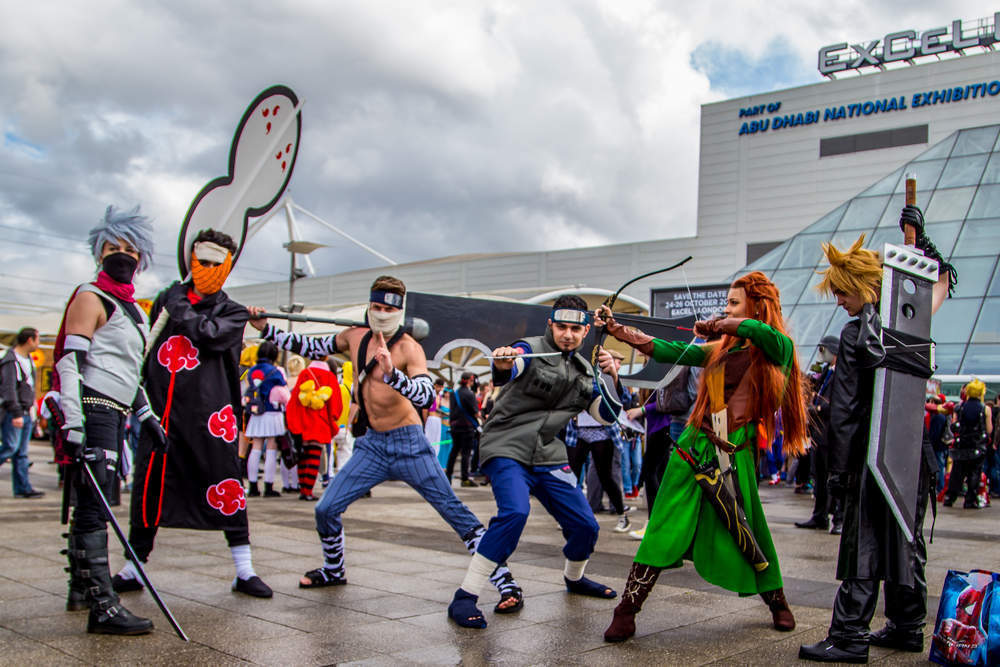 MCM London Comic Con 2017 tickets
You've left it late, but not quite late enough to miss out.
If you were hoping to attend all three days, the £65 weekend tickets have already sold out. If you're willing to shell out, you can buy individual tickets for £25 each. These are priority tickets that will be required if you want to be one of the first ones in. Doors will open to priority ticket holders at 10am sharp on Friday.
Alternatively, you can buy general admission tickets at a reduced cost. For £17, this will grant you entry two hours after priority ticket holders on each day of the convention.
Tickets for Friday, Saturday and Sunday are still available. For more information, click here.