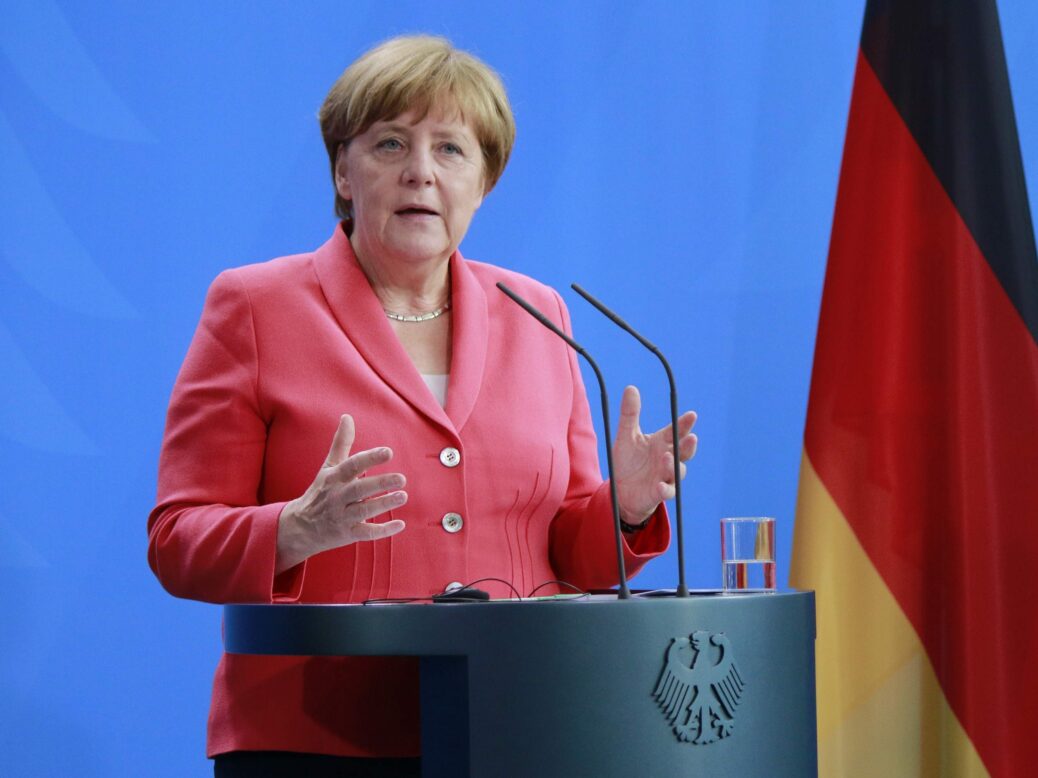 These three things will change the world today.
1. Merkel and Erdogan's meeting may be called off
German chancellor Angela Merkel will meet today with senior ministers over on-going Turkey crisis.
Merkel has demanded that Turkey release German-Turkish journalist Deniz Yucel, amid calls for her government to block a visit by president Erdogan.
Across the country, there are calls for Erdogan's visit, and that of his ministers, to be blocked as long as Yucel remains under arrest.
Merkel has said Germany will do "everything in its power" to secure the release of Yucel.
The journalist was said to be spreading "terrorist propaganda", and detained as part of Erdogan's government's crackdown on media seen to be critical of the country's leader.
He was officially charged over his coverage of the opposition party, Kurdistan Workers' Party, but was also questioned over his reporting of a computer hacking attack on a minister, who is also Erdogan's son-in-law.
Two of Erdogan's ministers were set to appear in Germany as part of rally to encourage Germany's 1.6m Turkish population to vote in an upcoming referendum, which will ultimately give more powers to Erdogan. The rally was blocked by local governments, over issues of space and a double-booking of a town hall.
The German government faced criticism over its decision to allow the campaign appearances before Yucel was arrested, as Austria has announced it will not allow Turkish ministers to campaign on its territory.
Turkey was reportedly furious at the reaction and called a meeting with the German ambassador over the decision.
2. Federal Reserve chair Janet Yellen could signal an interest rate rise 
Federal Reserve chair Janet Yellen will be speaking today in Chicago, amid rumours that the Fed will raise US interest rates.
The market has now priced in a 90 percent chance of a rate rise at the March meeting.
A rise in rates would strengthen the dollar and make the pound weaker in the process.
Markets are currently absorbing President Trump's first speech to Congress which took place earlier this week. His speech, which pledged to ramp up military spending and replacing Obamacare, was interpreted as being positive for the US economy and the dollar.
In addition, New York's federal reserve president William Dudley, a close ally of Yellen, said in an interview that the case for tightening monetary policy has "become a lot more compelling" since the November election.
The Fed has said we could see interest rates rise three times this year, and analysts believe Yellen's speech will address the likelihood of this occurring today.
The Associated Press reported that global shares slipped in Hong Kong and Shanghai today as investors await Yellen's speech.
3. Nintendo Switch finally launches
After much anticipation from gaming fans, Nintendo has launched its new console, the Nintendo Switch.
The tablet-style console can be played on its own as a handheld, when connected to a screen, or in multiplayer mode, and costs £279.99.
Nintendo president, Tatsumi Kimishima, said:
"Nintendo Switch is a brand-new kind of home gaming system that offers a wide variety of play modes. We will introduce the world to new experiences made possible by the unique characteristics of the Nintendo Switch hardware and the Joy-Con."
For the launch Nintendo has partnered with Activison, Electronic Arts, Warner Bros and Sega, amongst others. New games available on the console include Super Mario Odyssey, The Legend of Zelda: Breath of the Wild, and multiplayer game 1-2 Switch.