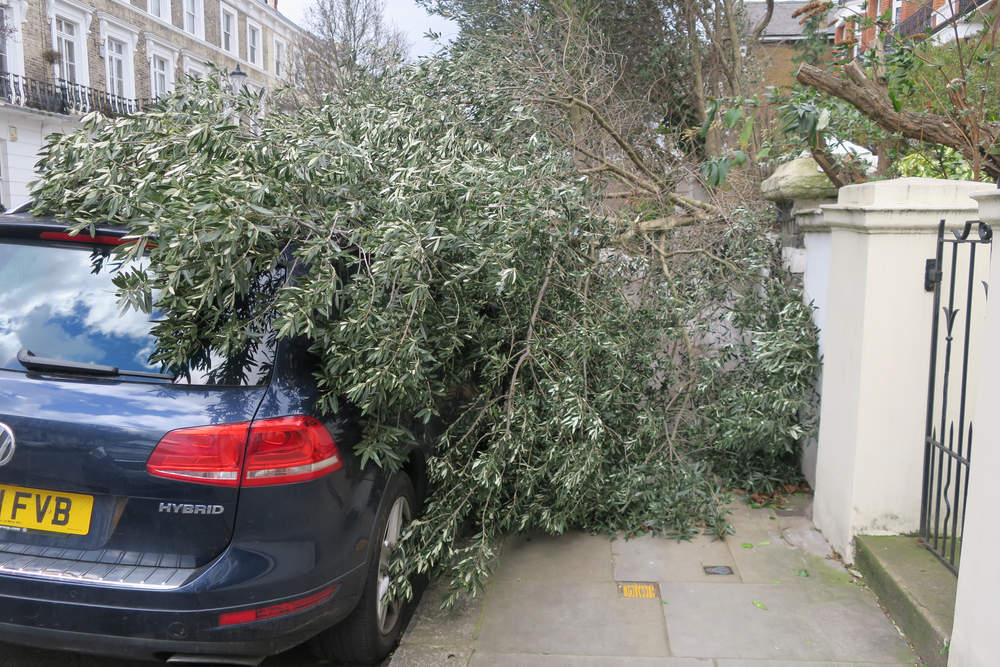 As Hurricane Harvey haunts Houston and Irma makes her way to Florida, the Met Office has released the latest list of freak storm names that could hit the UK and Ireland over the next 12 months.
Last year saw Storm Angus kick off the 2016/17 storm season in November 2016. Barbara, Conor and Doris followed, before Ewan hit in February 2017.
If weather patterns remain the same this year, Aileen, Brian, Caroline, Dylan and Eleanor will be paying the UK a visit between now and September 2018.
However, a similar year to the particularly stormy season of 2015/16 would see Fionn, Georgina, Hector, Iona, James and Karen overturn bins, delay trains and bring yet more rain.
Just for safe measure, Storm Larry, Maeve, Niall, Octavia, Paul, Rebecca, Simon, Tali, Victor and Winifred have been included in 2017/18's list of names.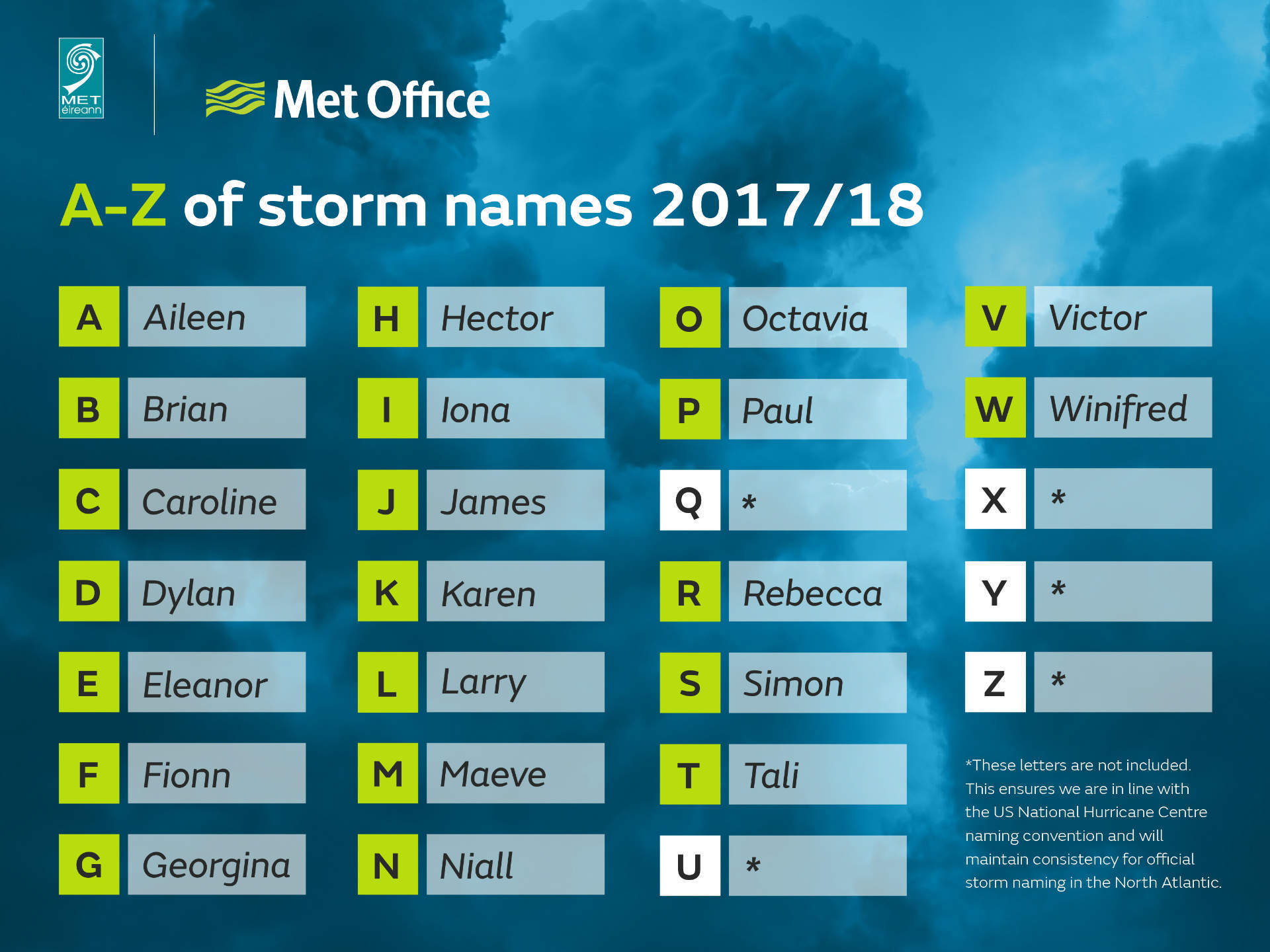 How are storm names chosen?
The UK and Ireland has been officially naming storms since 2015.
These storm names are put forward by the public each year.
A final list of 21 names are then selected by the Met Office (UK) and Met Eireann (Ireland).
There are no criteria for submitting names.
However, the final list must contain one name for each letter of the alphabetic. Likewise, names must alternative between male and female names.
The letters Q, U, X, Y and Z are excluded. These letters aren't used to keep naming conventions consistent with the United States.
While unconfirmed, this is likely due to how difficult it would be to find names for these letters annually. As a result, we are unlikely to ever see Storm Quentin, Zayn and Xavier.
Why do we name the weather?
Not all storms get their own official name. However, those that generate a severe weather warning are named.
These include:
Yellow warnings: Likely to cause disruption to day to day activities, with the potential to worsen.
Amber warnings: Potential to cause delays, road closures, power failures. There is also a minor risk of death and destruction to property.
Red warnings: Likely to cause widespread damage, travel disruption and power outages. There is a high risk to life and property and preparations should be made to ensure your safety.
Accord to Derrick Ryall, the Met Office's head of public weather services, storm names are given to ensure that we take these warnings seriously:
Naming storms has been proved to raise awareness of severe weather in the UK, crucially prompting people to take action to prevent harm to themselves or their property.
However, if you want people to take something seriously, naming it Barney, Larry or Doris probably isn't the way to go.