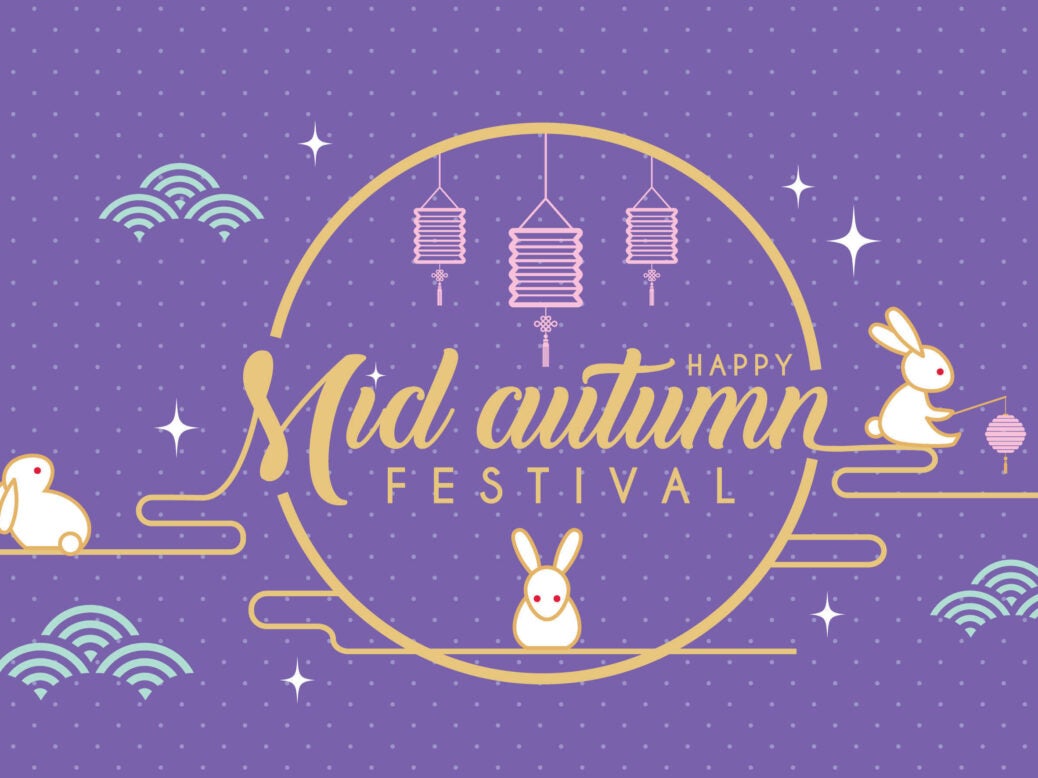 Wednesday, 4 October welcomes the Mid-Autumn Festival 2017, as Asia gears up for one of its biggest public holidays.
Celebrated in China, Taiwan, Hong Kong and Vietnam, the annual Moon Festival sees friends and family come together and bond, pray for the things that they want and give thanks for the things that they've got.
The story behind 中秋 節 英文
The public holiday dates back to China's Shang dynasty, which ruled part of modern day China between 1600 BC and 1046 BC.
The celebration is believed to be linked to the love story of Hou Yi, an archer, and Chang'e, a goddess.
In the story, Hou Yi shoots down nine suns to save the Earth from a fiery end. As thanks, the Queen Mother of the West grants him an elixir of immortality. However, he decides against drinking it in order to stay with his wife, Chang'e.
Chang'e was eventually forced to swallow the elixir in order to stop it falling into the wrong hands.
Taking to the stars, Chang'e settles down on the moon to stay near to Hou Yi.
Owing to this story, people choose to celebrate the Moon Festival each year when the moon is at its brightest and fullest.
How is Mid-Autumn Festival celebrated today?
3,000 years on, the Mid-Autumn Festival is still going strong.
Nowadays, the Mid-Autumn Festival is usually celebrated with the release of Chinese lanterns and fortune-telling games. Food is also a big part of the Moon Festival, particularly the making and sharing of mooncakes, a round pastry filled with various different fillings.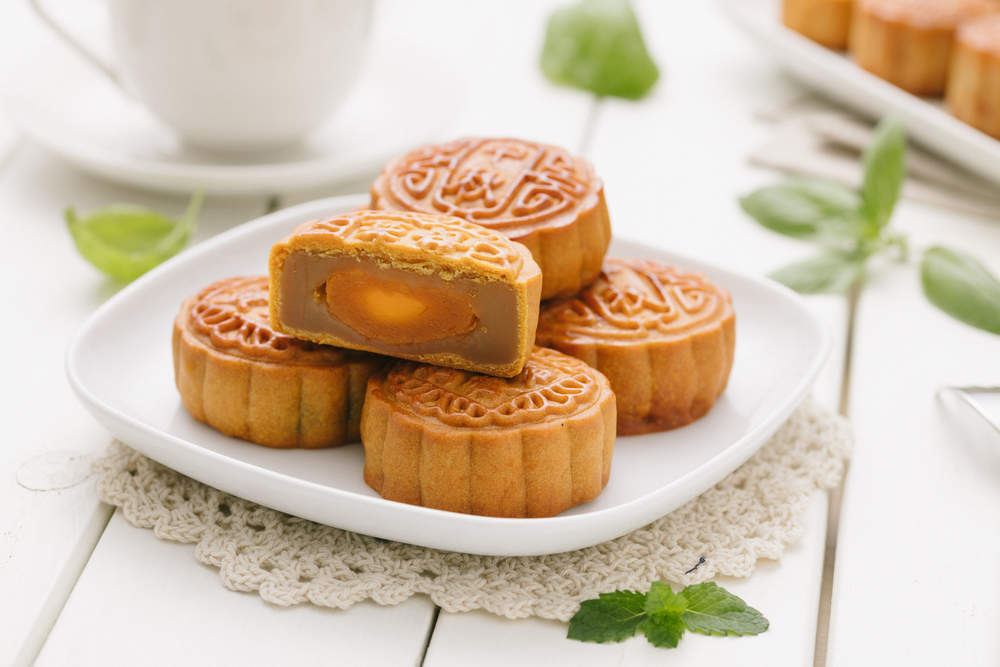 The holiday has since spread outside of China to places such as Cambodia, Japan and Sri Lanka. In fact, Mid-Autumn Festival events are now held around the world.
Of course, nowhere does it quite like China and Vietnam, but if you're unable to celebrate Mid-Autumn Festival 2017 in the East, here are some events elsewhere to check out:
Mid-Autumn Festival 2017 events
London
Mooncake Party – 4 October, 6pm-12am
Cantonese-style bun café Bun House, located in Old Spitalfields Market, will be hosting a mooncake party on Wednesday. Held in their traditional Tea Room at a cost of £12, Bun House will be serving up mooncakes to celebrate the festival.
Mid-Autumn Festival Party – 5 October, 12pm
Held in the New Loon Fung restaurant in Soho, the London Chinese Community Centre will be hosting a traditional Mid-Autumn Festival party. Tickets cost £16 for non-members, with the promise of dim sum, mooncake, karaoke and more.
New York
GSO Chinese Moon Festival – 4 October, 8:30pm
Stony Brook University 's Graduate Student Organization will be hosting a Moon Festival party at the Student Activities Center. Open for free to everyone, celeberate with food, music and games.
TAP-NY Mid-Autumn Festival Soiree – 7 October, 7:30pm-10:30pm
If you want to celebrate the Mid-Autumn Festival 2017 in style, Taiwanese-American community leaders Taiwanese American Professionals will be hosting an event at the Museum of Chinese in America. They aim to teach attendees about the holiday and generally provide a good time.
For $90, you will get access to an open bar, food, games and access to the museum and after-party.
Los Angeles
79th Annual Mid-Autumn Moon Festival – 7 October, 5pm-8 October, 12am
Chinatown Los Angeles will be celebrating with two days of Moon Festival fun. Local bands and Chinese performers will be performing in the neighbourhood over the weekend. There will also be food eating contests and free mooncake samples to fill your belly.
The Chinese Mid-Autumn Festival Music Concert – 7 October, 7pm-10pm
With tickets from $12, Merano Cultural Performances is putting on a night of Chinese music at the Arcadia Performing Arts Center. The organisers have yet to reveal the performers. However, they have promised "acclaimed musicians from China and the US".
Toronto
Mid-Autumn Festival at Toronto Bodhi Meditation Centre – 4 October, 2:30pm-6pm
While there isn't much going on in Toronto, the Bodhi Meditation Centre will be hosting a free Mid-Autumn Festival 2017 celebration. The Buddhist centre has promised singing, dancing and food.
Melbourne
Mid-Autumn Lantern Festival – 6 October-8 October, 10am-10pm
Following the Mooncake Festival held at Queen Victoria Market last weekend, Melbourne will step up their Mid-Autumn Festival 2017 celebrations with a lantern festival, Held this weekend at the Crown Riverwalk, attendees can expect spectacular lanterns, cultural performances and lots of nice food.