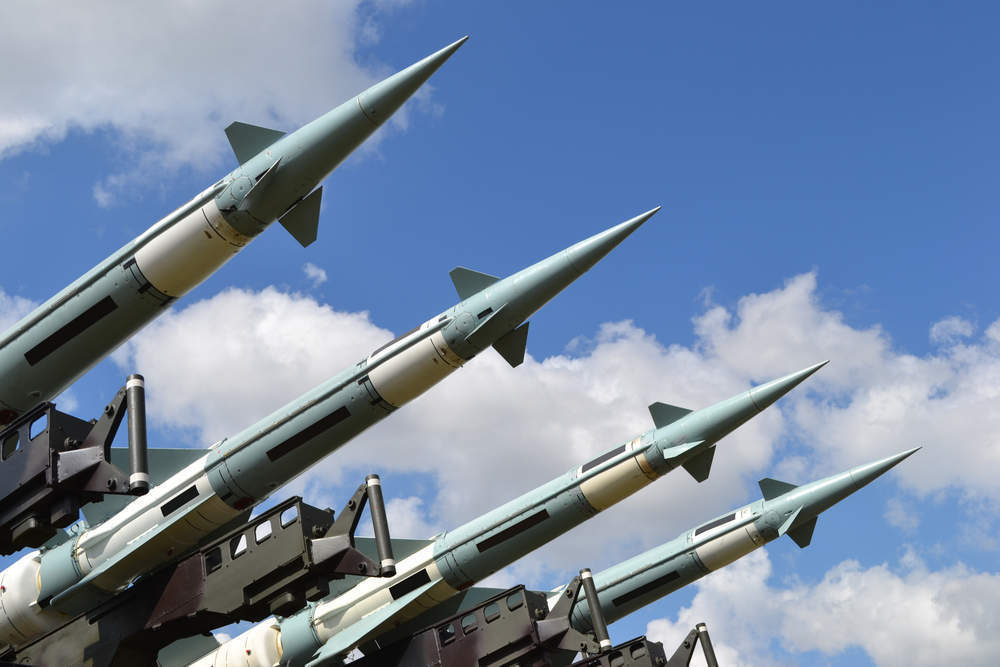 With the Middle East mired in conflict, the global weapons trade is booming, sending sales for 2013-17 up 10% from the previous four years.
The five largest exporters between 2013 and 2017 were the US (34%), Russia (22%), France (6.7%), Germany (5.8%) and China (5.7%), while the five largest importers were India, Saudi Arabia, Egypt, the United Arab Emirates (UAE) and China.
Combined, these five countries received 35% of all arms imports.
Civil wars in Syria and Yemen, which have been raging for six years and three years respectively, have been the driving force behind much of the arms dealing.
Total international trade in arms is now worth about $100 billion per year, according to the Stockholm International Peace Research Institute (Sipri), which compiled the report.
The five largest West European suppliers — France, Germany, the UK, Spain and Italy — together accounted for 23% of global arms transfers in the 2013-17 period.
The US was the top arms exporter in 2013-17 and 2008-12. Its share of total arms exports rose from 30% to 34% between those periods. US exports of major arms grew by 25% between 2008-12 and 2013-17, further widening the gap between the country and all other arms exporters.
Meanwhile, Middle East nations accounted for 49% of US arms exports in 2013-17, followed by countries in Asia and Oceania (33%), Europe (11%), the Americas (4.8%), and Africa (2.2%).
By far the largest recipient of US arms in 2013-17 was Saudi Arabia, accounting for 18% of its arms exports. US arms exports to Saudi Arabia increased by a colossal 448% over 2008-12 and 2013-17.
As part of its efforts to offset China's growing influence in Asia and Oceania, the US has been strengthening its ties with India, according to Sipri. US arms deliveries to India rose by a whopping 557% over the two periods 2008-12 and 2013-17.