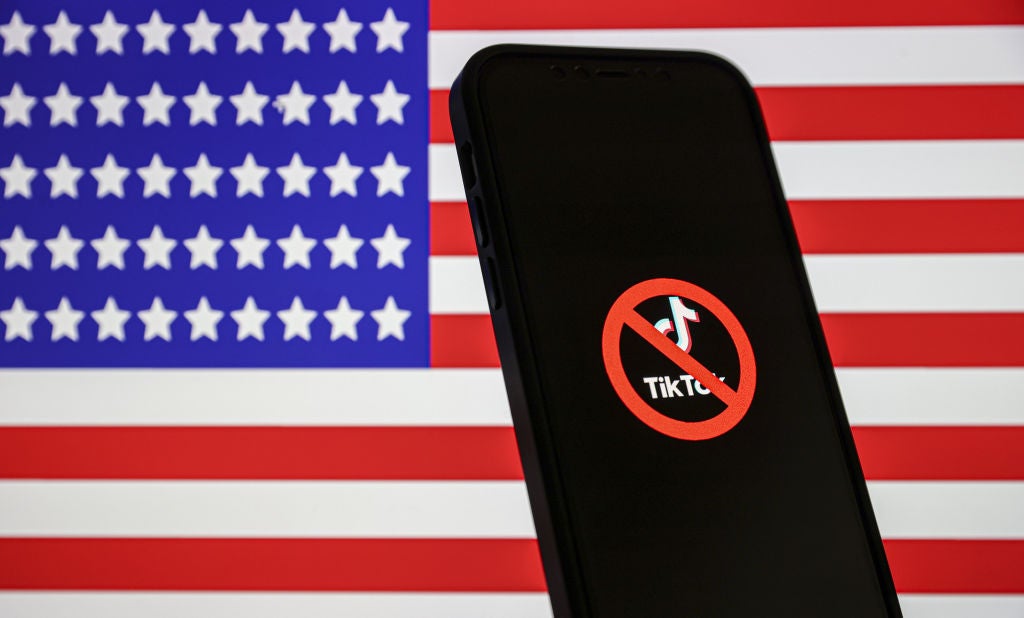 Montana has become the first US state to ban TikTok over concerns of Chinese government interference with the popular video-sharing app.
In a landmark move, Montana Governor Greg Gianforte signed legislation on Wednesday (17 May) to ban the ByteDance-owned company from operating in the state.
Montana, home to just over one million residents, has made it illegal for both Google and Apple to house TikTok in their app stores. As it currently stands, there will be no charges for individuals using the app.
The ban is set to take effect on January 1, 2024.
Gianforte said the ban would do more to push "our shared priority to protect Montanans from Chinese Communist Party surveillance."
TikTok has responded to the move in a statement saying it will work to defend the rights of users in Montana.
"Governor Gianforte has signed a bill that infringes on the First Amendment rights of the people of Montana by unlawfully banning TikTok, a platform that empowers hundreds of thousands of people across the state," a TikTok spokesperson told CNN.
TikTok could face fines for violations against the law with an additional fee of $10,000 for every day it continues, Montana legislation said.
The landmark ban comes after US lawmakers have increasingly moved to try and implement a widespread ban on TikTok. The Chinese-owned platform currently enjoys over 150 million users in the US alone.
Several organisations, including the American Civil Liberties Union (ACLU), have voiced criticism of the ban – claiming it has damaged the free speech of US citizens.
Keegan Medrano, policy director at the ACLU of Montana, said: "With this ban, Governor Gianforte and the Montana legislature have trampled on the free speech of hundreds of thousands of Montanans who use the app to express themselves, gather information, and run their small business in the name of anti-Chinese sentiment."
GlobalData is the parent company of Verdict and its sister publications.