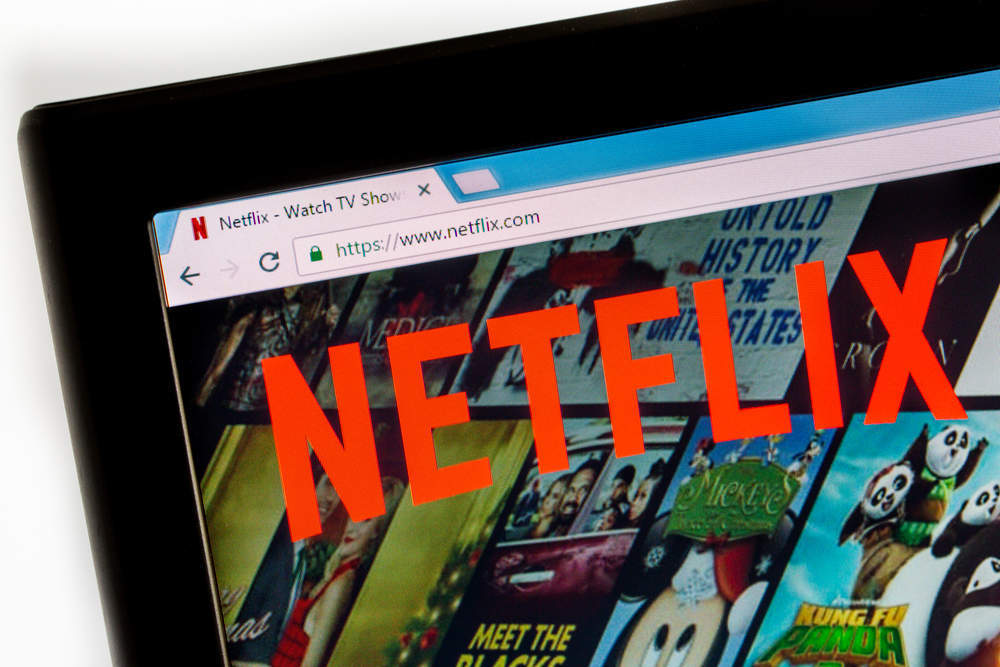 With so many television series on offer, it's difficult to know where to start with Netflix. Despite only having released their first production (House Of Cards) in 2013, Netflix has become world-renowned for must-watch television.
Netflix pumped out so many massive hits that other production studios can barely keep up.
To celebrate Netflix's 20th anniversary on 29 August, we've put together a list of the 52 most popular Netflix original series of all time. So there's one to binge each week for a whole year!
We took lots and lots of information into account when creating this list. We were careful to consider balance and fairness. Essentially, until Netflix releases their actual viewing figures, we believe this list is as close to being accurate as possible.
You can see the full methodology we used at the bottom of this post.
So, without further ado, here are the 52 most popular Neflix series
https://www.instagram.com/p/BHVc0FQB6Ar/?taken-by=strangerthingstv
5. Star Wars: The Clone Wars (Season 6)
6. Sense8
https://www.instagram.com/p/BJQs3McB_2N/?taken-by=sense8
7. Black Mirror
9. The Crown
10. Daredevil
11. Luke Cage
https://www.instagram.com/p/BNe89UmgLq8/?taken-by=marvelslukecage
12. Arrested Development (Season 4)
15. Gilmore Girls: A Year In The Life
16. Master of None
https://www.instagram.com/p/BXYmzlRgyf6/?taken-by=masterofnone
17. Fuller House
18. Narcos
19. A Series Of Unfortunate Events
21. The Last Kingdom (Season 2)
https://www.instagram.com/p/BHAIEKBOdsI/?taken-by=unbreakablekimmyschmidt
23. Castlevania
24. Longmire (Season 5)
25. Five Came Back
26. Haters Back Off! 
27. Iron Fist
28. The Get Down
https://www.instagram.com/p/BLeAkREgPsq/?taken-by=thegetdownnetflix
29. The Keepers
30. The OA
31. Easy
32. BoJack Horseman
33. The Ranch
https://www.instagram.com/p/BF9xgQUhgGR/?taken-by=theranchnetflix
34. Atypical
35. Ozark
37. GLOW
38. Love
https://www.instagram.com/p/BSKaQqnlfZ5/?taken-by=graceandfrankie
40. Lady Dynamite
41. The Killing (Season 3 and 4)
42. Gypsy
43. Bloodline
https://www.instagram.com/p/BYL_dvul05-/?taken-by=wethot
45. Flaked
46. F Is For Family
48. Chef's Table
49. Girlboss
https://www.instagram.com/p/BQQV2LshQ0y/?taken-by=girlbossnetflix
51. Marco Polo
52. Hemlock Grove
https://www.instagram.com/p/-raHWqOgjx/?taken-by=hemlockgrove
Interesting stats:
Netflix excels at drama. 80 percent of of the top 10 were drama shows. The two that weren't, Black Mirror and Star Wars: The Clone Wars (Season 6), are both dramatic in structure though we categorised them as 'Continuations' instead.
When Netflix's drama goes wrong it goes badly wrong. Drama shows Marco Polo and Hemlock Grove were also at the bottom of the most popular shows.
Netflix is fairly good for diversity. Over half the programmes on the list were fronted by women, ethnic minorities, LGBTQ characters, or characters with disabilities.
Comedy is an area Netflix needs to work on. 78 percent of Netflix original comedies landed in the 50 percent of the list. The exceptions were One Day At A Time, Master Of None, Fuller House, and Unbreakable Kimmy Schmidt.
If you don't weight the shows based on the number of series they've shown, the results are a little different. The top ten would be as follows: Orange Is The New Black, House Of Cards, Stranger Things, 13 Reasons Why, Daredevil, Narcos, Unbreakable Kimmy Schmidt, Star Wars: The Clone Wars (Season 6), Sense8, Black Mirror (Season 3).
By far the show with the biggest number of award nominations was House Of Cards with 210. – The average was 17.
Orange Is The New Black has the largest social media following by a country mile. Across all its social media channels it has over 135,550,000 followers.
The most divisive Netflix original series between critics and the general public, according to Rotten Tomatoes is Dear White People. Critics gave it a 100 percent rating while it's audience score was just 65 percent.
The most popular show that Netflix have gone on to cancel was Sense8. The least popular was Hemlock Grove. Good call on the latter, Netflix, but we want more of the former!
It should come as a surprise to no one that Making A Murderer is the most popular documentary series. We can't wait for season two!
Jessica Jones proved to be the most popular of Marvel's TV series made in collaboration with Netflix. Daredevil and Luke Cage took second and third respectively. Unsurprisingly, Iron Fist languished behind in fourth. Will The Defenders change all this? And how will The Punisher fare when it eventually arrives?
The least popular Netflix continuation was The Killing. Maybe they should have let this one remain cancelled!
The newly released Castlevania is Netflix's most beloved animated series. Perhaps the success of the best-selling game series had something to do with that though.
How we calculated it
Of course, since Netflix don't make their viewing figures public, a certain amount of number crunching was involved in making this list happen.
We examined review scores from both critics and the public on Rotten Tomatoes, social media following, and the number of awards each show was nominated for.
We worked out an average for each of these metrics. Then we gave each show a percentage of the average for each. When we had the averages for all the metrics, we worked out an overall popularity percentage rounded to the nearest percentage.
When generating averages, we discounted the social media followings of shows that Netflix picked up after they were cancelled by their original hosts. As there was no way to distinguish between these shows' original following and the following they gained after Netflix acquired them. As such, we couldn't work out the following of just those series produced by Netflix.
It was also important to make sure that long-running shows weren't favoured.
For example, having been running since 2013, with five seasons under its belt House Of Cards has had more time to build a following and gain award nominations than The Keepers which only debuted in the past few months.
In order to balance things out, we divided the final percentage score by the number of series each show had to create a final Verdict score. We discounted any additional series released in 2017: these may not have had time to have an impact on following or award nominations.
We did not include co-productions, kids and teens shows (because shows aimed at small kids might not have a social following since the target audience shouldn't be on social media), foreign language shows (since the audience would be smaller by nature), series which didn't have sufficient data available (including brand new series, sorry, The Defenders), and stand-up comedy shows (as the popularity of these is more based on the popularity of the performer than the show).