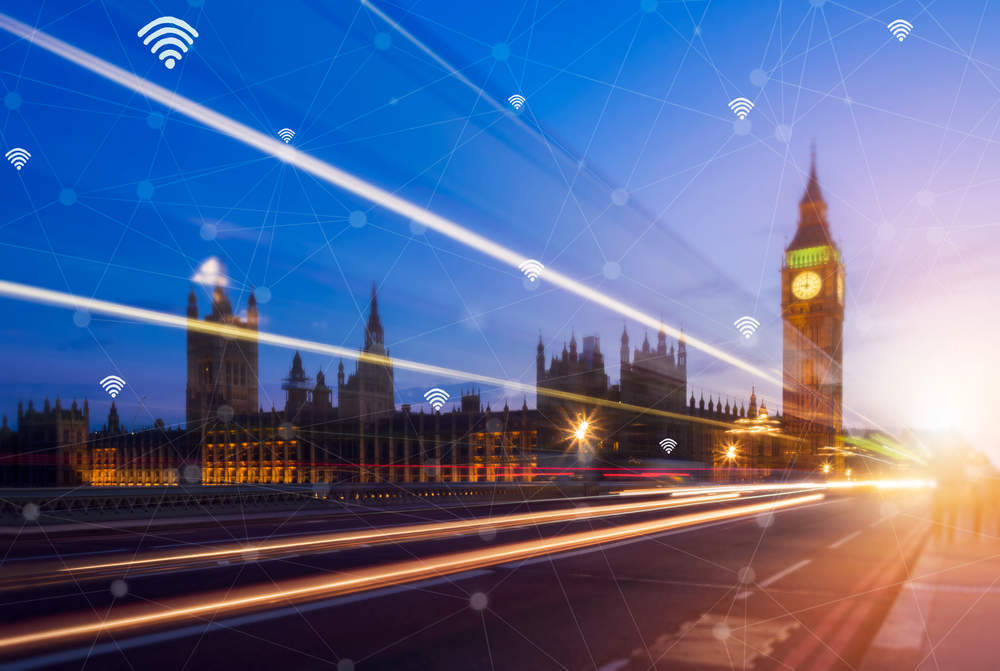 The UK market for Internet of Things (IoT) technology and services is currently under served because of a lack of nationwide networks dedicated to IoT.
This is about to change.
The first UK national IoT network has begun its rollout
IoT network operator Wireless Network Devices (WND) has committed to cover 94 percent of the population with low power wide area technology from Sigfox by the end of 2018.
WND has replaced Arqiva as Sigfox's primary UK partner, as the French technology firm looks to expand its global footprint.
The UK is one of the few European countries without a nationwide wireless network dedicated to IoT.
The market has faced obstacles from limited public sector spending on smart cities and the lack of mobile network operator commitment to launch their own low power wide area networks.
Arqiva's Sigfox network extends to just 30 percent of the population across 11 major urban areas.
This was how it was originally planned in 2014. Meanwhile rival technologies are restricted to a few cities such as London, Liverpool and Glasgow.
But it is now understood that nationwide networks are necessary to fully drive IoT innovation and market development. The move by Sigfox and WND should help realise this.
WND will concentrate on plugging the gaps and bolstering the existing Arqiva footprint to improve coverage and scalability in urban areas. As fellow Sigfox operators, customers of either company will be able to leverage this improved coverage.
Why has the UK lagged Europe for IoT network coverage?
With its dynamic high tech sector, the UK's lack of nationwide IoT connectivity can be hard to fathom.
While the UK public sector has shown interest in building out public IoT networks as part of various smart cities initiatives, its commitment has been lukewarm and usually local rather than national in focus.
These networks are also usually grant-funded test beds rather than commercially-driven entities, though they do have the benefit of being free to end users.
The public sector's lack of ambition for open IoT networks in the UK might have left the way clear for established mobile network operator to dominate the space.
However, in practice only BT's EE has announced any intent to enter the market with plans to trial an IoT upgrade to its 4G/LTE network by the end of the second quarter of 2017.
Lack of competition has clearly impacted mobile network operator's IoT network rollouts, leaving them to focus on their core businesses.
As such, WND's Sigfox network is highly significant for the UK as a catalyst for future market development.
We should now expect the UK to become a patchwork of multiple different IoT networks within a couple of years.
But the development is also significant for London-based WND itself. The company has already proved its IoT credentials through the successful launch of Sigfox networks in multiple Latin American countries.
A successful UK landing will give it beachhead to fresh opportunities in Europe and beyond.