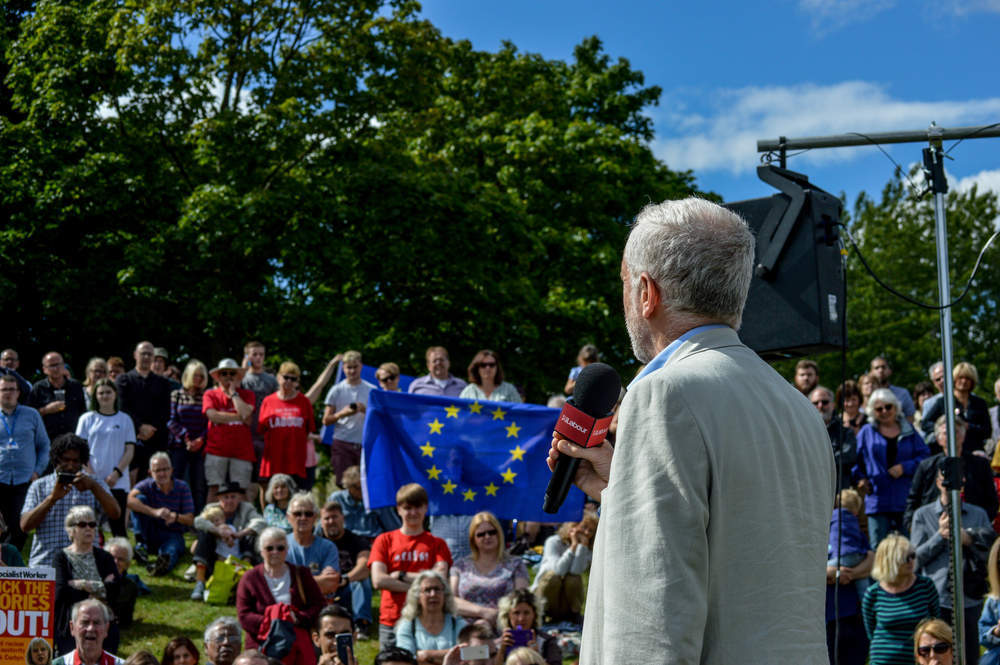 The Labour Party's ongoing anti-Semitism crisis threatens to undo the progress that the party made in the 2017 general election.
The crisis started in March when the Board of Deputies of British Jews and the Jewish Leadership Council accused leader Jeremy Corbyn of siding with anti-Semites.
Six months on, veteran Member of Parliament Frank Field decided to step down last week, stating that Labour has become a "force for anti-Semitism in British politics".
However, despite the building pressure against him, Corbyn has done little in response.
With talk of Labour splitting into two parties, voters losing faith in his leadership, and groups of MPs reportedly looking to oust the under-fire leader, Corbyn's reign is under threat. But if he was to be thrown out or stand down, who could become the next Labour leader?
Emily Thornberry
Thornberry has been made the favourites to succeed Corbyn by bookmakers. As one of the most senior Labour official to challenge Corbyn's resistance to the International Holocaust Remembrance Association's definition of antisemitism, Thornberry will have likely gained the support of many Jewish members of the Labour party.
Despite defending Corbyn, Thornberry has said that far-left antisemitism makes her "sick".
Thornberry has had her fair share of controversies and has made plenty of questionable comments in the past. However, she always seems to come through it somehow unscathed. Having worked her way up to Shadow First Secretary of State, there is only so much progress left for Thornberry to make before she reaches the top.
Why she could: She is a Corbynista, sharing many of the beliefs that makes the current leader so popular.
Why she might not: Her tweeted image of a house draped in Saint George's flags, which saw her resign in 2014 after she was branded a "snob", showed her to be out of touch with the voting public.
Hilary Benn
Having been dismissed from his role as Shadow Foreign Secretary for staging a challenge to Corbyn's leadership in 2016, Benn is the face of the Corbyn resistance and a fitting successor should the current Labour leader be forced out.
Benn, the MEP for Leeds Central since 1999, has experience working top jos in the International Development Office, Environment, Food and Rural Affairs Office, Communities and Local Government Office, and the Foreign Office.
He currently serves as the Chair of the Exiting the European Union Select Committee, a committee set up to scrutinise the work of the Department for Exiting the European Union, which will appeal to the 65% of Labour voters that voted to remain part of the EU.
Why he could: Benn has two decades of experience and has demonstrated his ability to persuade his peers, having led the attempted 2016 coup against Corbyn.
Why he might not: He has insisted in the past that he doesn't want the "difficult and challenging" top job.
Tom Watson
Watson faced backlash from Corbyn supporters earlier this month for criticising the Labour leader over his handling of the anti-Semitism crisis. Likewise, he also called for disciplinary action against Margaret Hodge and Ian Austin, who previously attacked Corbyn over anti-Semitism, to be dropped.
As a moderate left-wing MP, Watson is at the opposite end of the Labour ranks to the far-left Corbyn.
Watson in the top role would anger many within the party, but it would also stave off the threat of a party split.
According to reports, Watson hosted a barbecue for moderate Labour MPs earlier this month, where the ousting of Corbyn was reportedly on the menu.
Why he could: He is the Labour Party's second in command and, having watched Corbyn rise and fall, he is best positioned to learn from his boss's mistakes.
Why he might not: A deputy hasn't stepped into the top job since Clement Attlee in 1935.
Chuka Umunna
Umunna was among the frontrunners to take over from Ed Miliband following the disastrous 2015 general election defeat. However, he has been marginalised since losing out to Corbyn. Following the leadership vote, Umunna announced his resignation from the Shadow Cabinet over differences relating to Brexit. He has also been vocal on antisemitism within the party, which will have only increased his stock among those that oppose Corbyn.
Umunna has been tipped to lead a new breakaway Labour Party, an idea that has reportedly been discussed by a number of Labour MPs in recent months. The Streatham MP has called this "false news", but he has expressed his desire to take the top job in the past and would undoubtedly throw his hat in the ring again should the opportunity arise.
Why he could: Once tipped for the top job, Umunna has been shut out of the front bench since Corbyn became Labour leader. He will be a strong contender if the party looks to go in a different direction.
Why he might not: If the reports are true, Umunna would much rather break away from Labour to create a new political party.
Angela Rayner
Just over three years since she entered the political arena as the MP for Ashton-under-Lyne, Rayner is the second favourite to succeed Corbyn as Labour leader, according to Sky. However, it is her lack of history that makes her a prime candidate for the job. At a time when Labour needs to rid itself of distractions, Rayner's lack of past controversies would allow the party to do just that.
She has proven herself to be extremely hardworking and driven (she works with a picture of Theresa May hanging above her desk).
She left school at the age of 16 with no qualifications, and relied on the benefits system to support herself as a single mother. Just three years ago she was working in a care home. She is somebody that the average person can relate to in some way.
Why she could: Having expressed a willingness to prioritise people over the ideology of her party, Rayner will greatly appeal to the voting public.
Why she might not: Rayner has just three years of experience in politics. While she has done well to rise so quickly, the top job could come too soon for her.
Read more: Artificial intelligence and the future of politics