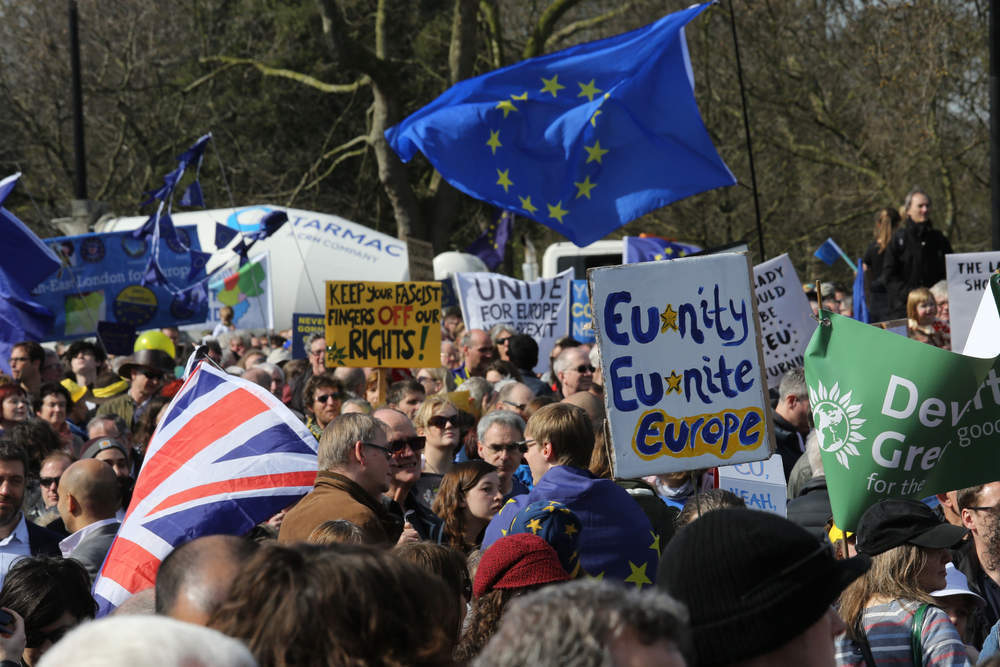 If the UK government fails to reach a deal with the EU, the consequences will be "widespread, damaging and pervasive" according to a report published today by the think tank The UK in a Changing Europe.
Entitled the Cost of no deal the report examines the effects of a "chaotic Brexit" on the UK.
British prime minister Theresa May has previously said a no deal scenario would be better than a bad deal, however her comments were widely derided by experts and rival politicians.
The report's stark message warns British airlines might be unable to fly, nuclear plants may not be able to operate, and the UK could lose its right to fish in certain places.
Both UK citizens in the EU and EU citizens in the UK would face legal limbo.
There would also be serious political and economic implications for devolved regions including Northern Ireland.
It said:
There will be a return to some form of hard border; the very thing that everyone seems so keen to avoid.
It also argues the UK economy will suffer if a deal is not reached and the pound could plunge further as inflation rises and wages fall.
Consumer demand will drop and business confidence will hit new lows, leading to a slowdown in investment.
Anand Menon, director of The UK in a Changing Europe, said:
Our findings show a chaotic Brexit would, at least in the short term, spawn a political mess, a legal morass and an economic disaster. This report makes it clear 'no deal' is an outcome the British government must strive to avoid. No deal doesn't mean the country would come to a stop. But even under relatively benign conditions and with time to prepare, the impacts would be widespread, damaging and pervasive.
The warning comes as Brexit secretary David Davis returns to Brussels this morning for end of the second round of negotiations with his EU counterparts.
Davis will discuss the progress of the talks with EU chief negotiator Michel Barnier over a lunch of Scottish scallops and British lamb, the Telegraph reports.
Both sides have said they hope to make progress in this round of negotiations on the so-called divorce bill — the amount the UK will owe the bloc for past and future commitments when it leaves — and want to have the calculation finalised by October's European Council summit.
The payment made by Britain to settle outstanding liabilities could run to tens of billions of pounds and has emerged as a key battleground in Brexit talks.
This round has also seen the two sides clash on so-called phase one issues of separation: citizens' rights, the Irish border and Britain's position in relation to Europe's civil nuclear regulator, Euratom.
The second round of negotiations began with controversy on Monday after Davis returned to the UK after just a few hours and a photo was released that suggested the British team were unprepared compared to the EU side.