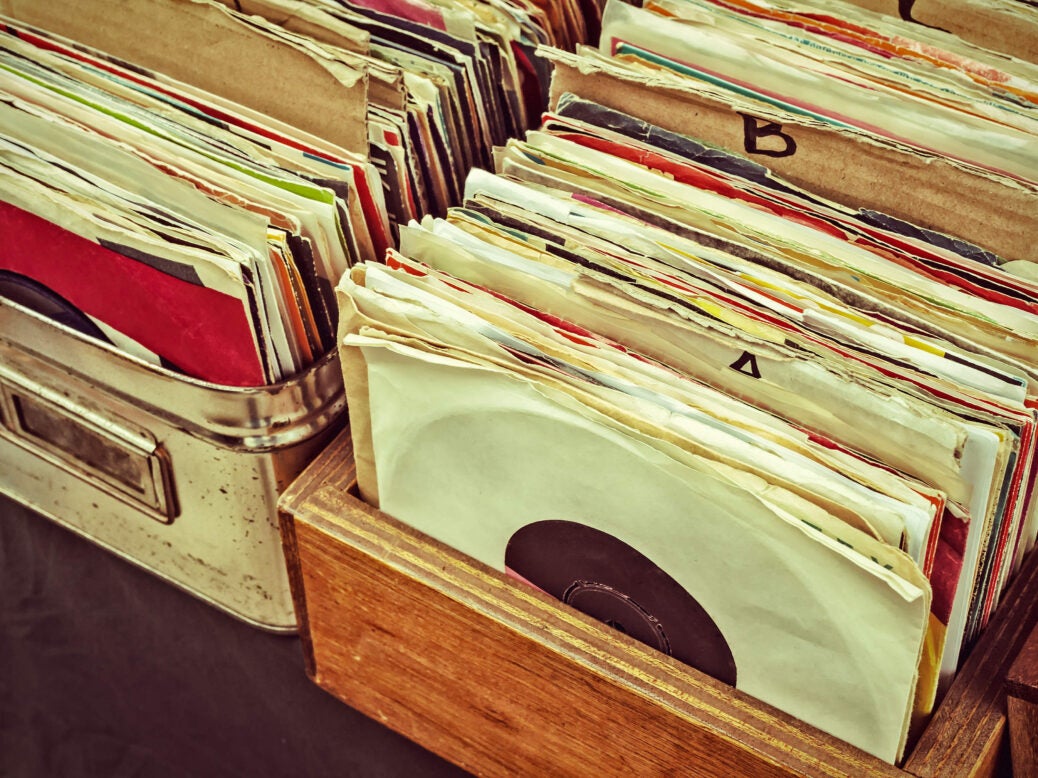 Sales of vinyl records are up an impressive 56 percent to £65.6m in 2016, according to figures from the Entertainment Retailers Association, but this should not be taken as a sign of the health of physical entertainment retailing, which has suffered its worst ever year.
Headlines boasting that vinyl sales had overtaken downloaded music by value in the UK were true, but only for one week, which was in the run up to Christmas when physical media has a distinct advantage over digital as it makes a more desirable gift than a downloaded file.
The men formally known as fifty quid blokes (a phenomenon of the 1990s where many middle aged men spent that much on CDs and DVDs in one go) are returning to the format of their youth to save the record store.
Or so it seems. Unfortunately their plans are being thwarted by so-called 10 pound streamers, whose ranks are growing rapidly.
The music download market is still three times the size of the vinyl market, which may be increasing at a rapid rate, but that growth is decelerating (down 9 percentage points on the previous year).
We estimate that only £878m ($1.86bn) was spent on music and video products in physical stores last year, less than a quarter of its 2004 peak of £4bn, and by 2022 we expect it to fall far further — to just £514m.
The music and video industry bodies like to focus on the fact that overall consumption is up due to the rocketing use of streaming services, highlighting the increased revenue that this brings record companies and movie studios, but the outlook for retail is bleak. Overall, physical music fell seven percent in 2016, and physical video nosedived 17 percent.
Overall spend may be up, but the majority of that spend now goes into the pockets of just a handful of global streaming giants such as Amazon, Apple, Google, Netflix and Spotify.
Independent record stores have been boosted by the vinyl revival, but such rapid growth is unlikely to be sustained for more than another couple of years, and is highly unlikely to ever be replaced by a new found fondness for CDs. For HMV, the one major physical retail chain left standing in the UK with 128 stores, the future must involve a steady stream of closures.
While press attention last year focused on HMV's pyrrhic victory in overtaking Amazon as the UK's largest retailer of physical music – the online pureplay retailer is more focussed on where future sales will come from and has invested heavily in streaming – HMV's accounts filed at Companies House told a very different story.
Revenues fell 11 percent to £325.3m in 2015, and it is likely to have fared as badly, if not worse in 2016.
The vinyl revival is a heart-warming story which many believe symbolises a long overdue rejection of modern technology, and yet the truth is that it is just a glitch on the way to a streaming future that cuts retail out of the equation entirely.