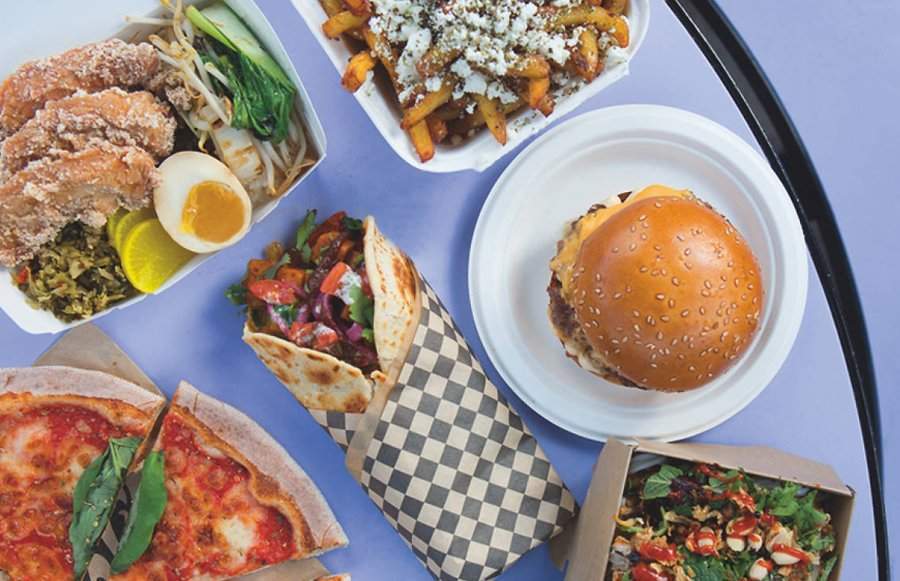 The UK's home food-delivery service sector grew 10 times faster than the country's eating-out market last year, according to data published yesterday by the NPD Group, a consumer research company.
Brits ordered take-aways 599m times last year, an increase of 10 percent on 2015, while total visits to restaurants saw a rise of just 1 percent.
The food-delivery industry is worth twice as much as it was in 2008, jumping to £3.6bn last year.
Sixty-five percent of all deliveries in 2016 were for dinner, with breakfast accounting for just five percent of deliveries and lunch 11 percent.
There is a clear "market opportunity" to attract more customers to order take-away earlier in the day, according to NPD.
Deliveroo, Just Eat, Hungry House and UberEats are some of the biggest food delivery services which have taken the industry by storm.
Founded in 2013, Deliveroo now operates in 120 cities across 12 countries.
When did you last have one? #HaveMoments pic.twitter.com/fda7Au7OnV

— Deliveroo (@Deliveroo) 26 February 2017
In the past year alone, the company has partnered with seven popular restaurant chains from fast food giant Five Guys to restaurant chain Cafe Rouge.
"We work with thousands of restaurants that traditionally did not offer food delivery, creating £200m in added revenue for the restaurant industry in 2016," said a Deliveroo spokesman.
JustEat, founded 10 years ago has also grown at a fast rate. In 2015 alone, the delivery service received 96.2m orders.
"Just Eat now has more than 100 cuisines available on its platform, from more than 68,000 restaurants worldwide, including 27,000 in the UK alone. Our average user orders through Just Eat nine times a year," a JustEat spokesman told Verdict.
Cheap as chips?
The average bill for delivered food was £1 lower than eating a meal in a restaurant.
The difference was even bigger for certain types of cuisine.
Dinner at a local Indian, Thai, Chinese, Japanese, Greek, Italian or Mexican restaurant was, on average, almost double the cost of ordering take-away.
"Delivery often works out cheaper because orders typically cut out beverages, starters, side orders or desserts. So, consumers choosing delivery are buying 'lite' versions of what they might order at a restaurant," NPD said in a statement.
Yesterday, fast food giant McDonald's announced plans to launch a food-delivery service in the UK, followed by the US, France, Germany and Canada.
"One of the most significant disruptions in the restaurant business today is the rapid increase in delivery," McDonald's said in a statement issued yesterday.