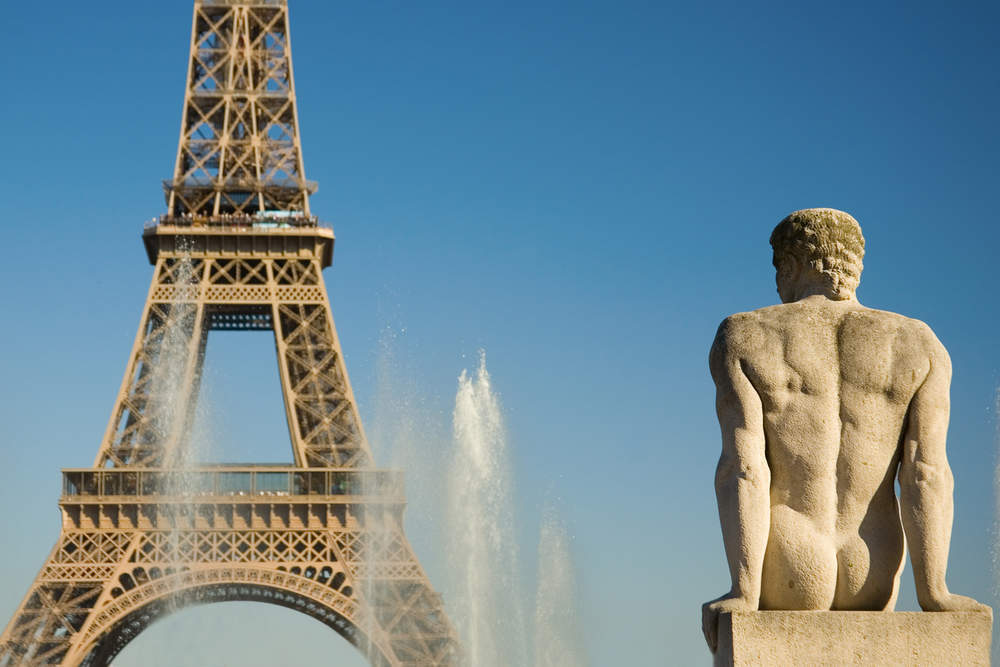 Paris, a city heralded as "the naturist capital of the world", has opened its first naked restaurant, the aptly named O'Naturel.
France already boasts a number of beaches, campsites, and spas specifically to be enjoyed in the nude, and as of August a nudist zone was introduced within Bois de Vincennes, the city's largest public park.
Penelope Komites, a deputy mayor in charge of Paris's parks, told Traveler magazine:
It is part of our open-minded vision for the use of Parisian public spaces.
O'Naturel's opening comes amid increased acceptance of naturalist spaces and the restaurant's doors were first opened last week for a private dinner for the Paris Naturist Association.
Managers Mike and Stephane Saada told Le Parisien:
[The Paris Naturist Association] have supported us from the beginning, and we reserved our first soiree for them.
The brothers then opened the doors to the general public on Friday.
The restaurant is located on the rue de Gravelle in the 12th arrondissement in a largely residential area and locals seem perfectly happy to have the naturalist establishment for neighbours.
Though the first in Paris, O'Naturel is not the first naked restaurant in the world.
Others include Bunyadi in London, which opened last year and is currently fundraising for a second season.
Another is Innato, located on Tenerife Island, where the waitstaff's own bodies are used to serve some parts of its so-called aphrodisiac menu.
However, unlike Bunyadi, O'Naturel's individual tables will not be curtained off for privacy.
Guests are asked to remove their clothes at the door and leave them in the restaurant's wardrobe, before moving through to the central room.
The space can seat up to 40 guests and prices start at around $30.