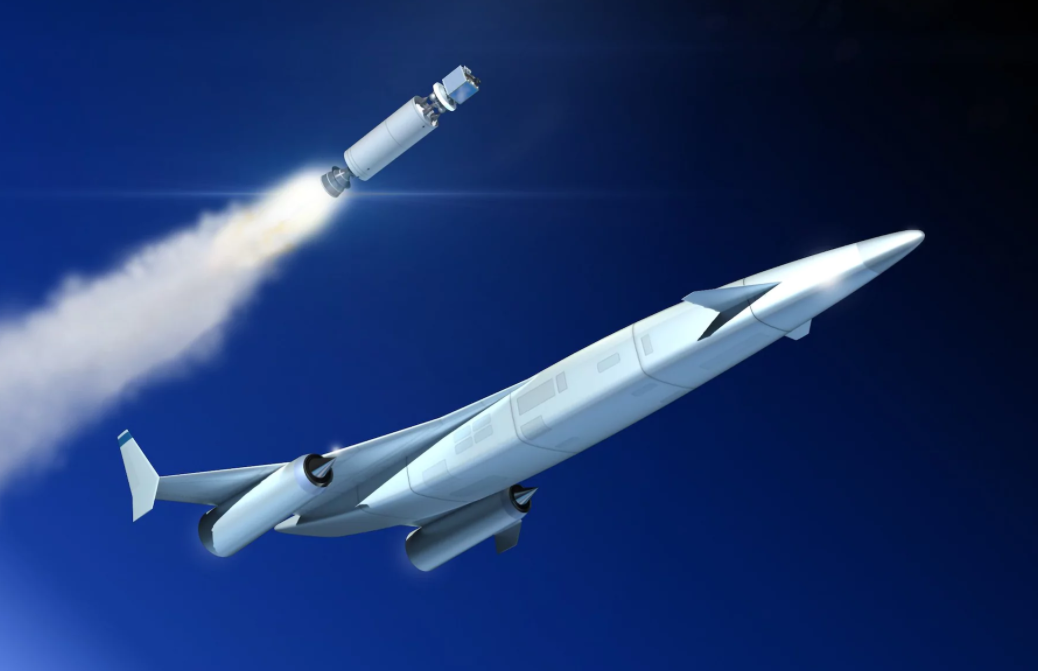 A British aerospace firm developing a new type of engine has announced that US plane-makers Boeing and British engineering giant Rolls-Royce have invested in the project.
Reaction Engines, based in Oxfordshire, is building a multi-purpose spaceship engine called Sabre that would work like a jet engine in the lower atmosphere and like a rocket engine in the high atmosphere.
The company hopes the new tech will revolutionise hypersonic space travel, powering spaceships that can transport passengers anywhere in the world in four hours and reach outer space in record time.
Reaction Engines said it had raised £26.5m from investors, including the aerospace groups.
Steve Nordland, the vice president of HorizonX, Boeing's venture capital arm, said:
As Reaction Engines unlocks advanced propulsion that could change the future of air and space travel, we expect to leverage their revolutionary technology to support Boeing's pursuit of hypersonic flight.
Reaction Engines has raised £100 million over the last three years, with other investors including UK hedge funds Baillie Gifford Asset Management and Woodford Investment Management.
The British government has also contributed £60 million while UK weapons-maker BAE Systems injected £20 million in 2015 and more cash in the latest funding round.
Reaction Engines Mark Thomas said:
Rolls-Royce and Boeing – these are really big names, and it's fantastic to be in this position.

Rolls are super-positive about the technology. They want us to be independent and innovative, and to push our technology as hard as possible. And Boeing – that's amazing. They are the world's biggest aerospace company, have decades of expertise and future plans that, for us I'm sure, will be really exciting.