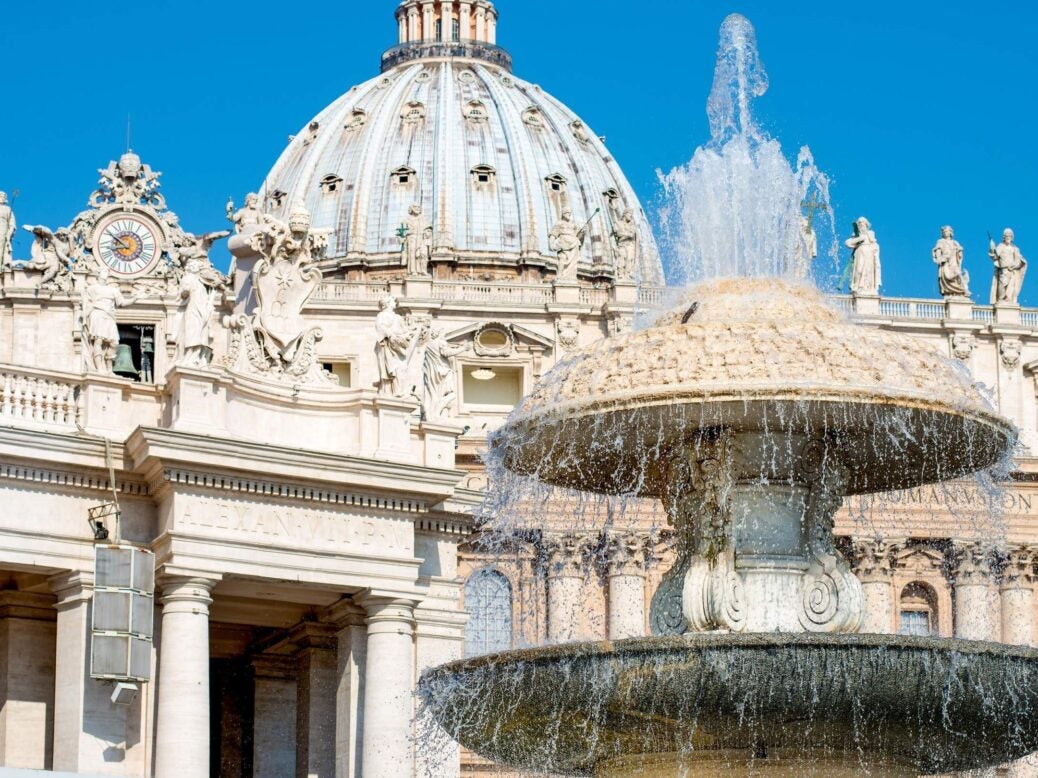 Rome is facing water rationing after Italy deals with the consequences of the driest Spring in 60 years.
After undergoing two years of lower-than average rainfall, and 72 percent less rain than normal in July alone, residents in the capital city will face water rationing of up to eight hours a day.
These measures are being proposed after officials decided to stop withdrawing water from the nearby Lake Bracciano as its low levels were starting to raise environmental concerns.
The country's health minister, Beatrice Lorenzin, has warned that it could cause serious consequences to public health.
"[It could] seriously compromise sanitary hygiene standards in accommodation structures and restaurants in the capital, as well as in all public offices. But above all it could lead to grave problems in providing essential health services," said Lorenzin.
In "solidarity" with the city's residents, the Vatican has said it will turn off 100 fountains in Vatican City, including in the famous St Peter's Square. This is the first time authorities can remember being forced to turn them off.
Vatican spokesman, Greg Burke, told Reuters TV:
This is the Vatican's way of living in solidarity with Rome, trying to help Rome get through this crisis.
In addition, around 2,500 drinking fountains around Rome were also shut off, though city officials have said they keep a minimum of 85 fountains functioning every day.
Elsewhere, the island of Sardinia is reportedly seeking natural disaster status and areas in central and southern Italy are also dealing with wildfires, though authorities have said that most have been caused by arson.
There have been no reports of threats to population areas as a result of the fires but Europe's largest agricultural organisation, the Coldrietti agriculture lobby, has reported that 50m bees were destroyed along with their hives in fires on the slopes of Mount Vesuvius.
As well, Coldiretti said another 20 percent of the bee population in the area is thought to have become disorientated from the smoke of the fires and died as a result.