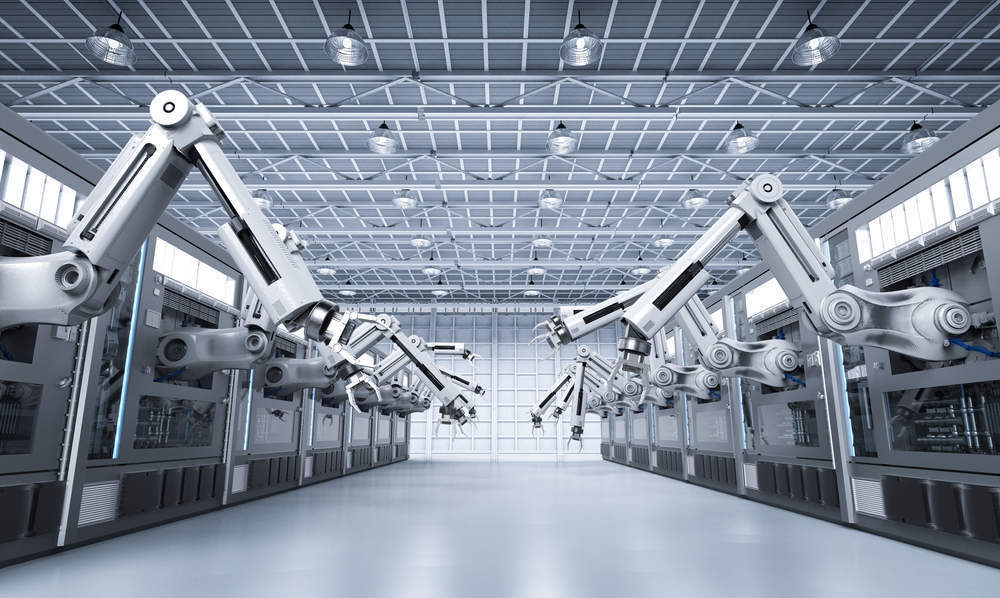 Robotic process automation (RPA) sounds like something you'd find in a modern assembly line, but it's actually been around for a long time.
A series of mechanical arms working diligently to manufacture the product is, in many ways, RPA at work. The exception being that the robots are virtual machines capable of performing exponentially more tasks than their physical counterparts.
But, unlike the highly productive bots in the manufacturing plant, the true potential of RPA bots is currently limited to a relatively niche group of IT experts with the skills to manage them.
Fortunately, the emergence of a new application development platform called low-code is capable of controlling the complexities of RPA, signalling an era where RPA underpins the future of work.
The end of productivity
When you browse through most management journals today, you'll come across economic data that points to a continual decline in worker productivity in recent years, particularly in developed economies.
The reasons are complex, but putting this in context, despite the advancements in IT (particularly in business), we are not fully taking advantage of the benefits that digital innovation brings.
This problem is true for even the more technical amongst us.
According to research from systems integrator Fujitsu, IT departments are struggling with increased IT automation. While acknowledging its importance, many IT leaders "admit they still have a long way to go" with IT automation.
If the techies are struggling to be more productive with tech, then what does this mean for everyone else? Are we at risk of reaching the end of productivity?
The simple answer is, no.
Ironically, to address the problem, we must first accept that many of the business processes implemented to increase efficiency have made workers less productive.
Boston Consulting Group's Yves Morieux observed this in a study his firm conducted showing how complicatedness in US and European listed companies has over the past five decades increased on average by 6.7 percent a year.
This has come during a period where IT has become firmly embedded in businesses.
But within the six major remedies, Morieux recommends for reducing this organisational complexity lies an IT solution that brings the best of RPA and low-code.
Making an exponential leap
Low-code is a platform for building apps more quickly by reducing the need to code.
Essentially this means that even less technical workers can feel empowered to create bespoke intelligent enterprise applications, faster and at a lower cost, rather than carry out mundane tasks.
For example, while advanced algorithms will help financial services firms accelerate trading, keeping up with the day-to-day challenges of an intense regulatory environment can slow things to a halt.
Low-code apps can place high-frequency trading speeds at the fingertips of those everyday compliance tasks.
Similarly, intense regulation means life-preserving drugs and therapies can take years to come-to-market. But in this fast-moving world of bio-tech, the use of off-the-shelf software is like innovating with one hand tied behind your back.
Low-code platforms in the hands those developing these drugs can radically cut the time-to-market.
If low-code is one giant step in the return to productivity, when coupled with RPA it's possible to see an exponential leap.
Moreover, where machines in the manufacturing plant represent the height of the industrial revolution, the arrival of RPA bots point to the next big wave in our digital age.
The Multiplication of Labour
According to analyst firm Gartner, "an RPA tool operates by mapping a process in the RPA tool for the software robot to follow computer pathways between screens and various data repositories".
Put simply, we should view RPA as bots that can replace many of the laborious and repetitive computing tasks that workers perform today.
Think of those administrative activities where they're having to spend tireless hours copy-pasting or punching seemingly mundane information into a screen.
The information they later find might have missed a digit or been typed into the wrong place.
Now think what can happen if thousands of digital workers who never tire, and are less error-prone take up these vital tasks.
The problem right now is that those capable of managing RPA will typically sit within the IT or developer teams. Individuals who we know already have way too much work on their hands in meeting the demands of the business.
As you may have guessed, this is where low-code platforms come in. The combination of low-code and RPA represents not only a return to productivity but an entirely new vision for digital working. Less a division of labour that represented the past few centuries of work, and more its multiplication.
This multiplication of labour may well be the future of work.
Sathya Srinivasan is the principal solutions architect at software firm Appian