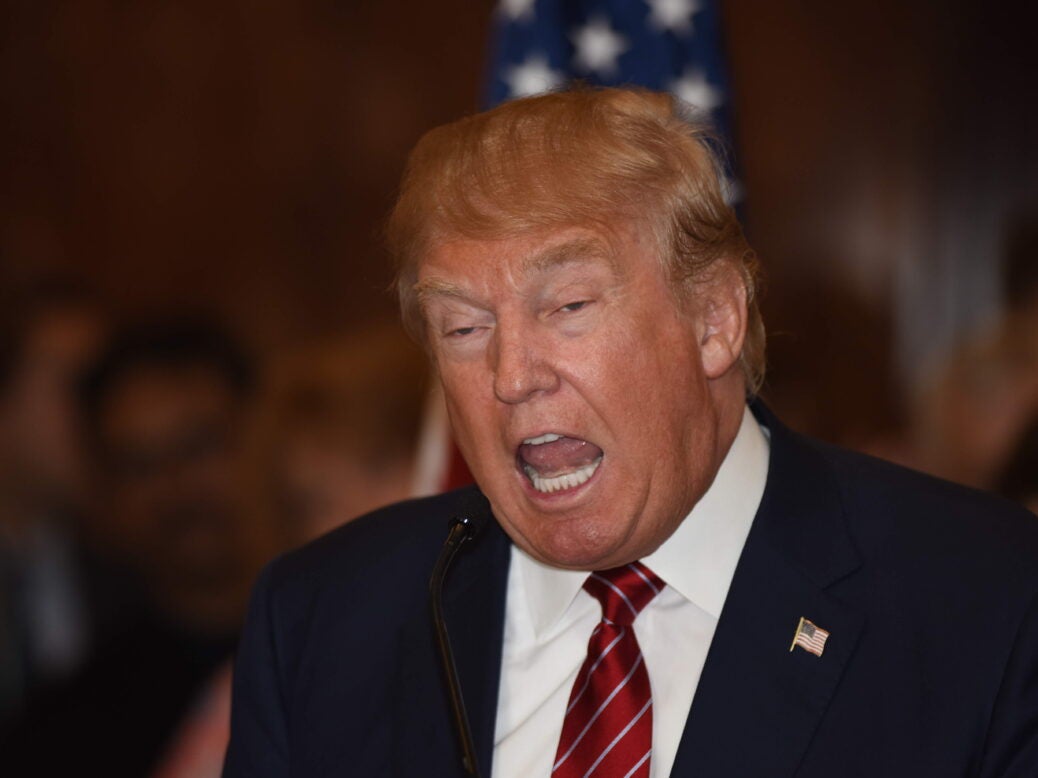 Defense stocks climbed to an all-time high on Monday after US president Donald Trump signed a $110bn weapons deal with Saudi Arabia while on a state visit to the Middle East.
"This landmark agreement includes the announcement of a $110bn Saudi -funded defense purchase – and we will be sure to help our Saudi friends to get a good deal from our great American defense companies," Trump said. "This agreement will help the Saudi military to take a greater role in security operations."
Press secretary Sean Spicer tweeted that Trump "completed largest single arms deal in US history" on Saturday.
In Saudi Arabia @POTUS has just completed largest single arms deal in US history, negotiating a package totaling more than $109.7 billion

— Sean Spicer (@PressSec) 20 May 2017
Shares in Maryland-based aerospace company Lockheed Martin were up almost two percent at $184.10.
Trump secured contracts worth around $28bn over the weekend for Lockheed — Saudi Arabia agreed to buy air and missile defense equipment from the company, as well as navy ships, aircraft and and 150 S-70 Black Hawk helicopters.
Similar deals were struck with other American defense and aerospace firms.
Aerospace and defense company, Northrop Grumman saw its shares surge 1.56 percent to $253.79, while shares in Raytheon, the Massachusetts-based defense contractor jumped 3.51 percent to $165.91.
"The agreement will enable continued global growth for Raytheon in key market areas such as Air Defense Systems, Smart Munitions, C4I Systems and Cyber Security of Defense Systems and Platforms," Raytheon said in a statement about the agreement.
"This partnership will also contribute directly to the Kingdom of Saudi Arabia's localized defense ecosystem with regional expert capabilities, and will provide a long-term foundation for Saudi Arabia's economic development," it added.
Boeing, the world's largest aerospace company headquartered in Chicago, also benefited from Trump's Saudi Arabia visit.
Shares in Boeing were up about two percent after a number of deals were struck with Saudi Arabia including the sale of its weapons systems and helicopters.
"This is the beginning of a turning point in the relationship between the United States and the Arab and Islamic world," Saudi foreign minister Adel al-Jubeir said over the weekend.
Blackstone, the New York City-based private equity giant, also signed a deal with the Saudis focused on infastructure investment. The company was up 6.6 percent in early trading.
Trump arrived in Israel earlier today.