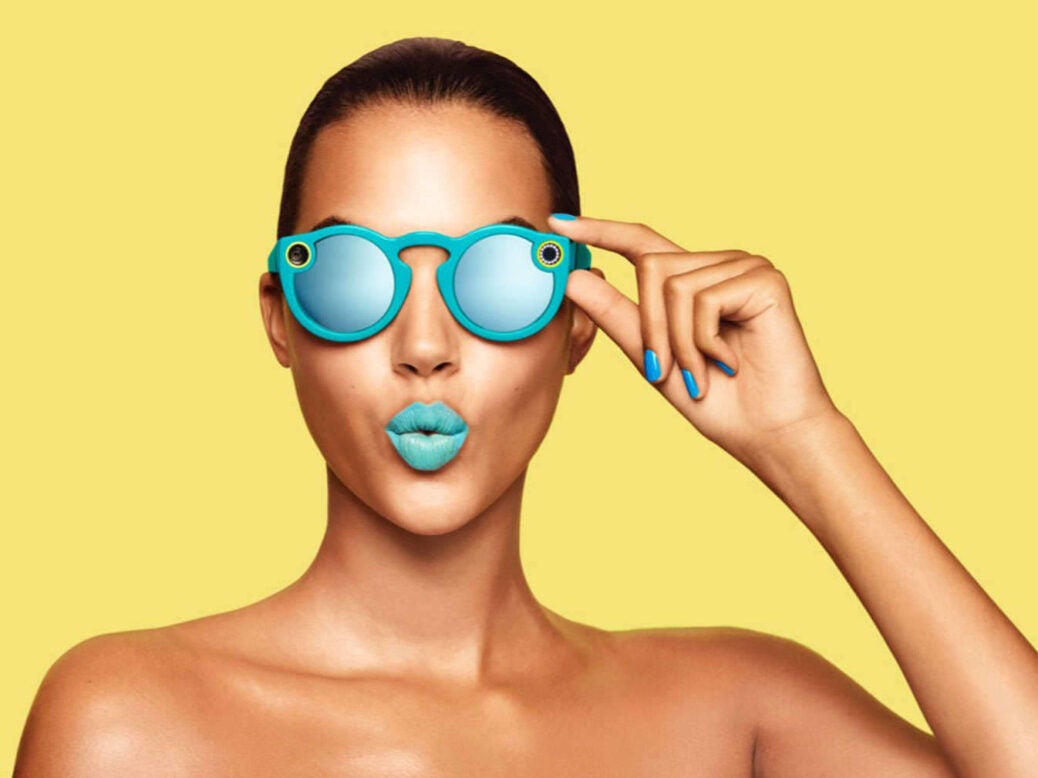 Snapchat Spectacles, video-recording sunglasses, made by Snap Inc — the company behind Snapchat — have gone on sale in the UK.
The company has struggled to prove to investors it is going to be able to stay ahead of its competitors since its flotation on the New York Stock Exchange earlier this year.
Snap is trying to position itself as a camera company rather than just a social network.
But will Snapchat specs — which are retailing for £129.99 in the UK — be the kind of innovation to add long term value to Snap?
The IPO
Snap's IPO was one of the biggest so far this year with a lot of investors using it as a gauge of interest in the tech sector in general.
While shares are still trading above their float price of $17 per share Snap has fallen some way from its post IPO highs of $27.
Importantly to how Snap sees itself and where it is going as a company, in its IPO documents it called itself a camera company, not, as its currently focused, a messaging or even an advertising company.
However, Evan Spiegel, the company's chief executive, has described Snapchat specs as an "experiment" and currently the company loses money on each pair it sells, according to its IPO filing.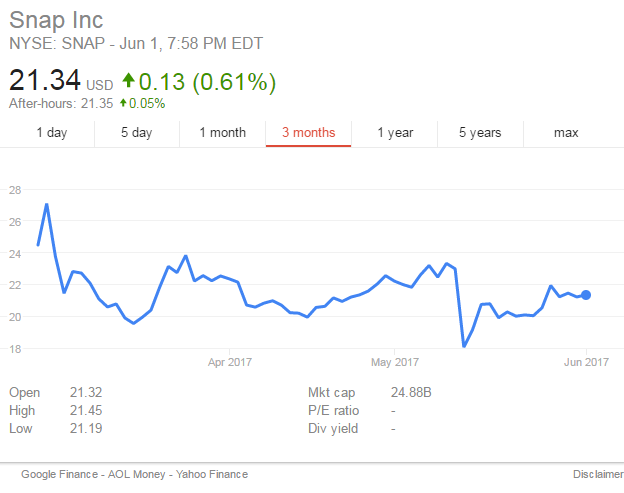 Is the future is photogenic?
All the big tech companies are focusing on the camera.
As Sky reports:
Facebook has said it wants an augmented-reality future based on people's cameras. Google recently unveiled Lens, a technology that turns your camera into a search engine, giving you information about anything you point it at – from buildings and flowers to people. Pinterest's chief executive has said that "a lot of the future of search is going to be about pictures instead of keywords". And Apple is said to be developing its own smart glasses.
Hindsight is 2020
While a lot Silicon Valley's biggest names are looking to develop some kind of eye wear the elephant in the room is Google's failed Glass experiment.
Google withdrew its Google Glass product after a number of concerns were raised, such as the device's video camera filming people without their knowledge.
But this was only part of the Glass problem.
Google has proved time and again it is not concerned with complaints about privacy — the real reason Glass didn't work out is because Google couldn't decide what they were for and none of the apps available worked well enough to go on sale to the general public.
Snap already has that figured — Snap specs only run Snapchat.