Grocers should consider introducing more widespread deposit and return schemes instead of waiting for government action, since 88.9% of UK consumers stated that they would be likely to use a scheme as environmental concerns move higher up their agendas. Supermarket war on plastic needs to be led by the industry.
I would consider using a deposit and return scheme for plastic bottles and drinks cans if introduced into supermarkets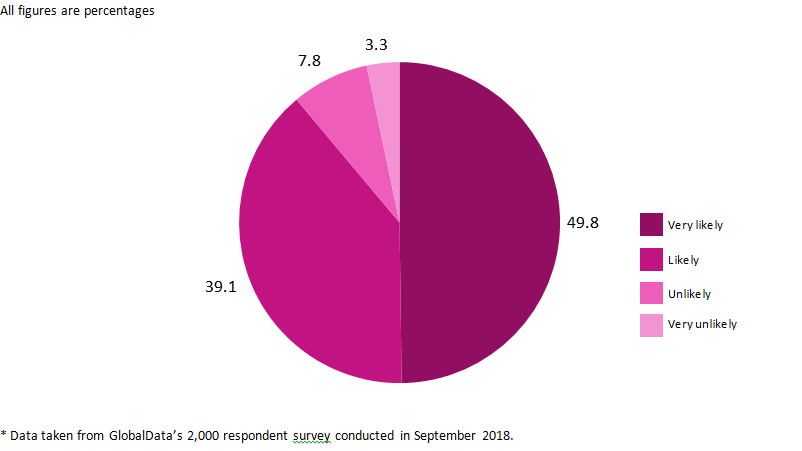 Since almost 90% of consumers would use a deposit and return scheme, grocers should act to meet and capitalise upon this demand, driven by the heightened awareness and media coverage of environmental issues, especially plastic waste.
Such schemes offer financial incentives to increase recycling rates of bottles and cans, so are a positive move to reduce the environmental impact of packaging.
Why are there so few deposit and return schemes?
Despite the British Retail Consortium opposing government introduction of a scheme due to high upfront costs and a belief that it is not holistic, it could signal a turning point in the environmental approaches of retailers and lead to further action, such as the extension of the scheme for other products.
Though some retailers have introduced trials of deposit and return schemes, these actions fall short of environmental need and consumer demand due to their small scale.
For instance, Tesco currently has the most extensive trial with machines in five stores, compared to Morrisons introducing the scheme in only two stores.
Despite this action, albeit limited, grocers seem to be looking to government to take decisive action and introduce regulations.
This one is on the retailers
Food retailers should introduce schemes imminently regardless of the outcome of the government's consultation, as it would give them a point of difference, potentially influencing retailer choice if not all grocers have a scheme in place.
A government-led scheme would ensure uniformity across retailers, and enable deposits on drinks bottles and cans to be paid, as they should contain a deposit that is returned to the customer.
Government deposit and return schemes are well established in many European countries, such as Germany, and have the potential to drastically increase the recycling rates of the included containers.
However, the environmental benefits depend on the size and type of drinks containers included, which retailers and stores participate, and whether retailers ensure they use packaging accepted by the scheme.