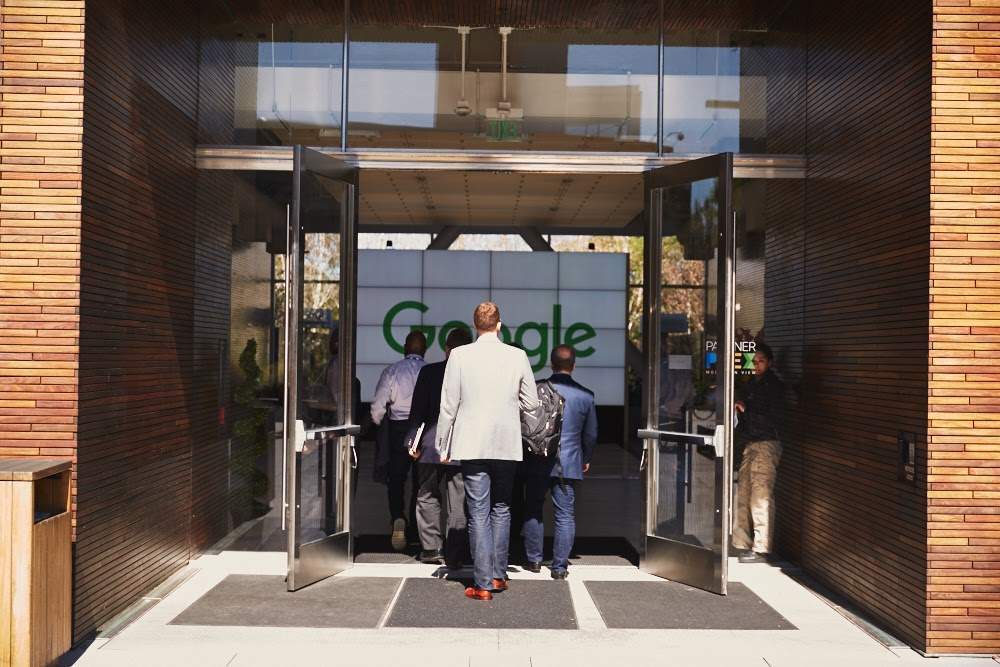 Google was recently served with a record-breaking fine by the European Commission (EC) for breaking anti-trust law.
Now it looks the Commission could be gearing up to serve Google with another fine, this time related to its Android mobile operating system.
The €2.4bn fine in June was levied at the internet search giant for manipulating search results in order to encourage people to use its own comparison shopping service over its rivals.
Verdict spoke to Simon Barnes, competition lawyer and partner at Shoosmiths LLP, about competition law and how these Google cases could drag on for a few more years.
Barnes explained:
Competition law tries to do things: it stops businesses entering into commercial agreements that are anti-competitive and it also stops businesses that have a dominant position in the market from acting in a way that harms the competition.
In the EC's first case, Google has been accused of acting in such a way that damages the competition for comparison shopping services.
Though it could be argued that Google is simply the best company for search and comparison shopping services, by acting in such a manner it is damaging the market and hurts consumers.
Barnes said:
If Google doesn't face sufficient competition for its comparisons shopping services, this means it doesn't have to innovate and produce services that work for consumers. As well, it means that it can charge higher prices to retailers, and what will they do? They will pass the charges onto us, as consumers.
Now the focus has turned from the Google Shopping case, which Google is going to attempt to overturn, to its Android OS.
Android examined again
Last year, the Commission charged the company with using its dominant Android OS to shut out rivals.
It said that Google makes smartphone makers pre-install apps such as Google search and Google Chrome in order to have access to other Google apps.
This prevents the manufacturers from using other versions of Android.
In addition, the competition authority has accused Google of paying smartphone makers and mobile network operators to only install Google search on their device.
In November, Google's general counsel and senior vice president, Kent Walker, filed a response to the Commission, saying:
The Android ecosystem carefully balances the interest of users, developers, hardware makers, and mobile network operators. Android hasn't hurt competition, it's expanded it.
According to Barnes:
Android has over 80 percent of the market share for smartphone software and the allegation here is that Google holds a dominant market position. By pre-installing Google Search onto those phones, it is arguably making life difficult for competitors who want to provide an alternative to Google Search. This reinforces a strong position for Google by making it the default.
This is similar to another case which the Commission brought against Microsoft for its then-dominating web browser, Internet Explorer.
It fined the company €561m ($643m) in 2013 and forced it to allow its customers to more easily choose a different web browser.
Barnes said:
I think the allegations regarding Android are very similar to this. Unless the Commission can be persuaded that there isn't a competition issue there that could be another infringement decision and another very, very big fine.
It's not just the matter of Google being served with a fine, but the subsequent the lawsuits could be hit with after such a ruling is delivered.
Once a ruling by the Commission has been delivered then companies who have suffered as a result of anti-competition practices can use the ruling in court.
Barnes explained:
Once a company can prove Google has broken the law, all they then have to do is show they have suffered loss as a result of that breaking of the law and how much loss they have suffered. It's often fairly easy to say you've suffered some sort of loss, but the question is putting a finger on how much loss.
As well, there is a third case that the Commission is investigating against Google at the moment, relating to Google AdSense.
This regards concerns that Google has reduced choice by preventing third-party websites from sourcing search ads from Google's competitors, which is fairly similar to its first case.
Barnes said:
It's another area where Google is being accused of being dominant in online search advertising – by allegedly doing commercial deals with its customers to make sure they don't use its rivals.
However, if the Commission does charge Google in each of the three cases, this doesn't mean it will have to change the way it functions worldwide.
Google may end up in a position where it feels comfortable doing business one way in the US and has to do it differently in Europe. For a big business, it can be quite a minefield to make your way around the world and trying not to come unstuck.
For now, it looks like the search giant is going to be fighting battles on several fronts, from appeals to lawsuits to new rulings from the Commission. That groundbreaking €2.4bn fine was just the start.