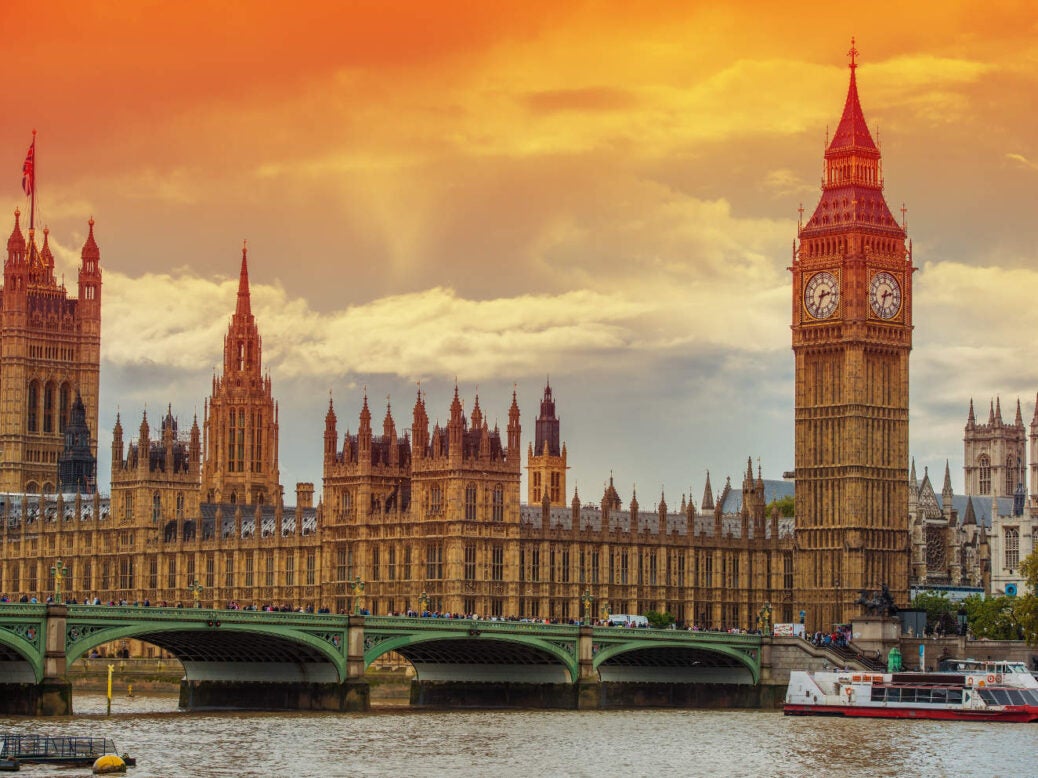 The UK chancellor Philip Hammond announced his first, and last, spring budget today. While there were some winners, like R&D grants and so-called returnships, there were also a few losers, namely self-employed workers.
And, of course, there are a whole lot of opinions.
Here are the reactions to Hammond's announcements that you need to know about.
The UK's technological capacity is being boosted with investments in broadband and 5G
Steve Holford, chief customer officer at Hyperoptic, fibre-based ISP, said:
"We welcome the news that the Chancellor will be providing £200m for local projects to leverage private sector investment in full-fibre broadband networks – the more the government commits, the faster companies like us can rollout ultrafast broadband services. Full fibre connectivity enables limitless possibilities, supporting enterprise, the increasingly digital dependent economy, digital inclusion and our overall quality of life. It's refreshing that the government rhetoric on the UK's broadband infrastructure is moving on from 'making do' to 'making it better.'"
Kysha Gibson, partner at Baringa, the specialist management consultancy said:
"The Government's 5G investment must go beyond the technology itself and be used to stress test the quality and feasibility of this ultra-fast network. 5G promises exponential gains in both speed and capacity over existing 4G networks, and for many more connected devices. As such, it anticipates the blending of industries, such as automotive, healthcare, energy and media.

"It is up to the Government to lead the charge by bringing technology, telecommunications and other industries to the same table. Failure to collaborate on a way forward will limit the UK's ability to maximise the potential of 5G."
Self-employed workers have been hit with changes to national insurance contributions
Mark Groom, tax partner at Deloitte, said:
"From April 2018, self-employed individuals will pay up to £368.36 more NIC, following today's announcement increasing the NIC rate by 1% from 9% to 10% on income up the higher rate threshold (£45,000 for 2017-18).  Another 1% will be added in April 2019.  However, this is still lower than employees who pay NIC at 12% on the same income.  Both groups will continue to pay NIC at 2% on income above the higher rate threshold.

"In addition, employers have to pay an additional 13.8% employer's NIC on earnings paid to employees, which is not payable on payments made to the self-employed."
Chas Roy-Chowdhury, head of tax at ACCA, said:
"While it is great to see that the government has listened to the concerns of the business community with regard to business rates and the upcoming rollout of Making Tax Digital (MTD), ACCA is concerned that an increase in the NIC for the self-employed will be harmful for UK growth and entrepreneurship."
Changes were made to R&D tax relief to boost research 
Karen McCormick, chief investment officer at Beringea, venture capital and private equity firm, said:
"It was encouraging to hear the Chancellor outline measures to simplify the existing programme of R&D tax relief. Innovation is the key driver of success for technology companies, but too many technology companies — in particular startups — have been missing out on this vital support, and the breathing room it gives them to pursue research and development, because they lack the resources and expertise to handle the significant administrative burden and complex processes involved.
Justin Arnesen, director of Ayming, business performance consultancy, said:
"With Brexit looming, now's the time for the Government to prove there's bite behind its bark and encourage business to invest in the UK and really get behind its Digital Strategy. It needs to take control of its own initiatives, create industry-specific incentives and clarify what post-Brexit funding will look like in the long term. Investments made when the Budget spotlight burns bright are all well and good, but Britain has a real opportunity now and the Government has to continue pushing R&D across the board, not just for the headlines."
Returnships were high on the agenda to encourage people back into work after periods of absence
Amber Vodegel, co-founder of Health & Parenting, healthcare app developer, said:
"The government's pledge to create a £5 million fund to extend return to work schemes is music to my ears. Too many people – usually women – put the brakes on their careers after having children, but the reasons for doing so are varied.

"Initiatives like this will help to address gender inequalities in the workplace and at the home. Women who work will have more successful daughters and conscientious sons according to Harvard, so we don't just owe it to today's working women but to our future generation of professionals, scientists and doctors too."
Marc Long, a Partner in the Employment and HR team at Clarke Willmott LLP, said:
"Usually, returnships are taken up by women and the better ones offering training and support for the returning employee.

"The difficulty with this proposal is that only £5m is on offer and it is hard to see how such a sum could make an effective impact. While returnships are to be encouraged, to avoid valuable talent being lost from the workplace, nonetheless it is likely that a tax-break or similar incentive would be more effective than the £5m offered by the Chancellor."
Health and social care were delivered a £2.4bn 'lifeline'
Jason Parker, head of health, at KPMG said:
"The Chancellor made the right noises today. The £2bn promised to social care, which should speed up appropriate discharge of elderly patients, will be a relief to the NHS to some extent, and I don't think we could realistically have expected more. But the Chancellor did not outline where the money would be spent. Whilst the £2bn is welcome, NHS finances remain under strain."
Manj Kalar, head of public sector at the Association of Chartered Certified Accountants (Acca), said:
'We are concerned it represents no more than a sticking plaster and won't address the long term issue of sustainability in adult social care funding which needs a holistic view, and one that links to the UK's health care policies."
Cuts to business rates have been welcomed across the board 
Adam Marshall, director general of the British Chambers of Commerce (BCC), said:
"The business communities hardest-hit by this year's business rates revaluation will breathe a little easier thanks to the Chancellor's decision to offer a package of transitional reliefs. We now challenge councils across England to use every penny of the new funding announced by the Chancellor to offer relief to the hardest-hit businesses in their areas, without excuses and without delay."
Caroline Artis, EY's managing partner, London, said:
"The only London businesses that will be celebrating today's budget are the pubs and those previously exempt. Small businesses who formerly benefitted from small business rate relief will have no more than £30 a month increase and London Pubs will get £1000 a year. Otherwise London businesses were left empty handed and disappointed, especially those competing against digital competition who once again appeared to have dodged the bullet of a business rates equivalent for online businesses."