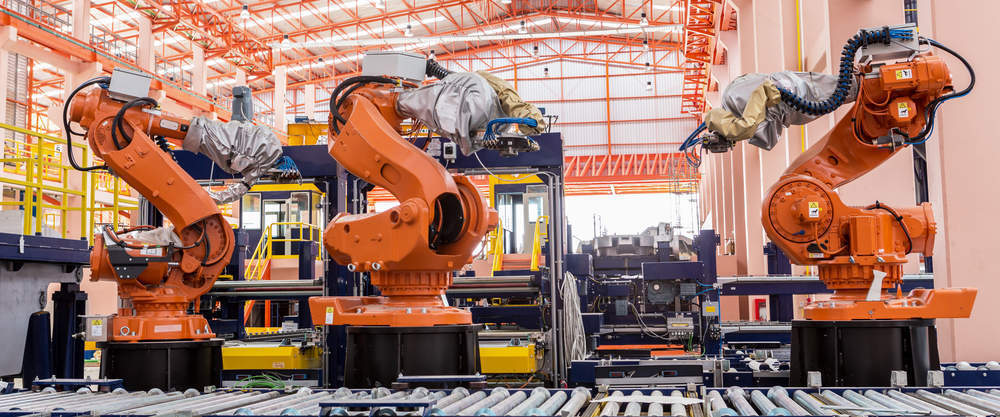 The UK prime minister has officially started the Brexit process by triggering Article 50.
A letter detailing the UK's wish to leave the EU has been sent to Brussels, starting the two-year process of negotiations before the UK officially withdraws.
There are many concerns over what will happen during Brexit from different industries and how this will affect businesses. Here are some of the reactions so far.
Every industry will be affected by changes to immigration
One of the big issues of the Article 50 negotiations is what will happen to immigration laws in the UK if freedom of movement is withdrawn. There are concerns over how this will affect EU nationals living in the UK and British citizens living in Europe.
Jonathan Portes, senior fellow at the thinktank UK in a Changing Europe, said:
"Will Article 50 mean a quick end to the damaging uncertainty which hangs over millions of EU citizens living here and Brits abroad? Yes and no. Politically, this should be one of the easiest issues to resolve; but the admin­­istrative and practical details are formidable.

"Theresa May has made it clear she wants to end free movement, so a key question is whether immigration will be part of the negotiations at all. The government knows the economic value of EU migration to the UK and ending free movement without other arrangements in place risks the UK losing not just low-skilled migrants, but nurses, care workers, bankers and researchers."
A commitment to free trade is necessary for businesses
The Confederation of Business Industry (CBI)'s president Paul Drechsler said the organisation welcomes the prime minister's commitment to free trade, calling the launch of Article 50 a pivotal moment in our history.
Drechsler said:
"The first six months are crucial as the UK heads into these challenging and unprecedented negotiations. Securing some early wins is therefore vital to set us on the right path.

"Businesses will welcome the upfront commitment to an implementation period to rule out cliff-edges for firms on both sides of the Channel – though more detail will be needed. Meanwhile, we must work constructively to design a means to maintain some influence over regulations affecting UK businesses in our biggest market. And discussing new trading arrangements should go hand-in-hand with negotiating the UK's exit from the EU."
The aviation industry could be hit by a fall in flights
Ryanair, in particular, has been vocal about the impact Brexit could have on the airline industry, as a result of the single aviation market. This allows airlines based in the EU the right to fly to or from any country in the bloc.
A spokesperson for the company has said it is concerned that the UK is not prioritising a new aviation deal in the Brexit negotiations.
Kenny Jacobs, Ryanair's chief marketing officer, told Reuters:
"It's become worrying that the UK government seems to have no plan B to maintain Britain's liberalised air links with Europe, in the absence of remaining in the "Open Skies" regime.

"There is a distinct possibility that there may be no flights between the UK and Europe for a period of time after March 2019."
For FTSE 100, the drop in sterling is a good thing
The depreciation of sterling since the Brexit vote in June has been good for large exporters and could bring in more overseas investors, which is good for the market and FTSE 100 companies.
Paul Mumford, fund manager at Cavendish Asset Management, said:
"On the whole the triggering of Article 50 shouldn't be taken too negatively, and if the market does see a huge downward reaction it's also a good opportunity to buy the shares that have been negatively affected.

"The market will take the uncertainty of the negotiations it in its stride and there will be very little change in the long run. Over time, I expect the pound to recover, but in the short-term, the depreciation of Sterling will benefit UK exporters, make the UK a more attractive environment for overseas investors and put pressure on inflation through higher input costs."
Retail and hospitality industries could be in for a shock
For retail and hospitality businesses, the rise in staffing costs and stocks is a worrying one.
Jacyn Heaven, chief executive at the global retail and hospitality software company, Epos Now said:
"Business owners must be prepared to cope with the potential rise in staffing costs and an increase in the price of stock. The day after the Brexit vote we noticed an immediate impact with our factory in China, and with us establishing our operation in the US, the impact on sterling is costing us hundreds of thousands more each year. Since the vote we have made changes to lessen this impact to cope with Brexit and other businesses must do the same, especially now that Article 50 has been triggered.

"All businesses and entrepreneurs need to innovate during these unstable times and treat it as an opportunity to scrutinise their company's efficiency. If they fail to adapt to the new economic challenges they are in danger of being left behind."
As well, the retail industry will be keeping a close eye on trade agreements.
Helen Dickinson, chief executive of the British Retail Consortium, said:
"It's encouraging that the Government recognises that the UK has a role to play as a champion of free and open trade. Our priority is to make sure the terms of our trade relationship with the EU are right before seeking new deals with other countries.  Securing a positive new customs arrangement which enables mutually beneficial opportunities for trade with the EU and the rest of the world, will be crucial to ensuring British shoppers aren't hit with the costs of unwanted import tariffs at a time when the pound is already weakened.

Therefore, ensuring a phased implementation that will maintain a free and open trading environment until a new trade deal can be put in place is essential."
Small businesses will have to absorb export cost rises
For small business owners, issues such as export costs to the EU and access to the right skills for their workforce are at the forefront.
Mike Cherry, national chairman at the Federation of Small Businesses (FSB), said:
"On the day Article 50 is triggered small businesses are calling out for clarity on how this will impact how they run their business. FSB members that export and import now need confidence that they will still be able to trade on the same terms. Those that employ non-UK EU citizens in their workforce will want early assurance they will remain, and that hiring new staff will not mean a new system with extra costs and burdens."
Financial services are staying positive
The financial services industry employs over 2.2m people across Britain and there have been worries that banks will up and leave after Brexit. For now though, it seems positive.
Miles Celic, chief executive of TheCityUK which represents the financial and professional services industry, said:
"For the UK-based financial and related professional services industry, the right Brexit deal will be bespoke, underpinned by mutual market access and based on mutual recognition and regulatory cooperation. We have also consistently called for continued access to high-quality talent from Europe and beyond, as well as appropriate bridging and adaptation periods as we leave the EU.

"It is good to see that the Prime Minister has underlined in her letter the importance of avoiding any cliff-edge and minimising unnecessary disruption for customers in the UK and the EU. Taken together, these measures will help maintain Britain's ongoing competitiveness."
As well, iIn a voicemail sent to all Goldman Sachs' London-based staff the bank has reassured its teams not to worry about the effects of Brexit yet.
Despite saying the bank will begin moving hundreds of people out of London last week, the chief executive of the European arm of Goldman, Richard Gnodde, said no big changes were imminent.
"All of this work leads us to conclude that although Brexit may well bring some changes to our footprint, a lot will continue to operate as it does today," said Gnodde.
Gnodde went on to say that the firm would only begin to make long-term decisions of its future once the Brexit negotiations were complete, which should be by 29 March 2019.